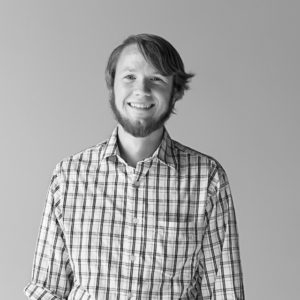 Love staring at a map and discovering something interesting? Then "Mapping the Great Lakes" is for you. It's a monthly Great Lakes Now feature created by Alex B. Hill, a self-described "data nerd and anthropologist" who combines cartography, data, and analytics with storytelling and human experience. He's the founder of DETROITography and authored "Detroit in 50 Maps," a book published in 2021. Find all his Great Lakes Now work HERE.
---
Like castles on the horizon, Great Lakes freighters, called Lakers, are large boats typically carrying bulk cargo of some kind. It's estimated that over 200 million tons of cargo move across the Great Lakes each year at the 63 commercial ports in the region. The fresh water lakes don't cause the Lakers to deteriorate as quickly as an ocean-going vessel and modern technology has made them highly efficient using just 1 gallon of fuel to move cargo 607 miles. The Great Lakes are the largest group of freshwater lakes on Earth by total area, and they are also some of the busiest inland waterways in the world.
Great Lakes freighters are shaped the way they are because of the unique conditions of the Great Lakes. They typically have a long, narrow hull with a deep draft, and a raised pilothouse that allows the ship to clear the low bridges on the lakes. The bow and stern are also designed to help the ship navigate through locks and channels. Additionally, the Lakers are designed to be able to navigate through ice in the winter. The Great Lakes freighters are built with a large cargo capacity, as they carry a wide range of goods, including iron ore, coal, grain, and limestone. They play an important role in the region's economy, and they are an iconic part of the Great Lakes' rich history and culture.
These data come from the Bureau of Ocean Energy Management (BOEM) with the US Coast Guard and the National Oceanic and Atmospheric Administration (NOAA). The data come in the form of Automatic Identification System (AIS) GPS tracks. Each vessel is constantly broadcasting its location both for traffic navigation, but also for safety. The result is a series of location tracks across the Great Lakes.
What's your favorite Laker to track?
---
Catch more news at Great Lakes Now:
Mapping the Great Lakes: Flood risk
Mapping the Great Lakes: Mental health and 'blue spaces'
---
Featured image: Map by Alex B. Hill