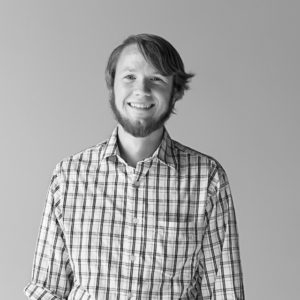 Love staring at a map and discovering something interesting? Then "Mapping the Great Lakes" is for you. It's a monthly Great Lakes Now feature created by Alex B. Hill, a self-described "data nerd and anthropologist" who combines cartography, data, and analytics with storytelling and human experience. He's the founder of DETROITography and authored "Detroit in 50 Maps," a book published in 2021. Find all his Great Lakes Now work HERE.
---
A bill proposed at the end of 2022 by Senator Debbie Stabenow would create a new Great Lakes Authority, but there are already a myriad of regional commissions and coalitions.
Nearly 50 different organizations have staked a claim to ensuring the environmental, economic, media or academic impact is known for the Great Lakes. Seven active government agencies, six commissions and three councils all have jurisdiction over differing and shared aspects of the Great Lakes. Ten different coalitions work on advocating for legal and other provisions to boost ecological or trade outcomes. Nine academic initiatives — seven of which are located in Ann Arbor, Michigan — are focused on environmental concerns in the Great Lakes from invasive species to mapping the lakebeds.
The largest clusters of organizations are in Michigan. The City of Ann Arbor, home to the University of Michigan, contains a cluster of research oriented initiatives anchored by the Great Lakes Environmental Research Laboratory and largely funded by the National Oceanic and Atmospheric Association (NOAA). The next largest clusters are in Chicago, Illinois, Cleveland, Ohio and Lansing, Michigan. All three of these clusters are mostly environmental with about one economic focused organizations each.
Among the Great Lakes named organizations, there is a single located in Washington D.C. that is focused on economic activity in ports. Environmental organizations are spread across the region while academic organizations and initiatives are centered at the University of Michigan. Michigan Technological University in Michigan's Upper Peninsula has a new academic initiative on the Great Lakes and University of Windsor in Canada across from Detroit, Michigan has a few as well.
The University of Chicago notably has no "Great Lakes" initiatives, but had previously hosted a range of efforts around Chicago as the city of the "Third Coast," in reference to the length of the Great Lakes coastline.
---
Catch more news at Great Lakes Now: 
Mapping the Great Lakes: Summertime fishing
Mapping the Great Lakes: Where do you live?
---
Featured image: Map by Alex Hill