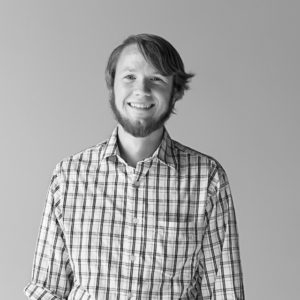 Love staring at a map and discovering something interesting? Then "Mapping the Great Lakes" is for you. It's a monthly Great Lakes Now feature created by Alex B. Hill, a self-described "data nerd and anthropologist" who combines cartography, data, and analytics with storytelling and human experience. He's the founder of DETROITography and authored "Detroit in 50 Maps," a book published in 2021. Find all his Great Lakes Now work HERE.
---
The Great Lakes are the promised land for freshwater anglers. They are the biggest waters that most people will fish aside from taking an ocean trip. The Great Lakes water bodies make up a massive geographic area, larger than most U.S. states making the number or fishing opportunities extensive if not limitless. There are also a multitude of fish species in the Great Lakes with something to offer every angler's desire.
Summer is the best time to fish the Great Lakes, although some might argue for the joy of ice fishing. We'll highlight some of the top fish species to catch this summer and where to find them. Salmon are a favorite grilled summer meal. If you prefer King salmon (chinook) then you'll want to head to Sturgeon Bay, Wisconsin on Lake Michigan. Coho salmon are best found along the southern edge of Lake Michigan by Chicago, Illinois and Indiana.
Walleye are a regional delicacy and can best be caught in Lake St. Clair near the mouth of the Detroit River or Saginaw Bay, Michigan in Lake Huron. Both areas are calm waters where the walleye like to swim deep after spawning in the Saginaw River. Lake Erie also has good walleye fishing, but is also known for its smallmouth bass population. The Bass Islands of Port Clinton, Ohio are a great spot to begin your bass expedition. Lake Superior deserves a shout-out for its smallmouth bass fishing as well. Chequamegon Bay near Ashland, Wisconsin has excellent bass fishing in the summer months.
The map shows these spots and more where you can find common Great Lakes fish for some summer sporting and delicious meals, depending on your success. We'd be remiss if we didn't mention Lake Trout, a ubiquitous and local favorite that makes an excellent summer meal especially when served lake-to-table.
---
Catch more news at Great Lakes Now: 
Mapping the Great Lakes: Freighters!
Mapping the Great Lakes: Flood risk