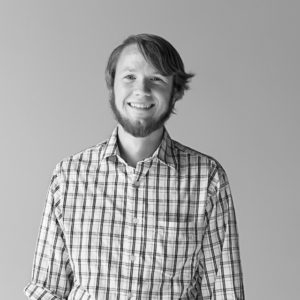 Love staring at a map and discovering something interesting? Then "Mapping the Great Lakes" is for you. It's a monthly Great Lakes Now feature created by Alex B. Hill, a self-described "data nerd and anthropologist" who combines cartography, data, and analytics with storytelling and human experience. He's the founder of DETROITography and authored "Detroit in 50 Maps," a book published in 2021. Find all his Great Lakes Now work HERE.
---
The Great Lakes region is said to be a future climate refuge with its abundance of fresh water and low risk of most serious natural disasters. However, the Great Lakes region is all too familiar with the consequences working against our best interests, like ecological stability.
We have seen widespread polluting of our rivers, invasive species infesting our waters and toxic algae from too much agricultural pollution that ruins our drinking water. The majority of the Great Lakes coastline is considered stressed and polluted while multiple infrastructure systems need serious upgrades, including electrical distribution and water pipes.
The highest predicted climate risk for the Great Lakes region is from heavy rainfall and subsequent flooding, which many Great Lakes cities have seen in recent years — whether you're in Duluth, Minnesota or Detroit, Michigan.
The lakes will keep many cities cooler while other areas of the U.S. are expected to become inhospitable due to heat waves and extreme temperatures, but these same cities have many impervious surface areas like parking lots and drainage systems in dire need of investment and upgrades.
The data displayed on the map comes from the First Street Foundation Flood Model, which shows the risk of flooding at any location. The data is available at various geographic levels and for this map, Census tract-level data was used along with the estimates for the number of houses predicted to be affected by flooding within the next five years. As the data shows, flood risk varies widely from city to city. Proximity to a body of water isn't always a good measure of risk and other cities have no risk at all.
---
Catch more news at Great Lakes Now: