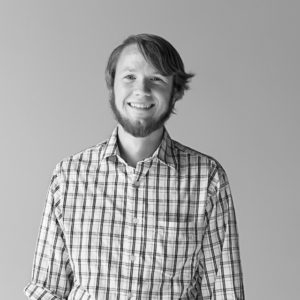 Love staring at a map and discovering something interesting? Then "Mapping the Great Lakes" is for you. It's a monthly Great Lakes Now feature created by Alex B. Hill, a self-described "data nerd and anthropologist" who combines cartography, data, and analytics with storytelling and human experience. He's the founder of DETROITography and authored "Detroit in 50 Maps," a book published in 2021. Find all his Great Lakes Now work HERE.
---
How many people live in the Great Lakes region and most importantly, where do they live?
Thirty million people live within the Great Lakes Watershed, which make up roughly 10% of the US population and 30% of the Canadian population. Yet, the vast majority of the land area covered by the watershed has very few people as shown by the yellow areas on the map. There are a handful of very dense urban regions, including: Chicagoland, Greater Milwaukee, Metro Detroit, Greater Cleveland, Greater Toronto, and Grand Montréal.
The map utilizes the most recent population data from the US and Canada at the county level. For the US, the most recent population data is from the 2020 Census although there have been a number of issued raised as to the rigor of the data collection. For this map I chose to use the American Community Survey 5-year estimates from 2016-2020 instead. The most recent Canadian population data was collected in a general census during 2021. All data were normalized to persons per square kilometer in a nod to our northern neighbors.
There is regular discussion of the Great Lakes region becoming a climate refuge and we've already seen new residents come as a result of California wildfires or Texas heatwaves. The biggest question that looms is if our infrastructures are ready for population growth or an increase in existing density. Arguably many of our Great Lakes or Rust Belt cities could use an influx of people, but those same cities have seen disinvestment or an inability to prioritize upgrades in infrastructure.
---
Catch more news at Great Lakes Now: 
Mapping the Great Lakes: Underwater discoveries await
Mapping the Great Lakes: Can you do an EV road trip around the five lakes?
---
Featured image: Map by Alex Hill