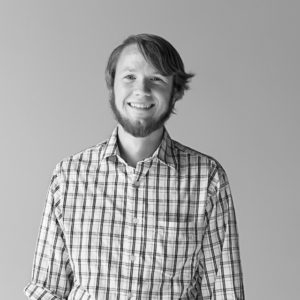 Love staring at a map and discovering something interesting? Then "Mapping the Great Lakes" is for you. It's a monthly Great Lakes Now feature created by Alex B. Hill, a self-described "data nerd and anthropologist" who combines cartography, data, and analytics with storytelling and human experience. He's the founder of DETROITography and authored "Detroit in 50 Maps," a book published in 2021. Find all his Great Lakes Now work HERE.
---
Great Lakes history and some modern tourism sites reminds us that our inland seas are more than simply beaches and beautiful blue horizons.
The Great Lakes can produce hurricane force winds and waves as high as 35 feet. The Edmund Fitzgerald's sinking in 1975 may well be the most famous after its sinking was immortalized in a 1976 song by Gordon Lightfoot, but the Great Lakes are full of shipwrecks large and small.
A longtime myth about the Lake Michigan Triangle, similar to the Bermuda Triangle, has persisted even though the data don't necessarily point to an unusual disappearance of ships.
The NOAA National Marine Sanctuaries – one on Lake Huron, one on Lake Michigan and one in process on Lake Ontario – and Canada's Fathom Five National Marine Park and Lake Superior National Marine Conservation Area all preserve known shipwrecks and offer research and tourism opportunities.
A few other "hotspots" stand out on my shipwreck map. The first is the area around Chicago. If you've ever flown in an airplane into O'Hare International Airport, then you know why the "windy city" earns its name. High winds make for treacherous high seas for ships.
The next area is near Sault Ste. Marie in the Upper Peninsula where the waterways make for narrow passage.
Finally, the smaller Thunder Bay near Alpena boasts the Thunder Bay National Marine Sanctuary where shipwrecks are marked by buoys for easy diving.
The US Coast Guard has been tracking shipwrecks and obstructions in the Great Lakes but stopped updating their database in 2016. Most shipwrecks have been tracked because the majority have happened relatively close to shore.
However, we only have good high-resolution data for the Great Lakes coastline. The Great Lakes are really only 15% mapped when it comes to the lakebeds. Existing data is decades old and collected with similarly outdated technology. Thankfully the Great Lakes Observing System has been working with numerous partners to update the data by scanning every nautical square mile of the lakes in the next seven years.
Watch our segment about it HERE:
---
Catch more news at Great Lakes Now: 
Mapping the Great Lakes: Can you do an EV road trip around the five lakes?
Mapping the Great Lakes: Carrying Cargo
---
Featured image: Map by Alex B. Hill