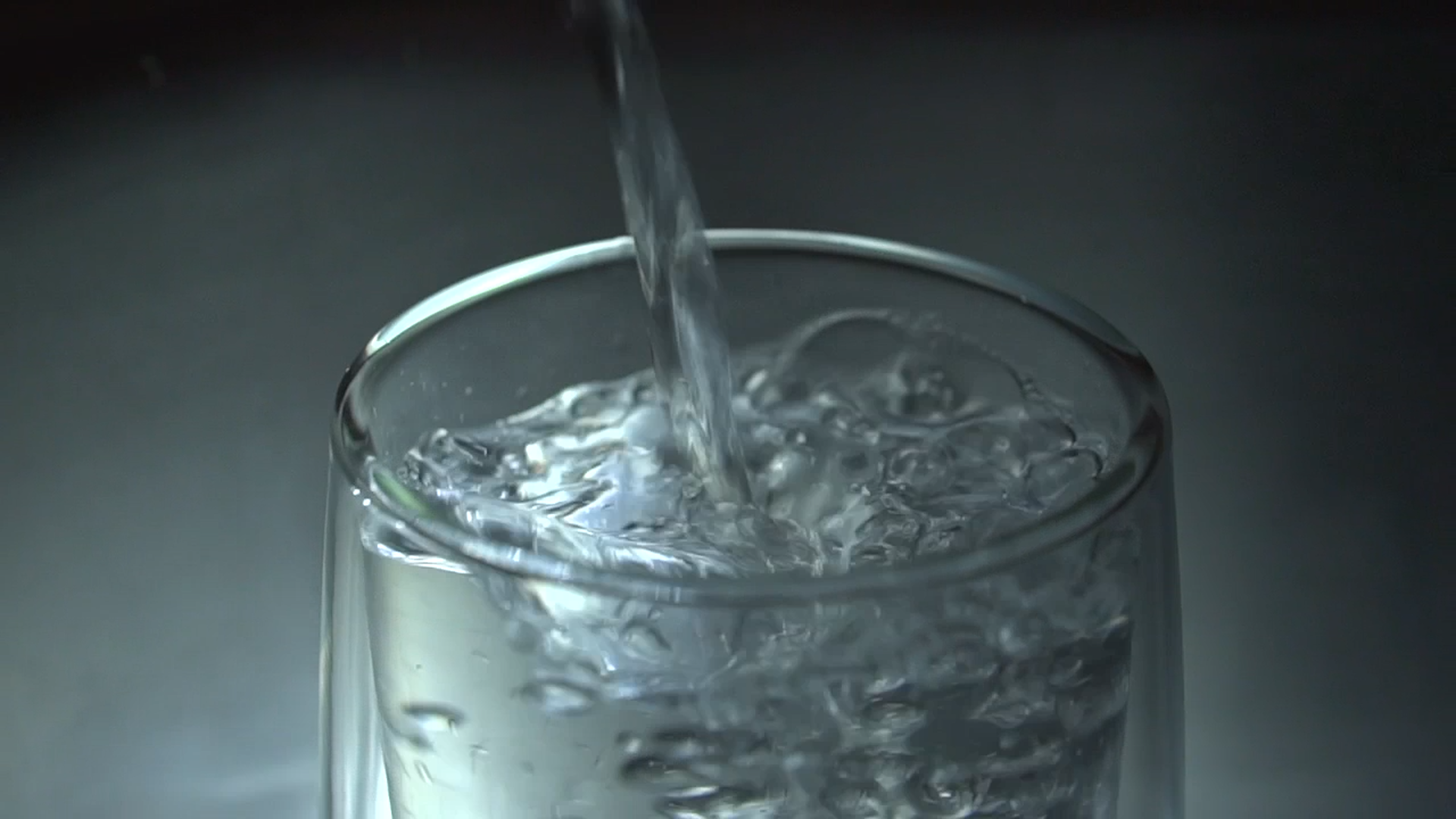 From lead pipes to PFAS, drinking water contamination is a major issue plaguing cities and towns all around the Great Lakes. Cleaning up contaminants and providing safe water to everyone is an ongoing public health struggle.
Keep up with drinking water-related developments in the Great Lakes area.
Click on the headline to read the full story:
Illinois:
Illinois will take a first step toward reducing the use of firefighting foam containing harmful "forever chemicals" under a bill signed into law by Gov. J.B. Pritzker Friday.
The measure aims to curb the use of one source of PFAS chemicals that are tied to a host of health threats, largely through a limitation on using the foam for anything other than emergencies. Fire departments that want to conduct emergency drills or test the foam have to take precautions that prevent the chemicals from reaching waterways through sewer systems, for instance.
Indiana:
The Department of Defense's internal watchdog organization found that an administrative loophole delayed the assessment and cleanup of products containing PFAS chemicals at military facilities worldwide for five years, potentially exposing tens of thousands of troops and their families to PFAS contamination.
PFAS chemicals have been linked to a series of adverse health conditions like increased risk of testicular and kidney cancer, tissue damage in the liver and multiple changes to the immune system and thyroid.
Michigan:
When you dilute sulfuric acid with water, you get battery acid.
That's what Metro Detroit community of New Baltimore nearly created in its water supply accidentally last month, due to a labeling mishap.
New Baltimore Water Plant Superintendent Chris Hiltunen said on Sinfrastruunday, July 11, an employee was pumping several gallons of what they believed to be fluorosilicic acid, a fluoride product regularly used to treat drinking water, from a barrel into a 70-gallon storage tank that feeds into the water supply serving about 14,000 people.
It's hardly the sexiest idea, but getting toilet water out of Michigan's waterways is one of the rare areas of bipartisan agreement these days in Lansing.
Nearly 30 percent of Michigan homes have septic systems — well above the national average of about 20 percent — and an association of Michigan health officials wants to use $12.5 million in federal stimulus dollars to establish a revolving fund to offer no-interest loans of up to $15,000 to Michigan families to repair or replace old septic systems.
LANSING, MI (WKZO AM/FM) – Monday, Governor Whitmer announced more than $2 million in grants were awarded recently under the umbrella of the MI Clean Water plan for 15 Michigan cities, villages and townships across the state, including the West Michigan area.
Governor Whitmer says the assistance will help the communities better ensure safe, clean tap water for residents.
Flint continues to make progress in reducing lead in its drinking water.
In 2016, tests showed Flint's drinking water contained high levels of lead contamination (20 parts per billion). Government standards require action to be taken if lead levels top 15 parts per billion.
The rise in lead levels came after the ill-fated decision to switch the city's drinking water source in 2014 from Detroit's water system to the Flint River. Improperly treated river water damaged pipes, releasing lead into the drinking water. 
Minnesota:
More than 600 people have now been arrested or received citations over protests amid growing opposition to the Line 3 oil sands pipeline currently under construction through Minnesota.
Native American tribes including the Red Lake Band of Chippewa Indians, the White Earth Band of Ojibwe and indigenous-led environmental organisations such as Honor the Earth are leading opposition efforts in court and on the ground, mobilizing 'water protectors' to try to halt the project.
New York:
NEWARK — When a police siren abruptly woke up Christopher Daniels one morning this spring, he rushed outside. A police officer ordered him to move his car.
But then the officer explained why: Contractors were there to replace the lead pipe that carried water into his century-old Victorian home in the North Ward of Newark.
Mr. Daniels, whose 4-year-old grandson had tested for elevated levels of lead in his blood when he was younger, was relieved. "This could have been disastrous on so many levels," he said. "It's an hallelujah moment.''
New York is a top exporter of milk, cottage cheese, and dairy products. Playing to multiple galleries, Gov. Andrew Cuomo has championed vigorous production of Greek yogurt, designating it as the official state snack, convening a Yogurt Summit, and boasting that New York makes more Greek yogurt than Greece.
The push to revitalize dairy has worked: New York is host to more than 600,000 dairy cows at more than 4,000 dairy farms, in a sector that has consolidated as it has grown. Concentrated animal feeding operations (CAFOs), industrial facilities dwarfing family-run farms, are more numerous. The number of dairies with more than 1,000 cows doubled between 2007 and 2017. And as in other states, they have fiercely guarded information about their operations.
Ohio:
COLUMBUS, Ohio — Ohio Governor Mike DeWine recently announced the launch of a new grant program that will invest hundreds of millions of dollars in the future of water infrastructure across the state.
The Ohio Water and Wastewater Infrastructure Grant Program, which is part of Governor DeWine's initiative to strategically invest in Ohio's future, is open to public and non-public entities that operate water systems across the state, with emphasis placed on addressing the needs of economically disadvantaged communities.
Though oil and gas industry waste fluids migrated in 2019 beyond their original Ohio disposal site, a new report from the Ohio Department of Natural Resources says nearby drinking water wells were not affected.
The department previously confirmed hydraulic fracturing waste from a class II injection well in Washington County showed up in 28 nearby gas-producing wells.
"Naturally occurring fissures exist between the Ohio shale formation and the Berea sandstone formation, allowing wastewater to migrate between formations and into the production wells," according to ODNR records.
CLEVELAND, Ohio (WOIO) – According to one expert, Lake Erie is being used as a toilet. They say tons of animal waste is washing into the water.
People swim and boat in Lake Erie all the time. However, it's getting to the point where Lake Erie is getting a stigma for being gross.
A lot of people say, at this point, they don't want to step foot in the water at all.
"We're boaters, paddleboarders. We love the lake. But, we hate when it's green, grungy, and dangerous to swim in," said Dana Textoris, with Lake Erie Advocates.
Ontario:
Canada's federal government has reached a C$8bn settlement in two class-action lawsuits with First Nations communities over access to clean drinking water.
The agreement promises to compensate residents, ensure drinking water infrastructure is built and modernize legislation – as First Nations leaders have been demanding for decades.
"Our commitment is to ensure that all First Nations communities have access to clean, safe and reliable drinking water," said Marc Miller, Indigenous services minister, at a press conference late on Friday.
Sarnia's leaky and broken pipes are pumping vast amounts of treated drinking water into the ground each and every year.
In fact, about 16% of the water Sarnia buys from the Lambton Area Water Supply System is lost somewhere along the 502 kilometre-long distribution system, said city engineer David Jackson.
"We have many water mains that are well past their intended lifespan."
About 40% of Sarnia's $400-million water system is old – as in 50 to 90 years old – and about 110 kilometres of pipe are rated in very poor condition, according to the city's asset management plan.
The lead drinking water advisory for residents of the rural Hamilton community of Lynden has been lifted after nearly a decade.
But that doesn't mean people are ready to turn on the tap and drink what comes out it.
Cassidy Anderson, 20, has lived in Lynden all her life, half of it spent under the advisory.
"My family, we get the big jugs of water and we have a water cooler and stuff. I feel like we've done that forever. I don't think we've ever drunk the tap water," she said.
National:
WASHINGTON — The Senate gave overwhelming bipartisan approval on Tuesday to a $1 trillion infrastructure bill to rebuild the nation's deteriorating roads and bridges and fund new climate resilience and broadband initiatives, delivering a key component of President Biden's agenda.
The vote, 69 to 30, was uncommonly bipartisan. The yes votes included Senator Mitch McConnell of Kentucky, the Republican leader, and 18 others from his party who shrugged off increasingly shrill efforts by former President Donald J. Trump to derail it.
---
Catch more news on Great Lakes Now:
Water Access: As moratoria on shutoffs end, old problems return to the forefront
Industry Woes: Water industry struggles with both competitive hiring and retiring workforce
Some Chicagoans Wary of Lead Pipe Replacement
Drinking Water Roundup: Biden administration invests millions in rural water, treatment plant uses ultraviolet, lead pipe removal in Flint
Drinking Water Roundup: Line 3 opposition persists during Minnesota drought, $15M in Michigan drinking water grants, lead pipes in Illinois and Ohio
---
Featured image: Water fills a glass (Great Lakes Now Episode 1012)