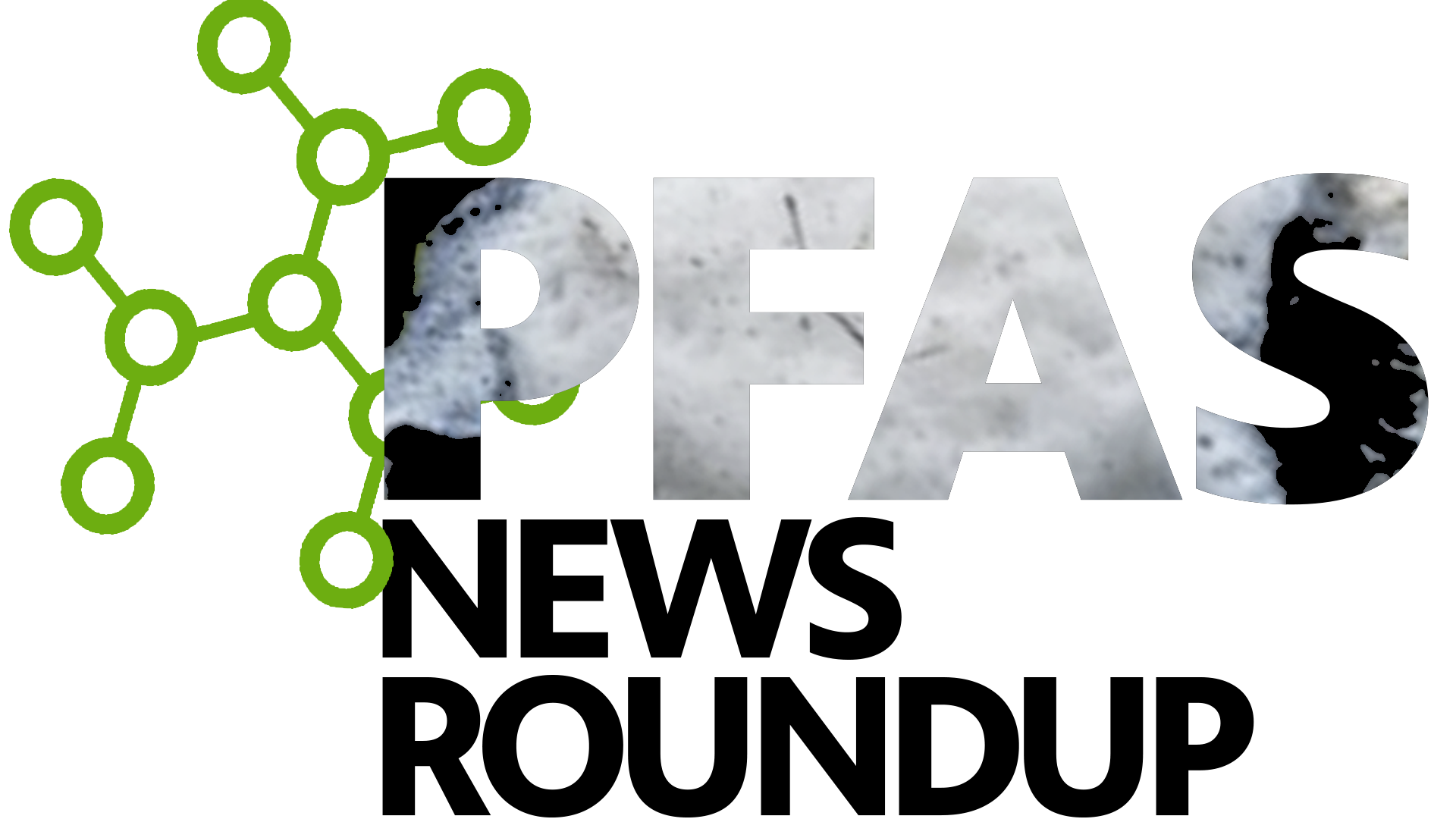 Keep up with PFAS-related developments in the Great Lakes area with Great Lakes Now's biweekly headline roundup.
Click on the headline to read the full story:
Michigan
EGLE establishes new surface water values for two additional PFAS chemicals — State of Michigan
The Michigan Department of Environment, Great Lakes, and Energy has set human health water quality parameters, which measure the maximum substance concentrations before adverse health effects.
'We're the tip of the iceberg," say PFAS contaminated farmers — MLive
Farmers from across the country spoke out this week on the impacts of PFAS contamination on their farms, calling on lawmakers to pass protections and provide restitution to those afflicted.
New York
12 household products that contain toxic PFAS — how to protect against 'forever chemicals' — NY Post
The toxic chemicals known as PFAS are lurking in your house right now — and you're probably inviting more of them in every day.
Wisconsin
How PFAS affect the human body — Wisconsin Public Radio
As lawmakers debate over how to address PFAS cleanup throughout the state, we talk to a toxicologist about how PFAS affect human health.
Wisconsin governor's administration allocates $402M to combat PFAS, other water contaminants — CBS News
Gov. Tony Evers is allocating more than $402 million to address polluted drinking water in Wisconsin. The money will be available to 106 Wisconsin municipalities to help them build water infrastructure projects, replace lead service lines and address emerging contaminants such as PFAS.
'Do not lose sight of the citizens': Residents ask DNR to consider health impacts of PFAS — Milwaukee Journal Sentinel
The DNR is proposing limits based on recommendations from state health officials, which would be more stringent than Wisconsin's drinking water standards for PFOA and PFOS. Residents with high levels of PFAS in their private wells are asking the DNR to consider the impact to their health if the rule is permitted.
Survey finds PFAS in 71% of shallow private wells across Wisconsin — AP News
Wisconsin environmental officials have released a survey that found 71% of samples from shallow private wells were contaminated with PFAS. Environmental regulators say roughly 7 in 10 private wells had significant contamination.
Lee Donahue on living amid PFAS pollution on French Island — PBS Wisconsin
Town of Campbell Supervisor Lee Donahue discusses hazardous levels of contamination by PFAS chemicals in the community's water sources.
National
Purdue research aims to see how toxic PFAS effects aquatic life in the real world — WVXU
Purdue University researchers are studying how toxic PFAS could affect aquatic life in the most contaminated areas.
Chemical crisis: The unseen toxic threat contaminating wildlife worldwide — The Hill
An unseen but growing chemical contamination crisis is threatening wildlife across all seven continents, exacerbating a host of environmental threats they're already facing.
EPA Issues Final Rule to Close Loopholes in PFAS Reporting — Earthjustice
Companies and military bases must now disclose more PFAS pollution.
PFAS chemicals in water and consumer goods linked to rising thyroid cancer rates — News Medical
Study published in eBioMedicine reveals that exposure to certain PFAS chemicals can increase the risk of thyroid cancer in human populations.
Q&A: Human studies on PFAS can inform wildlife conservation — The Wildlife Society
Researchers are flipping the script when it comes to sentinel species. Scientists often look to animals to learn more about human health, but  in a recent paper, researchers discussed using research on humans to better understand the presence of PFAS in wildlife.
The EPA is looking to fund research projects about PFAS in rural and tribal communities — Fronteras Desk
The Environmental Protection Agency says it will fund new research focused on how PFAS affect animals and plants in agricultural areas.
PFAS Rule Risks Vulnerability If High Court Trims Agency Power — Bloomberg Law News
David Edelstein and Charles Dennen write about the complications for companies subject to the EPA's new PFAS reporting rules.
What's really in your makeup?; Car safety inspection gone wrong: CBC's Marketplace cheat sheet — CBC
CBC's Marketplace tested popular makeup brands for PFAS chemicals and found measurable levels in three of four brands.
---
Catch more news at Great Lakes Now: 
PFAS News Roundup: Push to find 'forever chemicals' replacements in manufacturing
PFAS News Roundup: Can we get rid of 'forever chemicals'?