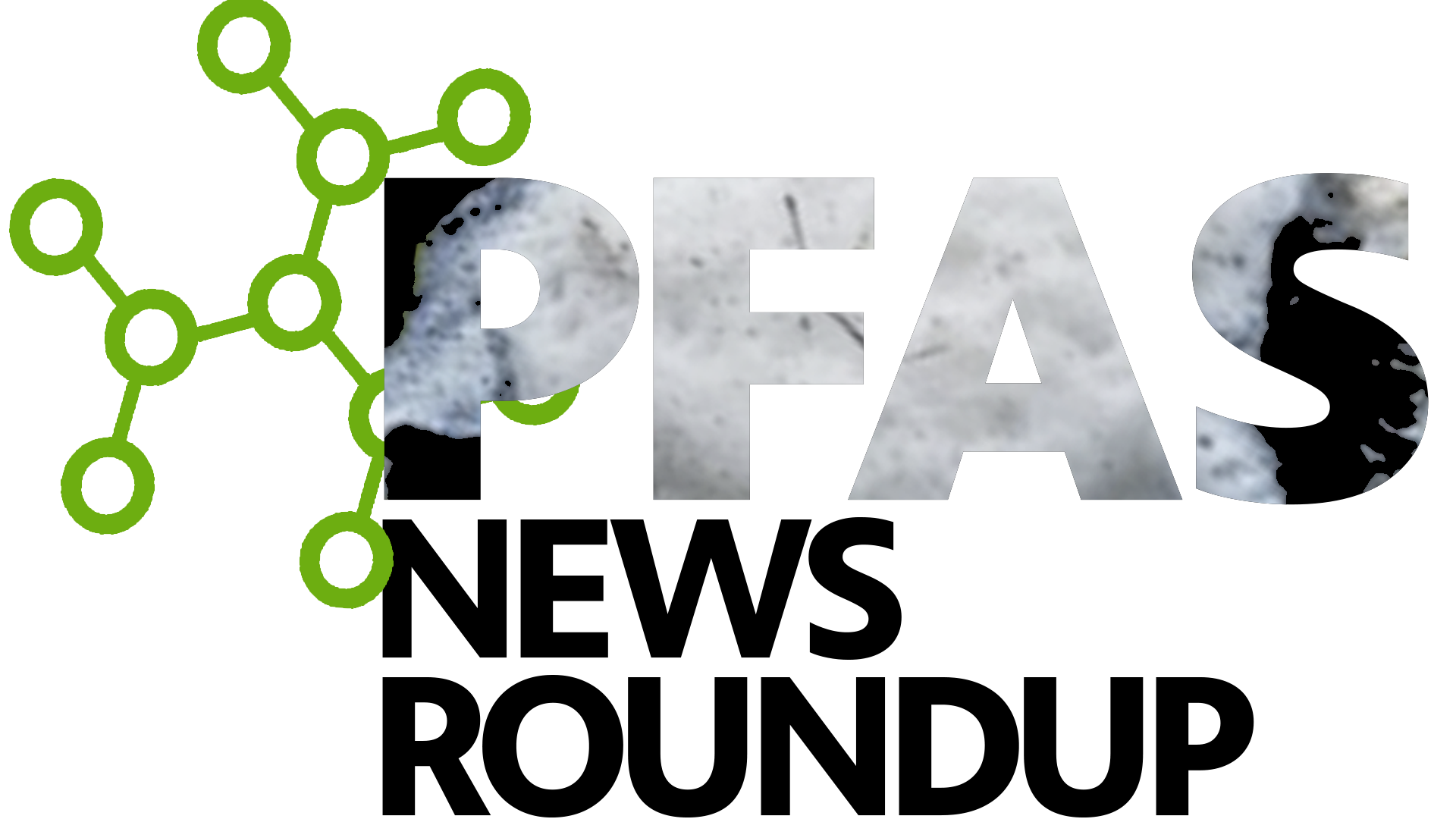 Keep up with PFAS-related developments in the Great Lakes area with Great Lakes Now's biweekly headline roundup.
Click on the headline to read the full story:
Michigan
Michigan State University to host PFAS symposium: Educating farmers on forever chemicals — WWMT
Michigan State University is hosting an upcoming symposium to educate farmers on the impact of PFAS. Scientists and health professionals are concerned about PFAS because the chemicals are widespread in the environment, persist for long periods, and have been linked with human and natural resource health problems.
Time running out for water utilities to join national PFAS settlement — Michigan Radio
Thousands of water utilities across the Great Lakes region and nationwide will decide in the next three months whether to join two multibillion-dollar, class-action settlements against the largest producers of toxic PFAS chemicals that have tainted drinking water supplies.
Minnesota
Pentagon investigating six sites in Minnesota for PFAS contamination of drinking water — Star Tribune
At least two sites — Duluth airport and the National Guard's Camp Ripley — are already suspects for PFAS contamination.
New York
Buffalo, Iowa holding public meeting to address drinking water concerns — WQAD
A recent report found concerning levels of "forever chemicals" in Buffalo's primary well.
Ohio
Large 3M, DuPont PFAS Class Push in Ohio Hits Skeptical Court — Bloomberg Law News
A Sixth Circuit panel on Thursday was leery of a push from a longtime firefighter suing "forever chemicals" manufacturers to maintain a class certification that could cover every Ohioan, with one judge saying it appeared the lawsuit was filed without proper due diligence.
What Are Forever Chemicals (PFAS)? — Cleveland Clinic Health Essentials
The idea of "forever" is exciting when you're talking about diamonds or laser hair removal. But it's alarming when experts explain how long it takes our bodies to break down harmful "forever" chemicals known as PFAS.
Pennsylvania
Here's where PFAS can be found in Pennsylvania — ABC27
We've been reporting on PFAS, a long-lasting chemical that is linked to harmful health effects in humans and animals. The chemicals have been detected in three-quarters of Pennsylvania streams and rivers. But what kinds of things contain PFAS?
Wisconsin
Wisconsin cleanup shifts toxic PFAS burden to Alabama Black Belt — Wisconsin Watch
Five-gallon plastic pails holding a toxic chemical linked to cancer sat for years on the shelves of a fire department in south-central Wisconsin. Finally, in a heralded statewide cleanup, they were gathered up and shipped off to a low-income, Black-majority Alabama town.
Clean Wisconsin: Senate PFAS bill amendment falls short, but broad support remains for … — WisPolitics
Today Senate republicans released an amendment to Senate Bill 312 aimed at addressing concerns that the bill would result in PFAS being treated differently than other hazardous substances under the Spill's Law. As written, the bill could limit the Department of Natural Resource's ability to test and order remediation of PFAS on private property.
Wisconsin committee sets up Republican-authored PFAS bill for Senate vote — CBS News
Advocates from PFAS-affected communities say GOP bill gives polluters a pass — Wisconsin Examiner
Wisconsin Republicans are moving closer toward a Senate floor vote on a bill that would address pollution from PFAS chemicals.
Real Estate Interests Backing GOP Bill to Weaken PFAS Testing, Cleanup — Wisconsin Democracy Campaign
Real estate interests are backing a Republican bill that would hamstring the ability of the Department of Natural Resources to test for and clean up pollution caused by PFAS chemicals.
DNR says bottled water companies aren't required to test for PFAS in Wisconsin — Wisconsin Public Radio
The state Department of Natural Resources said bottled water companies in Wisconsin aren't required to test for PFAS under current state and federal regulations. The state is currently paying about $550,000 to companies providing temporary bottled water to communities struggling with PFAS contamination.
National
'It's everywhere': Recent studies show 'forever chemicals' in U.S. tap water and the Boise River — KTVB
A U.S. Geologic Survey study shows 45% of the country's tap water has potentially dangerous chemicals in it.
Local Governments and PFAS Litigation: What Communities Need to Know — National League of Cities
As communities across the country face challenges around addressing PFAS contamination, many are turning to legal suits for damages and to recover the costs of cleanup. Several large manufacturers of PFAS chemicals have reached settlements with local governments, and other legal cases are still pending in courts.
Toxic PFAS from US military bases polluting drinking water, report finds — The Guardian
Plumes of 'forever chemicals' from at least 245 sites are contaminating water for nearby communities.
Exposed veterans can benefit from PFAS Act — Times Observer
Pennsylvania is home to nearly 800,000 veterans, and many of these brave people trained at military bases during active duty. However, the vast majority of military installations across the country have been heavily contaminated with PFAS for decades.
Once hailed as a drought fix, California moves to restrict synthetic turf over health concerns — CalMatters
California cities can ban synthetic turf under a law Gov. Gavin Newsom signed. He rejected a bill to ban PFAS in fake lawns.
EPA Finalizes Rule to Require Enhanced PFAS Reporting to the Toxics Release Inventory — Environmental Protection Agency
Today, the U.S. Environmental Protection Agency finalized a rule that improves reporting on PFAS to the Toxics Release Inventory by eliminating an exemption that allowed facilities to avoid reporting information on PFAS when those chemicals were used in small concentrations.
'Enormous' push to find PFAS replacements in manufacturing — Plastics News
As scrutiny of fluorinated PFAS compounds increase, plastics companies using them as aids in manufacturing or as additives like flame retardants say pressure is rapidly growing to phase them out.
---
Catch more news at Great Lakes Now: 
PFAS News Roundup: Can we get rid of 'forever chemicals'?
PFAS News Roundup: Impact of PFAS on farming, proposed cuts to the EPA