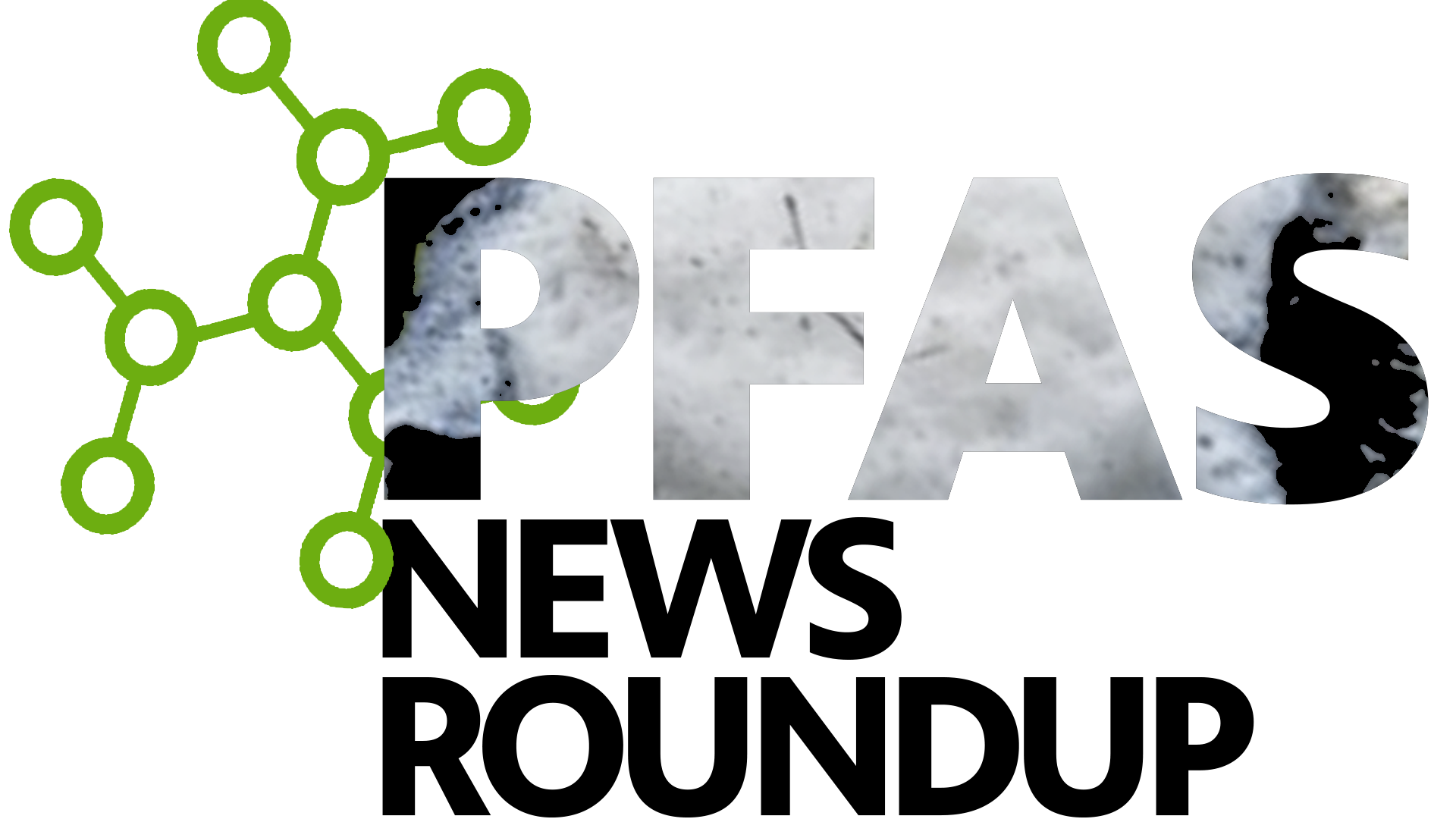 Keep up with PFAS-related developments in the Great Lakes area with Great Lakes Now's biweekly headline roundup.
Click on the headline to read the full story:
Illinois
Farmer Claiming PFAS Pollution From Mine Sent to Arbitration — Bloomberg Law News
An Illinois appellate court on Friday ordered a dispute between a farmer and a mining company over alleged water pollution from firefighting foam used to extinguish a fire at a mining operation be settled in arbitration, reversing a lower court decision.
Michigan
Camp Grayling seeks public input on PFAS contamination — Up North Voice
All those who are affected by PFAS contamination, directly or indirectly, are welcome to participate.
Here's which pitcher filters took 100% of PFAS 'forever chemicals' out of drinking water — Detroit Free Press
The nonprofit Environmental Working Group tested pitcher water filters easily found online or in stores. Four took 100% of PFAS compounds out.
Deadline nears for PFAS mini-grant applications — Iosco County News Herald
Those who are focused on community education, organizing or testing for PFAS substances have been invited to apply for funding to aid in those efforts.
Bergman Wants More Timely Information On PFAS Contamination Clean-Up — Radio Results Network
Rep. Jack Bergman (R-MI) and Rep. Elissa Slotkin (D-MI) introduced the bipartisan DoD PFAS Cleanup Transparency Act in the U.S. House of Representatives. This legislation would require the Secretary of Defense to publicly publish timely and regularly updated information on the status of the cleanup of PFAS-contaminated sites.
Ohio
PFAS: The "forever chemicals" with a troubling impact, even on farming — Ohio's Country Journal
Testing found that thousands of Highland Dairy's cows were loaded with PFAS from the water they drank on a New Mexico farm. The dairy farmer continued feeding and milking them, but he had to dump the milk in a pit made for that purpose. Ultimately, the farm was ordered to relinquish their cows to be euthanized and composted.
Columbus plans to lower toxic PFAS in drinking water, 6 more utilities have unhealthy levels — WVXU
The city of Columbus has PFOA, a type of PFAS, in its treated drinking water at levels nearly twice as high as the federal government's proposed limits.
Pennsylvania
More than 70% of Pennsylvania rivers, streams contain PFAS — WHYY
Valley Creek is just one waterway out of many across the U.S. with elevated PFAS levels caused by wastewater treatment plants and electronics manufacturing facilites.
Testing shows dangerous levels of PFAS in Neshaminy Creek — thereporteronline
Surface water samples collected from the Neshaminy Creek contain potentially cancer-causing PFAS "forever chemicals" that exceed the U.S. Environmental Protection Agency's new hazard index for safe drinking, a new study has found.
Wisconsin
Dane County to offer free PFAS testing for lower-income residents who use private wells — Wisconsin Public Radio
Dane County residents who use private wells may be eligible for free PFAS water testing.
PFAS breaks through Wausau's filtration system, exceeding levels proposed by state health officials — Wisconsin Public Radio |
Despite a temporary solution to treat PFAS, the chemicals are breaking through the city's filtration system and Wausau's drinking water recently exceeded levels recommended by state health officials.
DNR reports high PFAS levels at Pine River School in Merrill — WSAW
Excess PFAS found in water at Pine River School for Young Learners in Merrill — WKOW
The Merrill Area Public School District announced Friday excess levels of PFAS has been found in the water of one of their schools.
PFAS impact on wildlife is drawing increased scrutiny — Wisconsin Public Radio
PFAS Impact on Wildlife Draws Increased Scrutiny  — Urban Milwaukee
The Wisconsin Department of Natural Resources is sampling nestling eagles to learn how PFAS may be impacting them. "What we know is it [PFAS contamination] is pretty much everywhere," said Sean Storm, a Wisconsin DNR fish and wildlife toxicologist.
Wisconsin senator provides PFAS update on Senate Bill 312 — The EagleHerald
Senator Eric Wimberger introduced Senate Bill 312 which aims to establish a $125 million PFAS public trust fund.
'Like a Russian Roulette': US Military Firefighters Grapple With Unknowns of PFAS Exposure — Wisconsin Examiner
It's unclear what members of the military can do with PFAS test results, as there are no medical treatments to remove PFAS from the body.
National
Asians in U.S. have highest exposure to cancer-linked 'forever chemicals' — NBC News
Asian Americans' median level of PFAS was 88% higher than that of whites, research showed.
US states withdraw objections to 3M's $10.3 billion PFAS settlement — Reuters
US states withdraw objections to 3M's $10.3 billion PFAS settlement — WHBL
States withdraw objections to 3M's $10.3 billion PFAS settlement — Business Insurance
A group of 22 U.S. states and territories have dropped their bid to block a proposed $10.3 billion settlement between 3M and public water providers. The states withdrew their objections after negotiating changes with 3M and the water providers to the proposed deal.
3M's Revised PFAS Settlement Includes Atypical Liability Terms  — Bloomberg Law News
An unusual provision states and the 3M Co. negotiated in a revised multibillion-dollar PFAS settlement limits some future liability that water utilities and the company could face, a notable change with more litigation over the chemicals likely, attorneys say.
Judge gives preliminary OK to revised 3M PFAS suit settlement — Rubber News
A U.S. district judge in Charleston has given preliminary approval to a class action settlement between 3M Co. and public water suppliers after a group of attorneys general withdrew their opposition after a number of changes were made to the deal.
Advocates say proposed cuts to EPA would hurt PFAS control efforts — NPR
U.S. House Budget Threats Jeopardize Proposed PFAS Regulations — Kiowa County Press
A subcommittee in the U.S. House is proposing cutting the Environmental Protection Agency's funding by one-third in the next fiscal year. Advocates warn cuts to EPA and a Department of Defense cleanup program would hold back efforts to control PFAS,.
Forever in our water: The closer to 3M the higher levels of PFAS found — KWQC
They're called forever chemicals because that is how long they can last. They can cause cancer, experts say. And the EPA says 3M Cordova has been discharging them into the Mississippi River since the 1970s.
---
Catch more news at Great Lakes Now:
PFAS News Roundup: PFAS likely present in all major water supplies, Court rules against restrictions on PFAS in Michigan
PFAS News Roundup: Clermont County village files lawsuit over forever chemicals, home testing kits debut in Chicago