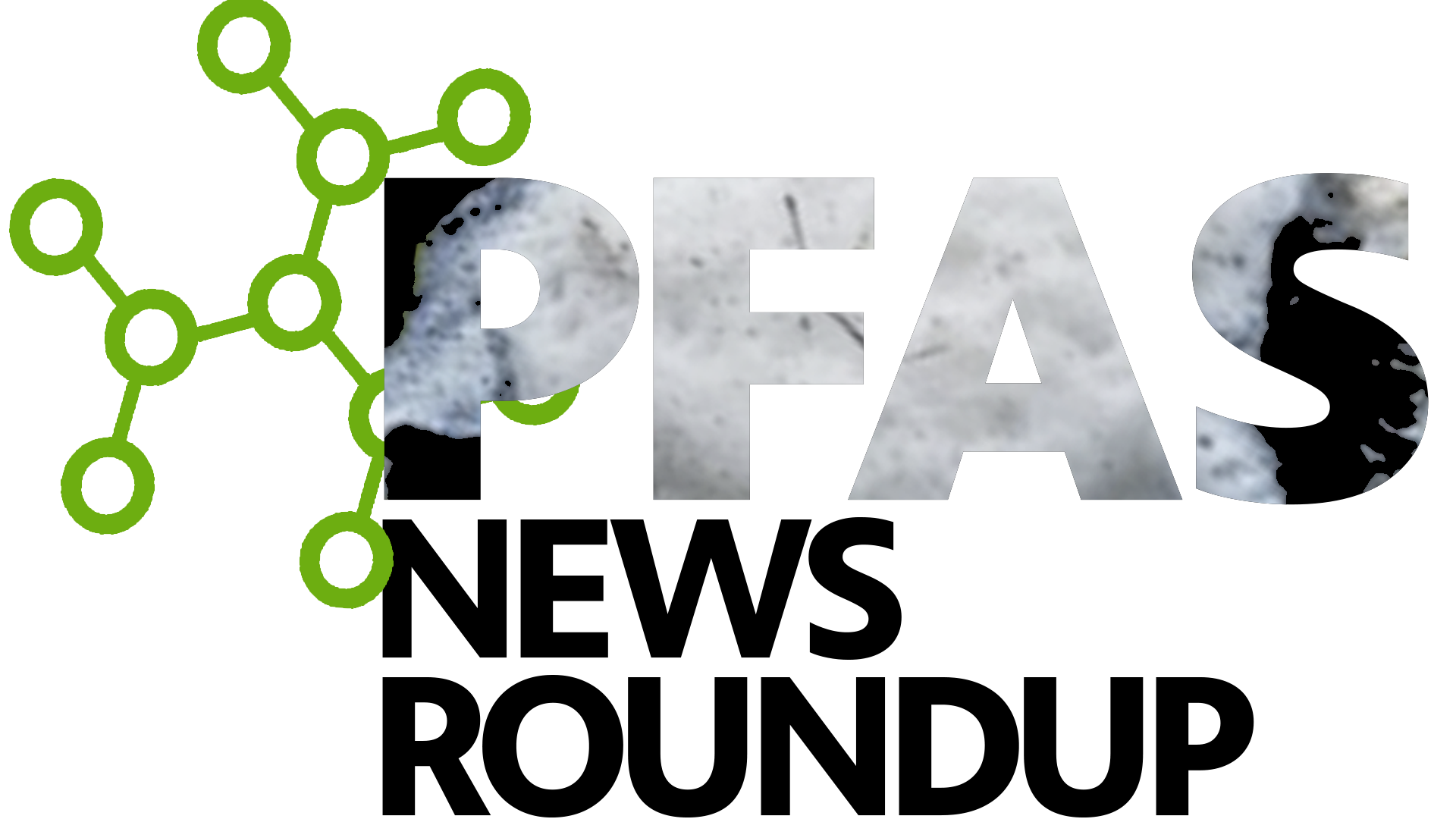 PFAS, short for per- and polyfluoroalkyl substances, are a group of widespread man-made chemicals that don't break down in the environment or the human body and have been flagged as a major contaminant in sources of water across the country.
Keep up with PFAS-related developments in the Great Lakes area.
Click on the headline to read the full story:
Indiana
PFAS found in treated drinking water at five large Indiana utilities — Louisville Public Media
Five large drinking water utilities in Indiana have toxic PFAS levels in their treated water that are above federal health guidelines. That includes utilities serving the cities of Logansport, Columbus, Elkhart, and Sellersburg as well as Watson Rural Water Company.
Michigan
Pentagon to address PFAS at Wurtsmith base near Oscoda — Bridge Michigan
Air Force to boost Wurtsmith PFAS cleanup under national directive — MLive.com
Toxic chemicals to be treated at former Michigan military base — FOX 2 Detroit
PFAS contamination was found to be widespread at six military sites in the Great Lakes region, including near Oscoda in northern Michigan. The U.S. military has agreed to install groundwater treatment systems to stop the flow of PFAS contamination around the former Wurtsmith Air Force Base in Oscoda — a move hailed by politicians and local advocates.
Court rules against Michigan's restrictions on PFAS in water — Michigan Radio
Court of Appeals rules against PFAS restrictions in Michigan's drinking water — Michigan Advance
A Michigan Court of Appeals panel ruled in favor of the Minnesota chemical manufacturing company 3M in a setback for regulations limiting PFAS in the state's drinking water.
Minnesota
Minnesota, a birthplace of PFAS, tackles contamination waste sites on multiple fronts — Waste Dive
The state of Minnesota — home to 3M, a longtime manufacturer of substances in the PFAS category — is stepping up efforts to address the harmful chemicals. The state has funding from settlements with 3M, but the costs ahead are daunting for landfills and compost sites.
Ohio
Cleveland Clinic hosting documentary of PFAS for first-responders — News-Herald
Cancer is the No. 1 cause of death among all firefighters, and new research is pointing to the role that a family of synthetic chemicals known as PFAS plays in causing those cancers.
Wisconsin
Wisconsin joins call for DuPont to pay more for drinking water PFAS pollution — WKOW
The Wisconsin Department of Justice has expressed concern to a federal judge over a proposed settlement in a lawsuit that would force a chemical company to pay over $1 billion for pollution caused by its products.
Response To PFAS Contamination Ongoing With Town Of Stella And Multiple State Agencies — Wisconsin DNR
Nearly 50 residences in Town of Stella under PFAS health advisories — Wisconsin Examiner
Lawsuit blames Ahlstrom Munksjo and 3M for Stella PFAS contamination — WXPR
The DNR has offered private well sampling to over 110 full-time residences within 2.5 miles of the Town of Stella town hall and two summer camps. In total, the DNR has sampled 98 private wells and an additional 16 residents sampled independently and provided results to the DNR. Testing has caused 47 private wells to be placed under health advisories for PFAS contamination.
Why Wisconsin's attorney general is so focused on water pollution — The Cap Times
The Department of Justice under Josh Kaul is pushing a PFAS crackdown through a mix of legal action and changes in state and federal regulation.
PFAS lawsuits, Personal digital archives — Wisconsin Public Radio
We talk about what kind of legal action is available to communities affected by PFAS contamination.
Program offers free 'forever chemical' testing to private well owners in Dane County — WKOW
The Wisconsin Department of Public Health covering Madison and Dane County is offering free PFAS testing for private wells outside the City of Madison.
PFAS advocates came together to discuss 312 Senate Bill — WSAW
Advocates fighting against PFAS contamination gathered to discuss Senate Bill 312. The proposed bill would distribute funds to communities struggling with PFAS contamination.
National
Study links 'forever chemicals' exposure to testicular cancer among military personnel — PBS
Multiple studies show that firefighters, both military and civilian, have been diagnosed with testicular cancer at higher rates than men in most other occupations, pointing to the presence of PFAS in the foam.
Dangerous levels of PFAS detected in water for 27 million. Did the EPA find it near you? — USA Today
Hundreds of community water systems found at least one of 29 types of PFAS chemicals that exceed the EPA's new, lower reporting limits.
Study: Air filters on International Space Station capture forever chemicals, fire retardants — FOX Weather
Researchers say higher concentrations of PFAF were found in the dust from the International Space Station. Overall, the flame resistant chemicals found from the filter sample were about the same as a U.S. household, according to the study.
Your Period Products May Contain Dangerous PFAS: What to Know — Healthline
PFAS have been found in some but not all period products such as liners, pads, tampons, cups, and underwear.
What one school's fight to eliminate PFAS says about Indian Country's forever chemical problem — Grist
What One School's Fight to Eliminate PFAS Says about Indian Country's Forever Chemical Problem — Native News Online
As the EPA begins to crack down on PFAS contamination, Indigenous communities like Bug-O-Nay-Ge-Shig School are getting left behind. Data on PFAS contamination on tribal lands is patchy at best. In many parts of the country, there's no data at all.
EPA Issues Next Test Order Under National Testing Strategy for PFAS Used in Chemical — EPA
The U.S. Environmental Protection Agency issued the third Toxic Substances Control Act test order requiring testing on PFAS under EPA's National PFAS Testing Strategy, the latest action taken under EPA's PFAS Strategic Roadmap to confront contamination from forever chemicals nationwide.
Report: PFAS likely present in all major U.S. drinking water supplies — WFTV
A new watchdog report is revealing PFAS, commonly known as forever chemicals, are likely to be found in all major drinking supplies in the United States.
10 low-stress ways to avoid forever chemicals in your next project — Business of Home
Used to make textiles stain- and water-resistant, PFAS are found in fabrics, mattresses and other upholstery materials. In addition to our risk of direct skin-to-skin exposure to these products, PFAS can break down over time and get into the air we breathe. But changing the way we furnish a home can greatly reduce its inhabitants' exposure to PFAS.
Paper and bamboo straws contain PFAS chemicals more often than plastic straws do, study finds — NBC4 Washington
Paper straws not so eco-friendly, 90% contain toxic "forever chemicals" — New Atlas
A new European study has found that 90% of so-called eco-friendly paper straws contain PFAS, that don't – or barely – break down and can accumulate in our bodies, leading to health problems. The findings are consistent with results from a recent US study.
---
Catch more news at Great Lakes Now:
PFAS News Roundup: Clermont County village files lawsuit over forever chemicals, home testing kits debut in Chicago
PFAS News Roundup: Legislation introduced in Michigan, Ways to reduce your exposure