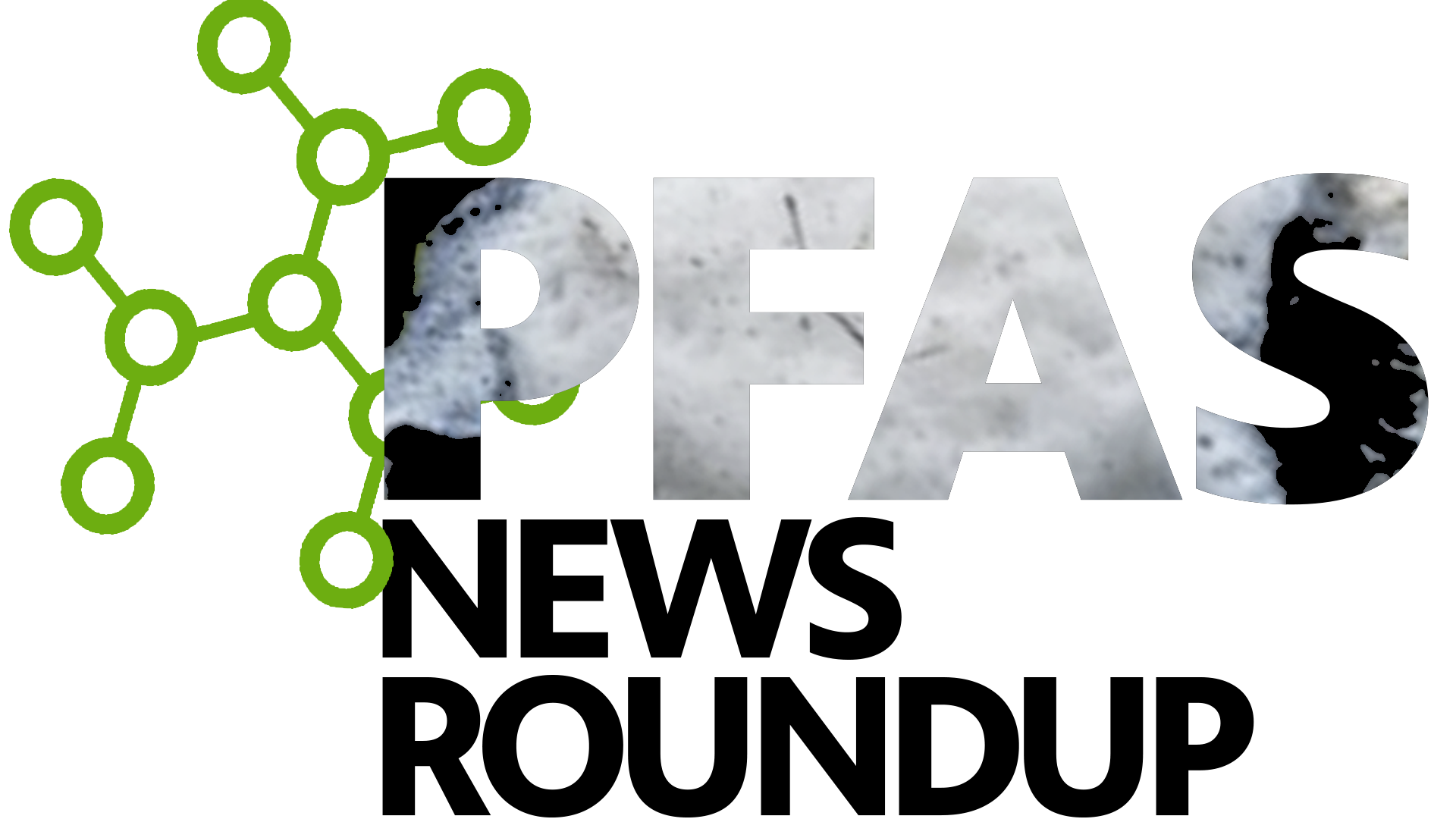 PFAS, short for per- and polyfluoroalkyl substances, are a group of widespread man-made chemicals that don't break down in the environment or the human body and have been flagged as a major contaminant in sources of water across the country.
Keep up with PFAS-related developments in the Great Lakes area.
Click on the headline to read the full story:
Indiana
What to do if there are PFAS in your water — WVPE
So far, the Indiana Department of Environmental Management has found unhealthy levels of PFAS in 19 drinking water utilities. Some listeners who get their water from these utilities wanted to know how they can protect themselves and their families.
Michigan
Michigan Sen. Peters introduces PFAS legislation — ehextra.com
Requiring federal agencies to stop procuring products that contain PFAS will help protect these individuals from being exposed to toxic PFAS chemicals.
A beginner's guide to PFAS — Grand Haven Tribune
As Michigan residents, we are constantly hearing about PFAS and the dangers they pose to the environment and our health.
Dingell Leads Introduction of Bipartisan Legislation to Remove PFAS from Firefighter Gear  — Debbie Dingell
Congresswoman Debbie Dingell introduced the bipartisan Protecting Firefighters and Advancing State-of-the-Art Alternatives Act (PFAS Alternatives Act), to support development of next-generation PFAS-free turnout gear for firefighters and better protect firefighters from the dangers of their work.
Bronson awarded $234000 grant from EGLE to identify PFAS contamination — WTVB
Grand funding will also cover seasonal impacts on sanitary sewer PFAS concentrations and identify sources including the wastewater treatment plant.
Minnesota
The EPA currently regulates 2 PFAS chemicals. This Minnesota lab is working to destroy 47. — CBS News
Inside an unassuming lab in a corner of Minneapolis, scientists are working heads down to destroy a set of "forever chemicals" that are seeping into our drinking water with the potential to hurt our health.
MDH says children, pregnant people shouldn't eat fish from 2 bodies of water contaminated by PFAS — CBS News
The Minnesota Department of Health said fish contaminated with per- and polyfluoroalkyl substances, or PFAS, have been found in the Mississippi River's Pool 2, which stretches from the Ford Dam in St. Paul to Hastings Dam, and Lake Rebecca, near Hastings.
New York
Forever Chemicals Are in Nearly Half of America's Tap Water. Here's How to Reduce Your Exposure. — The New York Times
Because PFAS does not break down, they can accumulate in soil, water, and living tissue. Thus, the health risks may build with repeated exposures over time.
Wisconsin
PFAS settlement from 3M would be bad deal for public, Evers says — The Cap Times
Evers, Kaul criticize 3M's proposed settlement in PFAS contamination lawsuit — Wisconsin Examiner
Gov. Evers and Attorney General Kaul joined nearly two dozen other attorneys general across the country this week in filing a motion to reject a proposed $10.3 billion settlement from 3M, a Minnesota-based company on the hook for widespread contamination of drinking water in surrounding areas.
PFAS may pose the next big threat to fishing in Door County — Wisconsin Watch
PFAS are on the minds of many fishermen and fish eaters these days. They are also just about everywhere — including in rain, remote lakes and rivers, and every fish the DNR has tested for them in Lake Michigan.
Joe Grande on reducing PFAS risks in drinking water at home — PBS Wisconsin
Madison Water Utility water quality manager Joe Grande describes what steps people can take to mitigate their exposure to PFAS chemicals.
National
United States: EPA Announces New Framework For New PFAS In Industry — Mondaq
The EPA issued "Framework for TSCA New Chemicals Review of PFAS Premanufacture Notices (PMNs) and Significant New Use Notices (SNUNs)"— its latest effort to stop the environmental release of PFAS. This move targets PFAS at the industry source in order to eliminate risks.
Minuscule Levels of a PFAS May Weaken Immune Response, EPA Finds — Bloomberg Law News
Thyroid function and children's developing immune systems may be impaired following exposure to a particular PFAS, the EPA said in a draft report.
California, other states move to block 3M's $10.3 billion PFAS deal — Reuters
22 States Move to Block 3M's $10.3 Billion PFAS Deal — Insurance Journal
State attorney generals move to block a proposed $10.3 billion settlement that would resolve claims against 3M over water pollution tied to PFAS. The proposed deal would provide funds over a 13-year period to cities, towns and other public water systems to test and treat contamination of PFAS.
PFAS reduce the activity of immune cells, study suggests — ScienceDaily
A team of researchers has shown that PFAS can reduce the activity of human immune cells and thus impair health.
Researchers find evidence of 'forever chemicals' in blood of pregnant women — The Guardian
At least 97% of the blood samples contained a type of PFAS known as PFOS, associated with multiple serious health problems.
As PFAS testing and standards increase, people are without clear answers on what to do — WXPR
A recent U.S. Geological Service study estimates nearly half of the tap water in the country contains at least one type of PFAS chemical.
Nothing was revealed about 9 out of 10 studies showing health harm from PFAS — Taylor Daily Press
Much has been written recently about increased PFAS concentrations in the environment. Always, it is stated that it is not clear exactly how harmful PFAS is to health. Now it turns out that much more is known about this than many media outlets think.
How close are the European Union to banning PFAS? — Envirotech Online
In a tug-of-war between public health concerns and industrial pressures, the European Union seems on the brink of reneging on its commitment to limit the use of certain hazardous chemicals, chiefly PFAS, often dubbed 'forever chemicals'.
Has PFAS contaminated your beach? — Environment America
Since PFAS pollution is invisible, you wouldn't know that the dangerous chemical is in your favorite swimming hole until it's too late.
---
Catch more news at Great Lakes Now:
PFAS News Roundup: Technology to eliminate 'forever chemicals' showing positive results
PFAS News Roundup: Everyday items found contaminated, PFAS removal in Minnesota estimated to cost billions