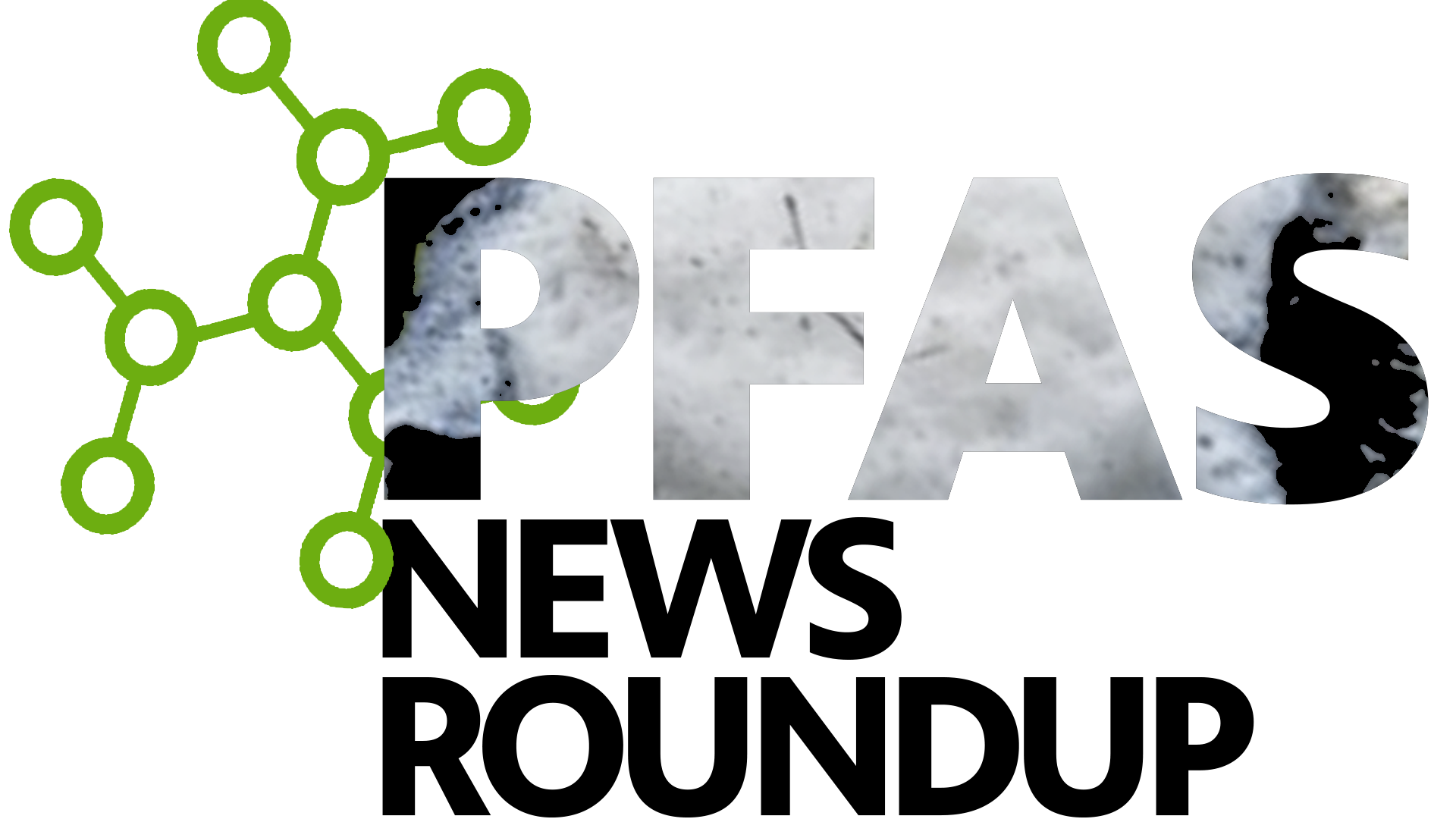 PFAS, short for per- and polyfluoroalkyl substances, are a group of widespread man-made chemicals that don't break down in the environment or the human body and have been flagged as a major contaminant in sources of water across the country.
Keep up with PFAS-related developments in the Great Lakes area.
Click on the headline to read the full story:
Michigan
Technology to eliminate "forever chemicals" showing positive results — CBS
A new study has found that man-made toxic PFAS, known as "forever chemicals," may be found in 45% of the tap water in the U.S. However, a scientific company has developed a technology that uses an annihilator to completely eliminate PFAS within seconds.
Military seeks public comment on PFAS  — The Alpena News
The United States Military is taking another step toward cleaning up the PFAS contamination at the Alpena Combat Readiness.
Veterans exposed to PFAS would get health benefits under bill — MLive.com
Veterans exposed to toxic PFAS chemicals while serving in the military would receive presumptive health care benefits under legislation introduced in Congress this week for the fourth time in six years.
Nessel: $10B PFAS settlement with 3M doesn't resolve Michigan's claims — Bridge Michigan
Chemical giant 3M has reached a proposed $10.3 billion nationwide settlement over PFAS claims. But Michigan Attorney General Dana Nessel said the proposed deal does not affect her outstanding PFAS-related lawsuits against 3M and a host of other companies.
State finds PFAS chemicals in area lakes, rivers and fish — Cadillac News
Biologists with the Michigan Department of Environment, Great Lakes and Energy have confirmed what many have suspected for some time — that PFAS chemicals exist in area waterbodies, and in the fish that inhabit them.
Firefighters are exposed to PFAS, cancer from gear meant to protect them — WDIO.com
To raise awareness of PFAS in their gear, members of the Duluth firefighters' union will be showing a documentary called "Burned" at the Zeitgeist. Compared to the general population, firefighters have a significantly higher risk of getting testicular cancer, mesothelioma, lymphoma, or several other types of cancer
PFAS on Michigan waters: How to identify contaminated foam — Detroit Free Press
PFAS foam in Van Ettan Lake in Oscoda, Michigan near the former Wurtsmith Air Force Base. Michigan health department provides guidance on identifying PFAS and other contaminated foam on state's waterbodies.
What Kalamazoo's latest water quality report has to say about PFAS — WMUK
The City of Kalamazoo wants to eliminate PFAS from its drinking water. But that will take a while.
Illinois
Millions of Illinois residents get their drinking water from municipal and private wells contaminated with toxic forever chemicals — Yahoo News
Yet PFAS remain largely unregulated. Manufacturers, users and sewage treatment agencies are fighting to keep it that way. Testing during the past three years revealed nearly a million Illinoisans get their drinking water from municipal wells contaminated with toxic forever chemicals at levels exceeding state health guidelines.
Does Your Water Taste Nasty? It's Time to Investigate Illinois' Water Quality! — NewsBreak Original
Since the 1950s, PFAS, a class of synthetic compounds, has been employed in industrial and consumer products all over the world.
New York
How to reduce health effects from PFAS 'forever' chemicals — Buffalo News
If you're exposed to the toxic PFAS "forever chemicals" in your drinking water, you're far from alone, as millions in New York rely on drinking water sources that contain unsafe levels of the chemicals.
10 states plan to sue EPA over standards for residential wood-burning stoves — Buffalo News
PFAS 'forever' chemicals found in hundreds of New York water systems: Who should pay to fix the problem?
Ontario
Canada takes first step to regulate toxic 'forever chemicals.' But is it enough? — National Post
There are over 4700 PFAS, and the Canadian and international regulations in place only cover a tiny fraction of the forever chemicals.
Wisconsin
How does Wisconsin's proposed PFAS legislation compare to other states? — Wisconsin Public Radio
A Republican authored bill to address PFAS contamination in Wisconsin has drawn support and criticism.
U.S. Sen. Baldwin: Baldwin, Collins, Pingree lead call for PFAS funding in 2023 Farm Bill — WisPolitics
"It is imperative that we take decisive action to provide assistance and relief to those affected by PFAS."
National
Spending bill shortchanges defense communities hammered by PFAS pollution — EWG
The House version of the Defense Department spending bill for Fiscal Year 2024 cuts spending to clean up contamination from PFAS and other toxic pollutants by 30 percent. "More than 400 DOD installations and surrounding communities are contaminated by the toxic forever chemicals known as PFAS, and not one of these facilities has been cleaned up."
3M agrees to pay more than $800K to fix Camanche PFAS — The Gazette
The Environmental Protection Agency determined the facility has contaminated the area and the Mississippi River for decades with PFAS emissions.
PFAS 'Forever Chemicals' Found in Blood of Pet Dogs, Horses — The Independent
New research on horses and dogs found elevated levels of PFAS. The work also advanced knowledge about PFAS exposure and liver and kidney function in these animals.
The transition to a PFAS-free textile industry — Just Style
Regulators are taking action against PFAS at a state and federal level as more information comes to light regarding its harmful health and environmental effects.
3M Reaches $10.3 Billion Settlement in 'Forever Chemicals' Suits — The New York Times
PFAS contamination has been linked to liver damage, developmental issues, reduced immune function and cancer. They are found in everyday products like cookware, cosmetics, and cleaning supplies. 3M produced PFAS for decades. The settlement would compensate water providers.
Methuen takes action against 'forever chemicals' in firefighting gear — The Eagle-Tribune
PFAS are used in durable water repellent finish and coating, which is applied by firefighters' turnout gear as a repellent to water and oil. After returning from a fire, Methuen Lieutenant Jim McLachlan follows procedure to carefully take off his turnout gear, place them in the extractor washing machine and hope that all the chemicals are cleared when he needs to wear it again.
Dick's Sporting Goods to ban PFAS in its textile products — Just Style
Dick's Sporting Goods has banned the use of PFAS, in its own-brand textile products.
New report finds most US kale samples contain 'disturbing' levels of 'forever chemicals' — The Guardian
PFAS was found in seven of eight samples bought at US stores, with organic kale containing higher levels of the toxic compounds.
DuPont seeks US Supreme Court review after $40 mln PFAS cancer verdict — Reuters
DuPont de Nemours Inc. asked the U.S. Supreme Court to review whether a lower court inappropriately hamstrung its defense during trial over claims that its chemicals caused cancer.
---
Catch more news at Great Lakes Now: 
PFAS News Roundup: Everyday items found contaminated, PFAS removal in Minnesota estimated to cost billions
PFAS News Roundup: 3M being investigated for contamination, New safety bills introduced in Michigan