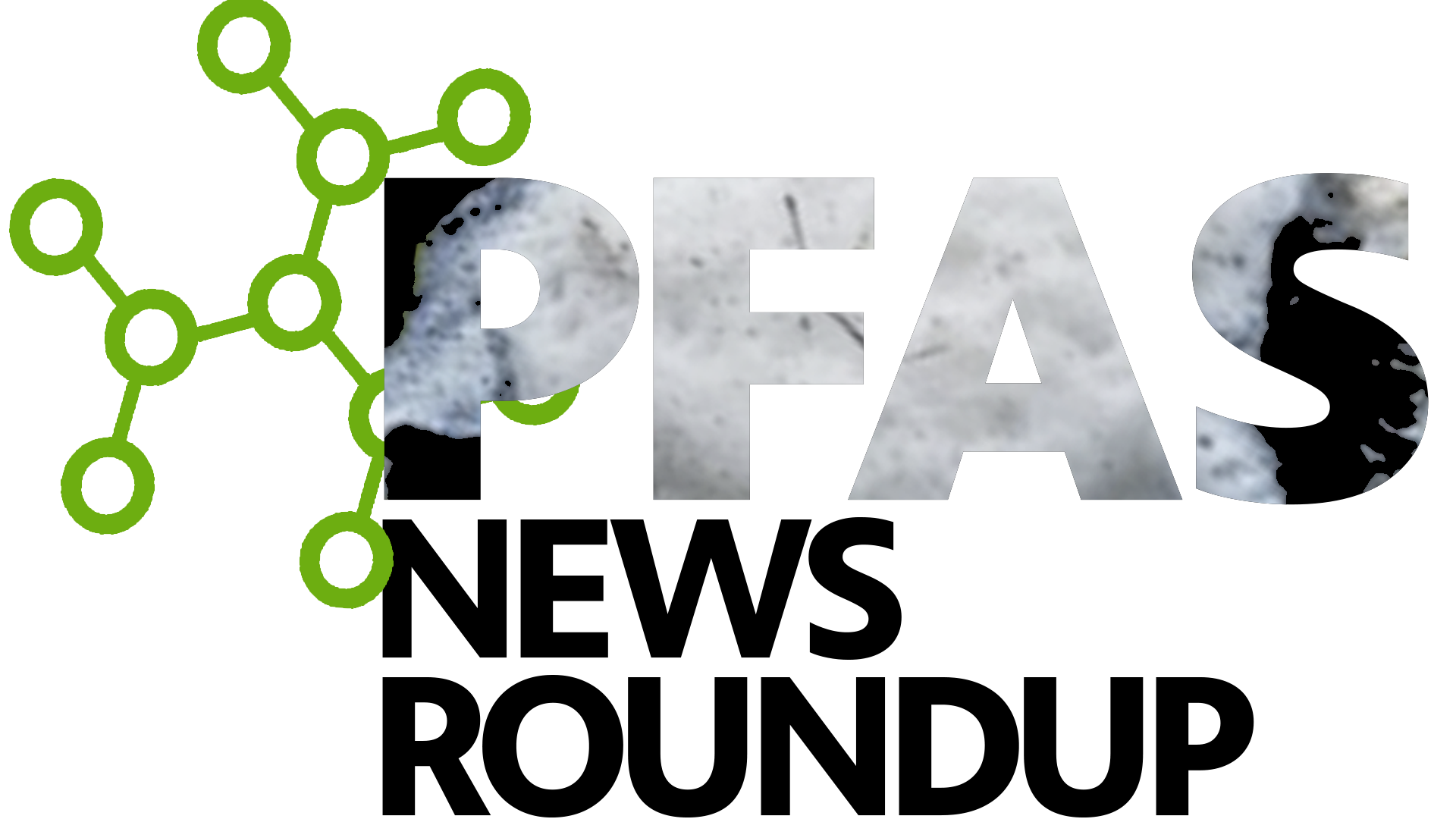 PFAS, short for per- and polyfluoroalkyl substances, are a group of widespread man-made chemicals that don't break down in the environment or the human body and have been flagged as a major contaminant in sources of water across the country.
Keep up with PFAS-related developments in the Great Lakes area.
Click on the headline to read the full story:
Michigan
Elissa Slotkin introduces 5 new bills to protect service members from PFAS — FOX 47 News
Rep Slotkin introduces PFAS safety bills protecting service members – WXYZ
Rep. Slotkin unveils 5 bills to protect military members, communities from PFAS — WWMT
U.S. Representative Elissa Slotkin introduced new legislation to help protect service members from PFA exposure.
Air Force dispute with state environmental regulators could jeopardize new PFAS extraction project — Michigan Radio
The Air Force and state regulators appear to have reached an impasse on a proposed new PFAS extraction project. The toxic chemicals have contaminated the former Wurtsmith Air Force base in Oscoda. The extraction project is meant to keep some of the PFAS from entering Van Etten Lake near the base.
3M polluted drinking water with PFAS for decades. Will it have to pay for the clean up? — Environmental Health News
With mounting public awareness and concern regarding PFAS contamination, the lawsuit has the potential to amplify public pressure on both the chemical industry and governmental agencies responsible for safeguarding public health and the environment.
Ohio
EPA's proposed rules on PFAs in drinking water threaten Ohio Intel semiconductor plants —dispatch.com
Former head of Ohio Republican Party says U.S. EPA's proposed regulations on PFAS in drinking water are 'silly' and threaten Intel, chipmaking.
Ontario
The toxic reality of PFAS "forever chemicals" contamination in Canada — Environmental Defense
PFAS, also known as "forever chemicals," are in our drinking water, our products, and even our bodies.
Wisconsin
Black and Hispanic communities more likely to have drinking water with PFAS — Wisconsin Watch
Black and Hispanic communities are disproportionately exposed to PFAS in their drinking water, according to a first-of-its-kind study from Harvard University that said 18 million Americans are exposed to PFAS levels that exceed limits proposed by the Environmental Protection Agency.
PFAS remain in some Madison wells but city water is safe, report says — Cap Times
Madison's drinking water meets federal and state health safety standards, the city's 2022 water quality report released this month showed, but nearly half of the wells still contain PFAS chemicals.
Investigating 3M and PFAS pollution: How the Mississippi River Ag & Water desk collaborated — Wisconsin Watch
When radio reporter Juanpablo Ramirez-Franco traveled to the Iowa-Illinois border in early November, he found many residents unaware. They hadn't heard that their drinking water might be contaminated with PFAS, and a major local employer was responsible.
Clean water advocates 'cautiously optimistic' about PFAS legislation — Wisconsin Examiner
Advocates say they're encouraged about pending legislation and a $125 million budget appropriation to address PFAS pollution in Wisconsin.
Northern Lake Service tests for PFAS and other contaminants — WJFW
Wisconsin relies on 12 labs to monitor levels of PFAS but only two of them are in the state. Northern Lake Service in Crandon is the only private lab in Wisconsin that tests for the forever chemicals.
Wisconsin Attorney General Wants Federal PFAS Standards — Seehafer News
The federal government should establish PFAS standards for drinking water, according to the attorney general of Wisconsin, so the state is not acting alone.
Republican lawmakers propose plan to combat PFAS pollution in Wisconsin — Big Rapids Pioneer
Senate bill on PFAS draws both support, critique from environmental, industry groups — Wisconsin Public Radio
The Republican-authored Senate Bill 312 would provide a variety of grants to help municipalities test for PFAS and pay for related infrastructure upgrades. But the bill would also limit the authority of the Wisconsin Department of Natural Resources to test for PFAS and require remediation.
National
Companies Knew the Dangers of PFAS 'Forever Chemicals'—and Kept Them Secret — TIME
Industry knew about risks of PFAS 'forever chemicals' for decades before push to restrict … — CBC
Statement on new research that shows PFAS companies suppressed decades of toxic data — Environmental Defence
PFAS Forever Chemicals Only Recently Revealed in Public but Documented 21 Years Ago — Nature World News
3M, along with DuPont, are the targets of a new study alleging decades of covering up the dangers of PFAS. The study revealed the makers of PFAS knew the substances were toxic.
3M's stock falls after Dutch minister holds company liable for PFAS damage — MarketWatch
Minister Harbers said there is too much PFAS in the Western Scheldt, which leads to concerns among residents, as well as financial damages.
3M requests trial delay to settle PFAS water contamination lawsuit — The Guardian
The city of Stuart claimed in its 2018 lawsuit that the company made or sold firefighting foams containing PFAS that polluted local soil and water. Lawyers for 3M say they are making 'significant' progress towards a deal with city of Stuart, Florida.
---
Catch more news at Great Lakes Now: 
PFAS News Roundup: At-home blood test developed to detect PFAS earlier
PFAS News Roundup: The Nation's first "PFAS Annihilator" is now being used in Michigan