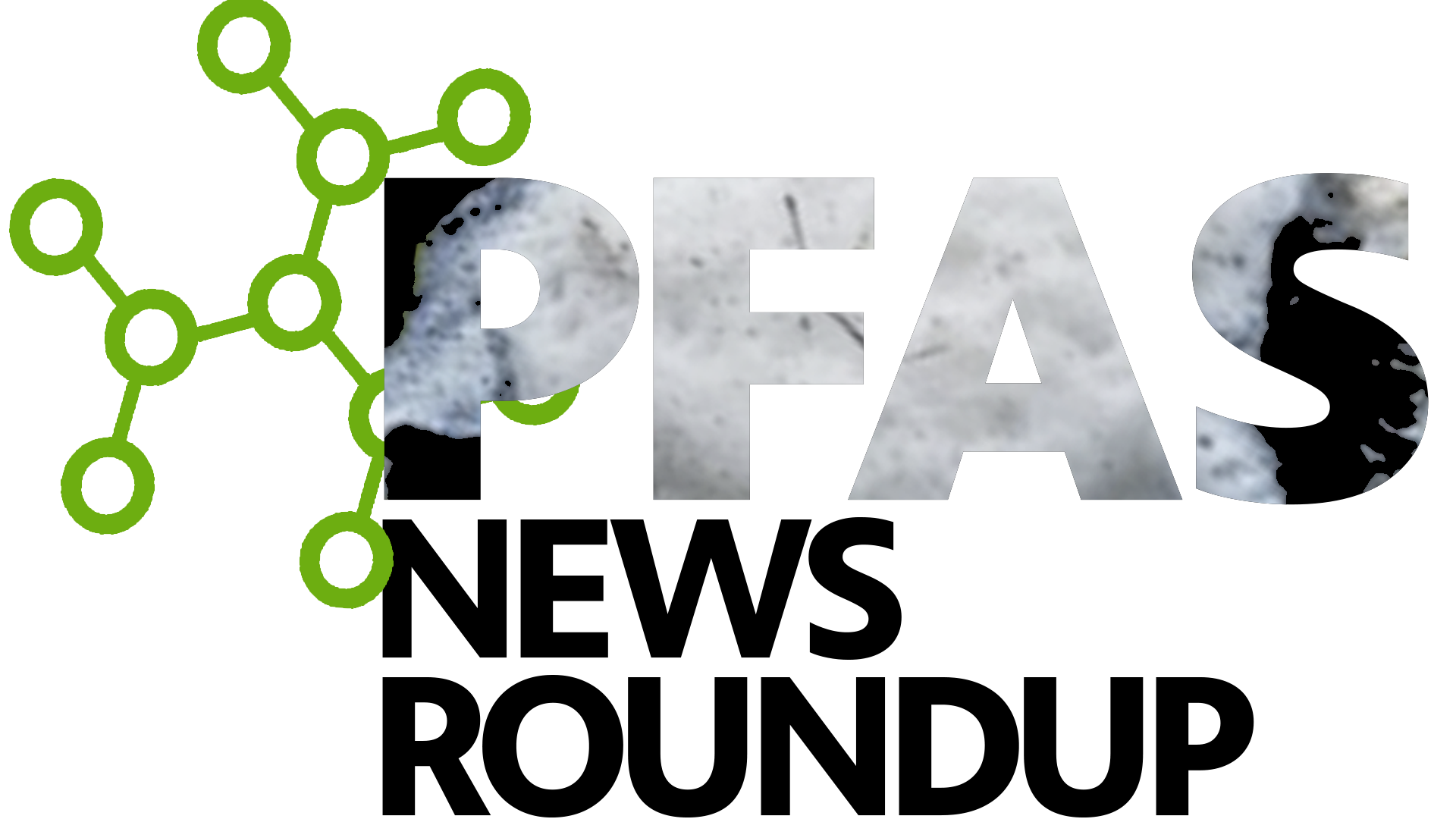 PFAS, short for per- and polyfluoroalkyl substances, are a group of widespread man-made chemicals that don't break down in the environment or the human body and have been flagged as a major contaminant in sources of water across the country.
Keep up with PFAS-related developments in the Great Lakes area.
Click on the headline to read the full story:
Indiana
Not just firefighters: Experts say other workers likely exposed to PFAS in gear, uniforms and beyond — Indiana Public Media
Indiana has two new laws that aim to highlight and begin addressing the risks firefighters face from wearing gear that contains PFAS. Experts say those chemicals likely increase the risk of cancer and other health issues. Those experts also say the risk goes beyond just firefighters.
Michigan
Ottawa Co. addresses safety gap with PFAS-free firefighting foam — WOODTV.com
Ottawa County is taking steps to be better prepared for disasters. The Ottawa County Board of Commissioners recently approved $150,000 to make sure fire departments have what they need to fight a chemical fire.
Elevated levels of PFAS found at Wayland recycling facility — WOODTV.com
MPART believes the PFAS contamination stems from the site's history as a waste oil treatment and recycling facility.
Lawmakers plan to address PFAS in products, support for impacted communities and more — Michigan Advance
A group of lawmakers and advocates gathered in Lansing to announce the anticipated rollout of a large set of bills targeting PFAS chemicals which have long plagued Michigan's drinking water, soil and air. The Michigan PFAS Action Response Team has so far identified more than 230 sites in the state with PFAS contamination.
PFAS contamination and the scourge of cancer in Odawa nation — The Real News Network
PFAS 'forever chemicals' have been dumped across Michigan, and the effects of contamination on local water are devastating Indigenous and rural communities.
Lawmakers, community members call for action on PFAS — Michigan Radio
Michiganders demand action on cancer-causing PFAS chemicals — WILX
Lawmakers, community members call for action on PFAS — WKAR
People affected by PFAS contamination are pushing Michigan lawmakers for more action. But it could be weeks until legislation is introduced.
The Catch: National PFAS limits — Great Lakes Now
Take a look at proposed nationwide standards on PFAS from the U.S. Environmental Protection Agency.
Easier way to test for PFAS could help detect dangerous levels earlier — MSU Today
MSU doctor develops home test for PFAS in blood — Michigan Radio
Improved self-collected PFAS blood tests developed for people in contaminated communities. A Michigan State University scientist has developed a way to do a PFAS blood test at home.
State reaches settlement with corporation over PFAS use — KARE 11
The MPCA announced the state reached a natural resources damages settlement with Douglas Corporation for $1.375 million over its use of PFAS.
Minnesota
Minnesota poised to ban non-essential uses of PFAS, or 'forever chemicals' — PBS
Minnesota is on the verge of banning non-essential uses of "forever chemicals." And lawmakers say they are naming the legislation after a woman who spent the last months of her life campaigning for restrictions that will be some of the toughest in the country.
'So many unknowns.' Minnesota will study PFAS in agricultural pesticides ahead of a near … — MinnPost
The possibility of pesticides spreading PFAS across Minnesota and permeating soil, water and food has captured the attention of DFLers who control the state Legislature. And it's behind a new effort to regulate the products.
Minnesota House approves environment package that includes ban on "forever chemicals" PFAS — CBS News
The Minnesota House approved a ban on so-called "forever chemicals" PFAS in consumer products.
Wisconsin
Wisconsin DNR updates on Ditch B, deep wells and PFAS progress in Marinette — The EagleHerald
The Wisconsin Department of Natural Resources hosted its 19th listening session to update the community on PFAS progress in the Marinette area and field community questions.
Madison Air Force base the first to eliminate PFAS from plane hangars — Milwaukee Journal Sentinel
Truax Field in Madison has become the first U.S. Air Force installation to totally eliminate all firefighting foam with PFAS from its hangars. Its firefighting systems use water now.
Wisconsin Republicans introduce bill to help communities hit with PFAS — Marshfield News Herald
Wisconsin Republicans introduce bill to help communities hit with PFAS — Milwaukee Journal Sentinel
Wisconsin Republicans propose spending $125 million to combat PFAS pollution — CBS News
Republicans announce bill to help communities cope with PFAS contaminations. The influx of money to deal with PFAS pollution comes as Democratic Gov. Tony Evers made it a priority in his budget.
National
Many soft contact lenses in US made up of PFAS, research suggests — The Guardian
Testing of 18 popular kinds of contact lenses found extremely high levels of organic fluorine, a marker of PFAS. Chinese researchers in 2020 linked high PFAS exposure to several eye diseases.
PFAS Costing Society $17.5 Trillion A Year — DCReport
The societal cost of PFAS – also known as "forever chemicals" – exceeds $17 trillion across the global economy, according to a forthcoming report from a Sweden-based NGO.
Communities of color disproportionately exposed to PFAS pollution in drinking water — Harvard T.H. Chan School of Public Health – Harvard University
People who live in communities with higher proportions of Black and Hispanic/Latino residents are more likely to be exposed to harmful levels of PFAS in their water supplies than people living in other communities, according to a new study by researchers at Harvard T.H. Chan School of Public Health.
All The Stuff in Your Home That Might Contain PFAS 'Forever Chemicals' — TIME
If you put on a pair of soft contact lenses this morning you took a greater risk than you might realize. Soft lenses seem very eye-friendly; they're smooth, comfortable, allow oxygen to reach the eye and, if they're disposable, they don't give bacteria any time to grow. What's not to like? Well, one very important thing, actually.
---
Catch more news at Great Lakes Now: 
PFAS News Roundup: The Nation's first "PFAS Annihilator" is now being used in Michigan
PFAS News Roundup: West Michigan is showing PFAS levels higher than the national average