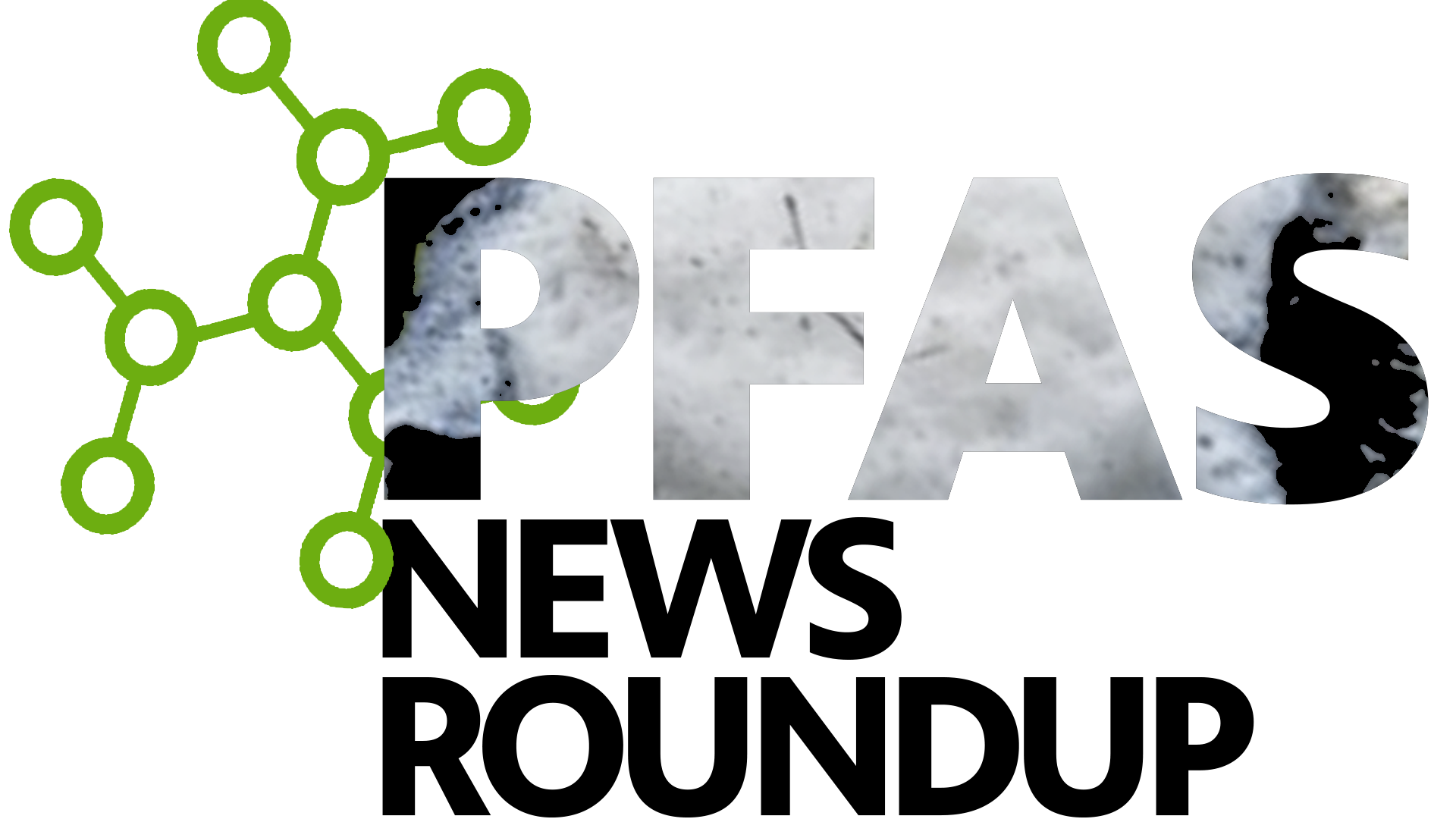 Keep up with PFAS-related developments in the Great Lakes area with Great Lakes Now's biweekly headline roundup.
Click on the headline to read the full story:
Illinois
Home Water Quality Testing Kits For Lead, Copper And PFAS To Debut In Chicago — Forbes
The National Science Foundation is backing a pilot study by Northwestern University to develop and distribute water quality testing kits to Chicago-area residents. Other big cities could be next.
Michigan
Statewide project will test MI residents for PFAS, lead — WOODTV.com
The Michigan Department of Health and Human Services is seeking people to join a statewide chemical monitoring project.
Haring Township to expand water system due to PFAS concerns — UpNorthLive.com
Haring Township is starting the process of expanding its water system to those who have wells contaminated with PFAS.
After study finds PFAS in 45% of American water samples, Michigan officials consider next steps — Michigan Advance
A July study from researchers at the U.S. Geological Survey found that roughly 45% of water samples contain at least one form of PFAS which can have detrimental effects on the health of people exposed to them.
PFAS-destroying technology operational in West Michigan — WZZM13.com
Those behind the first operational PFAS Annihilator, stationed at a water treatment plant in Wyoming, say it effectively destroys the toxic chemicals.
PFAS-destroying technology operational in West Michigan — YouTube
PFAS toxins have plagued communities in West Michigan for years, as the substances have seeped from waste into local water supplies.NMU examines hemp's role in PFAS cleanup efforts — Upper Michigan's Source
Dr. Lesley Putman poured sludge containing PFAS on hemp plants as part of a study at NMU.
Minnesota
Citing PFAS contamination, state updates fish consumption advisory for Mississippi River … — Pioneer Press
Citing new evidence of contamination from "forever chemicals," the Minnesota Department of Health is recommending that certain individuals avoid consuming fish caught in an east metro stretch of the Mississippi River and in a Dakota County lake.
Ohio
Clermont County village files lawsuit over 'forever chemicals' found in drinking water — WSYX
The village of New Richmond is accusing 3M and other companies of knowingly polluting its drinking water with PFAS.
Ontario
New study raises alarm about 'forever chemicals' in remote populations — University of Winnipeg News
UWinnipeg's Dr. Jean-Pierre Desforges, assistant professor in ecotoxicology and wildlife stress, has contributed to a study showing that an estimated 92% of residents in Ittoqqortoormiit, Greenland, have dangerous levels of PFAS in their body.
Wisconsin
Wisconsin Attorney General: DuPont PFAS Settlement Not Enough — Seehafer News
Wisconsin's Attorney General, Josh Kaul, has once again declined a proposed settlement related to PFAS contamination.4% of Tested Water Systems In Wisconsin Exceed EPA's Proposed PFAS Limits — Urban Milwaukee
The Wisconsin Department of Natural Resources says roughly 800 public water systems tested are meeting the state's drinking water standards for PFAS. Even so, environmental advocates caution that 4 percent of those water supplies had levels of the so-called forever chemicals that go beyond the Environmental Protection Agency's proposed drinking water standards.
National
Could the world go PFAS-free? Proposal to ban 'forever chemicals' fuels debate — Nature
The European Chemicals Agency in Helsinki published a proposal that could lead to the world's largest-ever clampdown on chemicals production. The plan, put forward by environmental agencies in five countries — Denmark, Germany, the Netherlands, Norway and Sweden — would heavily restrict the manufacture of more than 12,000 substances, collectively known as forever chemicals.
Chemical companies' PFAS payouts are huge – but the problem is even bigger — The Guardian
When the chemical giant 3M agreed in early June to pay up to $12.5bn to settle a lawsuit over PFAS contamination in water systems across the nation, it was hailed by attorneys as a significant win for the public. "While over a billion dollars is real money, it is a virtual drop in the bucket of potential utility costs to monitor, remove and dispose of these contaminants in accordance with anticipated federal regulations," the American Municipal Water Association trade group said in a statement.
Dangerous Forever Chemicals Detected In Almost 50% Of US Water Supply, Study Reveals — Yahoo Finance
Nearly half of tap water samples in the United States contain harmful forever chemicals that are commonly found in household items like cleaning supplies and pizza boxes, according to a recent study conducted by the U.S. Geological Survey.
Map: Does your drinking water contain 'forever chemicals'? — WREG.com
If you're wondering whether or not your tap water might contain PFAS, the nonprofit Environmental Working Group created an interactive map using official records and data from public drinking water systems to show where forever chemicals were found to be above and below the advised maximum concentration level.
Back-to-school: Avoid PFAS in your kids' backpack — Environmental Health News
Thirteen popular children's backpacks have detectable levels of organic fluorine, an indicator of the group of chemicals known as PFAS.7 tips for covering stories about PFAS in drinking water — The Journalist's Resource
To help inform news coverage of PFAS, we enlisted advice from several researchers and journalists.
Dangerous PFAS chemicals add to Mississippi's water woes — Mississippi Public Broadcasting
Crystal and Tim Dotson were spooked after watching "The Devil We Know," a documentary about how PFAS contaminated public soils and streams for decades. Curious to know if  PFAS were affecting them, the Dotson decided to have their water tested. As they discovered, their water contained PFAs at levels much higher than what public health experts consider safe.
---
Catch more news at Great Lakes Now:
Energy News Roundup: Minnesota leading in clean energy, coal plant closing in Michigan
Energy News Roundup: Illinois house passes ethics bill, EPA rule in Indiana