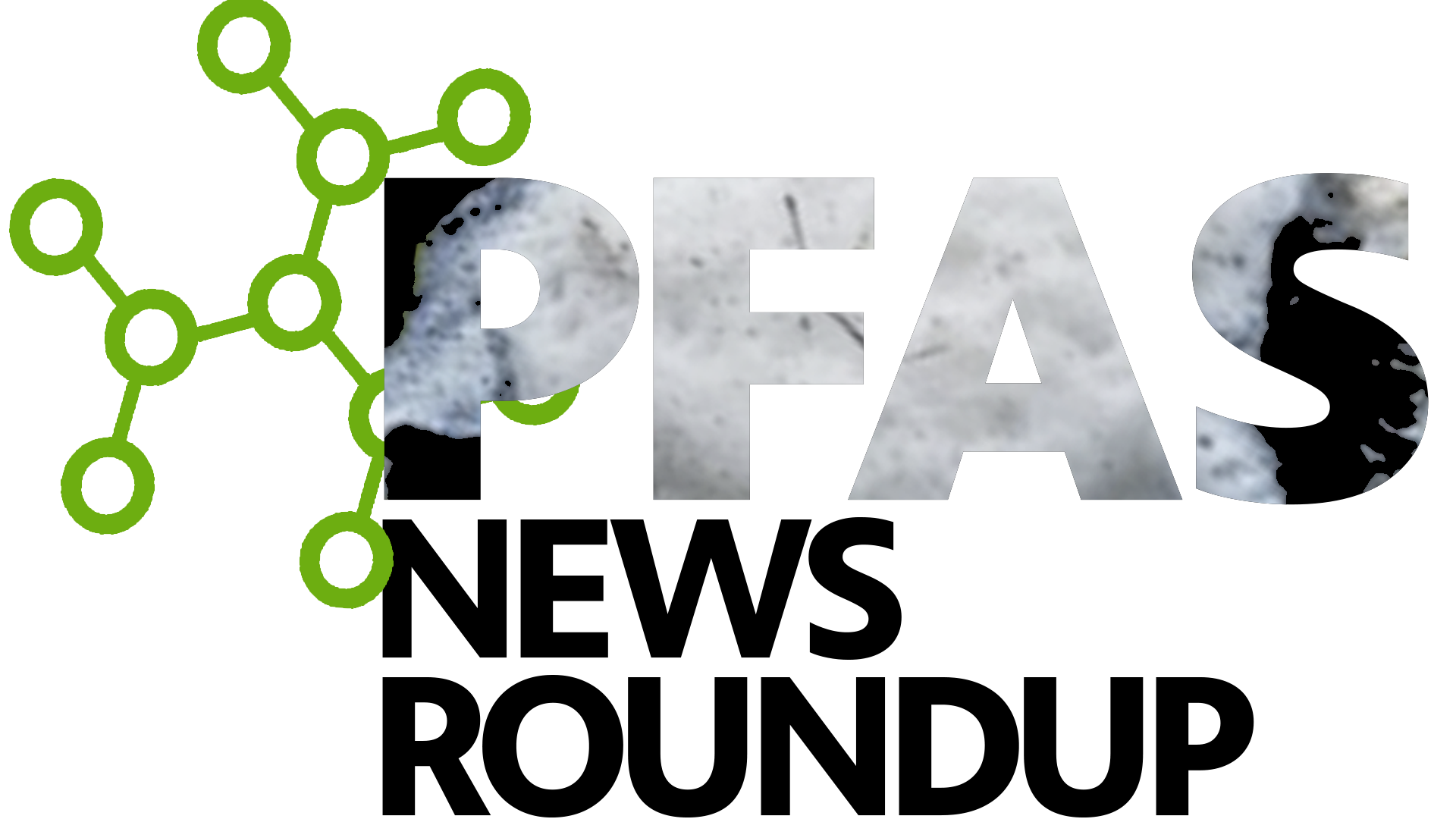 Keep up with PFAS-related developments in the Great Lakes area with Great Lakes Now's biweekly headline roundup.
Click on the headline to read the full story:
Indiana
What to do if there are PFAS in your Indiana drinking water — Louisville Public Media
So far, Indiana Department of Emergency Management has found unhealthy levels of PFAS in 19 drinking water utilities. Some listeners who get their water from these utilities wanted to know how they can protect themselves and their families.
Michigan
Township rejects amendment due to PFAS concern — Tri-County Times
The Fenton Township Board of Trustees voted to rescind a resolution pertaining to the Genesee County Solid Waste Management Plan Amendment after a request from the drain commissioner because it does not contain a long-term solution to manage PFOS/PFOA.
State of Michigan sues Gerald R. Ford Airport Authority for PFAS pollution — Michigan Radio
The Michigan Attorney General's office sued the Grand Rapids airport authority on behalf of EGLE over a dispute on responsibility for PFAS. Since the site began as an airport in the 1960s until the mid-1990s, a firefighting foam that contained PFAS was used.
PFAS Foam on Lakes and Streams — Michigan.gov
The Michigan Department of Health and Human Services reminds Michigan residents and visitors to avoid foam on Michigan waterbodies such as lakes, rivers and streams.
'It comes in. It does not leave. We annihilate it' — FOX 17
The PFAS crisis has plagued West Michigan for years. According to Michigan's Department of Environment, Great Lakes, and Energy, 1.5 million residents have been impacted by the forever chemical that contaminated drinking water in thousands of sites. However, a new partnership now says that they believe their PFAS Annihilator unit may be the solution to the crisis.
High levels of PFAS found in Kent County — FOX 17
The Michigan Department of Environment, Great Lakes, and Energy is actively investigating a new PFAS site in West Michigan. EGLE is currently focusing its efforts on Courtland Township, but at this time, state officials have not pinpointed the source of the contamination.
Crews start work to cap House Street PFAS dump — WOODTV.com
Six years after PFAS was discovered in wells around the old Wolverine Worldwide House Street dump, crews this week started showing up with heavy equipment to finally start capping the carcinogen.
Minnesota
Minnesota Statute Takes a Robust Approach to PFAS Regulation, Including Reporting … — JD Supra
Minnesota's Governor signed into law a sweeping set of statutory provisions concerning the handling and sale of PFAS-containing products within Minnesota.
PFAS and Agriculture in Minnesota — Minnesota Department of Agriculture
There are significant concerns about how the use of PFAS-containing products can contaminate the environment and affect human and animal health. Research efforts to address these concerns are underway, both nationally and within Minnesota.
Ohio
State studying how PFAS is getting into local water bodies — Dayton Daily News
The Miami Valley is serving as a starting point for a state-led study of the origins of PFAS in Ohio's water bodies, according to Ohio Environmental Protection Agency officials who say work is already underway.
Study finds PFAS in area private wells but most well owners on their own — Dayton Daily News
As state and local officials steer millions of dollars into addressing toxic "forever" chemicals in public water supplies, an untold number of homes on private wells are using water from the same contaminated source with little to no help in detecting or addressing the problem. Testing for PFAS is expensive, costing on average between $600 and $1,000.
Can we get rid of 'forever chemicals'? Ohio scientists research PFAS destruction — The Statehouse News Bureau
The water you drink goes through a lot before it comes out of your faucet. PFAS have been found in more than 50 drinking water systems across the state. New research hopes to help Ohio communities address the problem.
Wisconsin
Wis. to better understand scope of PFAS contamination in drinking water by 2024 — WSAW
By the end of the year, most — if not all — public water systems in Wisconsin will have results showing whether their drinking water supplies are contaminated by PFAS compounds. After the state set a standard for two compounds in 2022, public water systems, of which there are about 2,000, were required to test for the contaminants.
National
Firefighters Fear the Toxic Chemicals in Their Gear Could Be Causing Cancer — Time
Firefighters around the country are concerned that gear laced with PFAS could be one reason for cancer among their ranks. The International Association of Fire Fighters says that cancer has replaced heart disease as the biggest cause of line-of duty deaths. Firefighters have been shown to be at higher risk than the general population of getting several types of cancer.
East Selah residents with contaminated water ask about filter systems, property values and livestock — Yakima Herald
Now that whole-house water filter systems are being installed, East Selah residents are turning their attention to more complex and long-term issues caused by groundwater contamination from the nearby Yakima Training Center.
2 ways of knowing if there are PFAS in your drinking water  — Popular Science
If forever chemicals made it into your water supply, a filtration system can help remove them.
The Water Council's fall Tech Challenge seeks solutions for PFAS, pressurized pipes — WaterWorld Magazine
The Water Council announced that it has opened its fall Tech Challenge, where participants compete to solve water sector challenges for a prize of up to $10,000 and a chance for company partnerships.
Burgers and fries with a side of PFAS — Environmental Health News
OK, let's start with the bad news: a new report found evidence of PFAS chemicals in food packaging including a McDonald's filet-o-fish carton, a Starbucks' sandwich wrapper and a KFC bucket of fried chicken. That's not good. But many of these fast-food and fast-casual restaurants have announced plans to ban the "forever chemicals" and for some — Taco Bell, Wendy's, Sweetgreen and others — it seems to be working.
3M Offers $12.5 Billion Revised PFAS Chemical Settlement — Medtruth
3M Co. has reached a revised multibillion-dollar PFAS settlement that includes an unconventional provision aimed at reducing future liabilities for both itself and water utility companies.
---
Catch more news at Great Lakes Now: 
PFAS News Roundup: Impact of PFAS on farming, proposed cuts to the EPA
PFAS News Roundup: PFAS likely present in all major water supplies, Court rules against restrictions on PFAS in Michigan