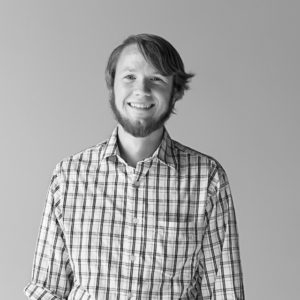 Love staring at a map and discovering something interesting? Then "Mapping the Great Lakes" is for you. It's a monthly Great Lakes Now feature created by Alex B. Hill, a self-described "data nerd and anthropologist" who combines cartography, data, and analytics with storytelling and human experience. He's the founder of DETROITography and authored "Detroit in 50 Maps," a book published in 2021. Find all his Great Lakes Now work HERE.
---
What really makes a region?
Is it geographic boundaries, interdependent economics, cultural connectivity or a general shared sense of place?
I wanted to explore this with a map and settled on one dimension: businesses and organizations that use "Great Lakes" in their names.
From the Dossin Great Lakes Museum in Detroit, Michigan, to Great Lakes Brewing in Cleveland, Ohio, or even Great Lakes Supply Company in Milwaukee, Wisconsin, there are hundreds of businesses, organizations and other institutions capitalizing on the regional asset that is our shared "Great Lakes" identity.
I searched through the database of place names from various sources, including Google, Safegraph, and GeoNames (sorry, no Canadian data was available). The data on places using "Great Lakes" in their name shows some clear densities of Great Lakes places with a focus on Michigan.
As a peninsula surrounded by four of the five Great Lakes, it's no surprise that Michiganders relate to the regional term. Chicago, Cleveland, and Milwaukee all have strong use of "Great Lakes" in place names, but nowhere has such widespread use along the coasts and across the whole state as Michigan.
Another observation I had was that while "Rust Belt" is often used to describe our region, that moniker didn't come up in chosen names. Posing the question to friends and colleagues — "What is our region called?" — most people associated with the "Midwest" before "Great Lakes region." However, "Great Lakes" was certainly preferred to Rust Belt in my circle.
Still, places across the region haven't named themselves for the "Midwest" or really any other regional moniker except "Great Lakes." Our incredible lakes seem to capture the imagination and interest in a way that other terms just can't.
Do you have a favorite Great Lakes named place or business? Share it with us: GreatLakesNow@dptv.org
---
Catch more news at Great Lakes Now:
Mapping the Great Lakes: Find the wind turbine clusters around the region
Mapping the Great Lakes: Find out if Lake Huron water ends up in your faucet
Mapping the Great Lakes: Defining the region … with three maps
Bugs, Shorter Winters, Climate: Great Lakes vineyards face changing circumstances
Walleye Windfall: Lake Erie bait and tackle is big small business
---
Featured image: In this "Mapping the Great Lakes" feature, author Alex Hill mapped the density of businesses using "Great Lakes" in their names.