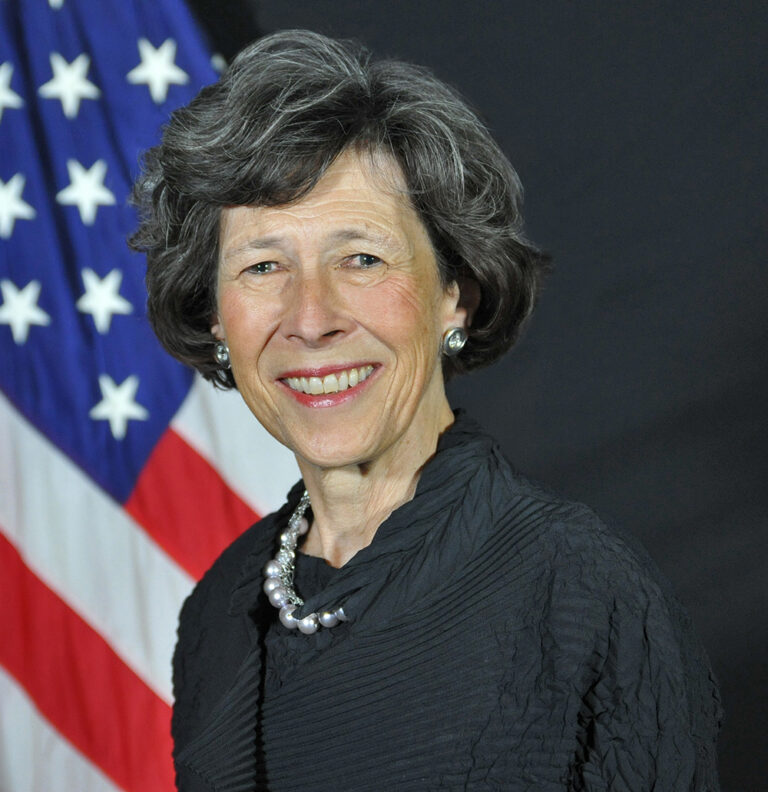 Conservation action for Debra Shore started with the driveway at her suburban Chicago home.
It was asphalt, and she wanted to replace it with gravel to absorb the rain and keep pollutants out of the stormwater drains. But her town administration said no to the permit, though it eventually yielded.
That sparked Shore's interest in water and conservation issues, which eventually led her to become a commissioner for Chicago's sprawling Metropolitan Water Reclamation District. There, she was best known for moving the agency beyond bureaucratic inertia on the environment to take more progressive stances.
Today, Shore is the U.S. EPA's newly minted administrator for the Great Lakes region based in Chicago, reporting to Administrator Michael Regan in Washington.
Region 5, as the office is known, is responsible for all the Great Lakes states except New York and Pennsylvania. It houses the Great Lakes National Program Office which manages the multi-billion dollar Great Lakes Restoration Initiative and the Great Lakes Water Quality Agreement with Canada.
It was Region 5 that was directly involved with Michigan's Department of Environmental Quality in the Flint water crisis. The administrator at the time resigned under pressure for her handling of the crisis. A citizen suit against the EPA is still pending in federal court. The agency sought to have it dismissed, but a judge denied the request.
Great Lakes Now's Gary Wilson recently spoke with Shore. She shared thoughts on the Benton Harbor water crisis, her views on next steps to deal with Lake Erie's long-standing algae bloom problems and the billion-dollar windfall the region will receive from the infrastructure bill.
Shore also provided a message to Great Lakes residents on the region's good fortune and responsibility for the lakes.
The interview was recorded, transcribed and edited for length and clarity.
---
Great Lakes Now: The Benton Harbor drinking water crisis is Michigan's second in six years. A judge just finalized a Flint citizen lawsuit against Michigan, and a federal lawsuit against U.S. EPA is pending. Benton Harbor citizens recently filed a suit against Gov. Gretchen Whitmer and other state officials. What can you do to reverse this pattern of failure followed by years of litigation in Michigan?
Debra Shore: Region 5 is taking action and has taken action with respect to Benton Harbor in several important ways. We will continue to partner and collaborate with the state and each of the states in Region 5 to try to improve the lives of people throughout and certainly that involves water quality, air quality and contaminated places.
It's important to note that more of these lead issues will come to light as Michigan took important and progressive action after Flint to tighten its Lead and Copper Rule. And by establishing newer levels because no level is a good one, more communities are showing elevated levels, and that requires an immediate and bold response. In a way it shows that things are working to try to address issues in communities around the state.
In the case of Benton Harbor, Region 5 issued its order that allowed it to begin a filter study to demonstrate the efficacy of filters in removing lead. They've already collected samples from 21 locations and another 64 are in the queue. They hope to have 100 done by Thanksgiving and up to 300 by the end of the year.
We are also bringing onboard a compliance adviser to work with the utility in Benton Harbor to determine the protocols and processes, and provide guidance as to how to bring it into compliance. We're also doing a number of other things in partnership and collaboration with EGLE.
GLN: Part of the issue as I've heard from people is that if the activist groups had not requested the EPA's emergency intervention, these things wouldn't be happening.
DS: I'm in the beginning of week four on the job, and a lot of this was in motion before I was put into the post and assumed this role, so I can't really speak to that.
GLN: The Great Lakes Restoration Initiative has spent over $100 million since 2010 trying to reduce nutrient runoff to Lake Erie from farms. In March, the Alliance for the Great Lakes' Joel Brammeier told Great Lakes Now that he no longer supports that specific expenditure and called for regulation of farming operations. Is it time to step up regulatory action to protect Lake Erie?
DS: Certainly each state has an approach that they're working on. I was in discussions with our division of water early this week and it's working with Indiana and Ohio and Michigan on some of this.
I would like to see us doing more research. There are some worthy projects to reduce nutrient runoff from farm fields. Some of this has been delayed by the pandemic, but we can resume now and, with the increase in funding as additional supplemental funding to GLRI, I certainly would like to see us ramp up a variety of techniques and approaches and see what works to try to reduce the loading from a variety of sources.
We're also going to look at what's flowing into the publicly owned treatment works in Ohio. Some of them can optimize their operations and do some pre-treatment with a number of industries that are in their areas to try to reduce that loading as well.
GLN: President Biden has made environmental justice a top priority, and he's not the first president to do so. But EJ problems are rooted in decades of disinvestment and are not easily remedied. In your role, what can you do to tackle issues in cities like Detroit and Chicago? Expectations are high based on President Biden's commitment.
DS: They certainly are, and we're so pleased to say that Congress passed and just yesterday President Biden signed the bipartisan infrastructure bill into law.
This is a game changer. It is the single largest investment in water and wastewater infrastructure that we've seen. They will be delivering to places like Detroit and to cities and communities throughout Region 5 and the Tribal Nations that are part of our region. There will be an array of resources both in cleaning up Superfund sites, in air and water, to increase the funds through the state revolving loan funds. Some of that funding will be grants, not just loans. I understand that early next week from headquarters of EPA, a letter will be going to all of the governors indicating what some of those resources may be.
GLN: The infrastructure bill provides for a $1 billion windfall for Great Lakes restoration. There is no shortage of groups and members of Congress with projects waiting for the funding to arrive. How can your office make sure the spending is properly prioritized?
DS: I can tell you that the director of our Great Lakes National Program Office indicated that a significant portion of that increase will be dedicated to continuing work and accelerating clean up on the Areas of Concern in the Great Lakes, in particular cleaning up the contaminated sediment in these Areas of Concern.
This is a significant resource that will help us ramp up work, and we hope to delist quite a few of the sites. Many of the sites are in or near underserved and overburdened communities. When these sites are taken off the AOC list, it is a significant step toward resuming economic development and restoring environmental health to these communities.
GLN: What message would you like to share with the residents of the Great Lakes region concerning drinking water, recreating in the lakes and all the things that make this region interesting and challenging at the same time?
DS: That's a great question. Those of us who have access to Great Lakes water for drinking, industry and recreation are enormously fortunate. With that good fortune comes responsibility.
We have an obligation to demonstrate that we recognize the precious freshwater that we have access to and can show that we can be caring stewards and not wasteful. Unlike fossil fuels, there are no substitutes for freshwater, so we have a sacred obligation to show that we understand, embrace, celebrate and enjoy and are good stewards of this resource.
---
Catch more news on Great Lakes Now:
Biden appoints Debra Shore to lead EPA Midwestern office
Great Lakes groups hope EPA regional administrator revitalizes infrastructure, morale
Senate confirms Fudge to lead housing agency, Regan for EPA
---
Featured image: Debra Shore, U.S. EPA Region 5 Administrator (Photo Credit: U.S. EPA)