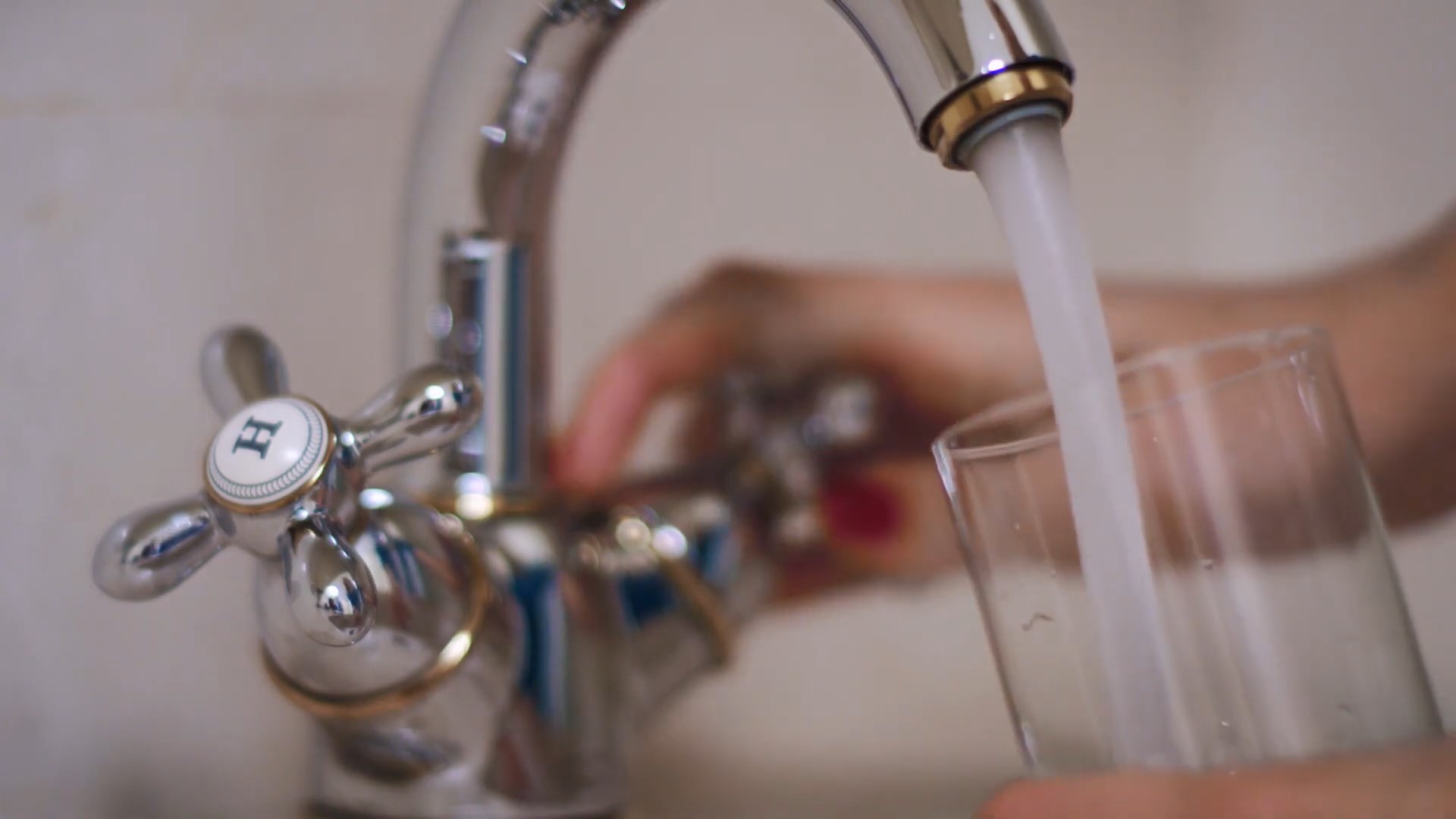 From lead pipes to PFAS, drinking water contamination is a major issue plaguing cities and towns all around the Great Lakes. Cleaning up contaminants and providing safe water to everyone is an ongoing public health struggle.
Keep up with drinking water-related developments in the Great Lakes area.
Click on the headline to read the full-story:
Indiana: 
Citizens of Vanderburgh County have been placed on a boil advisory due to a water main break that occurred this Wednesday, November 3. German Township Water District officials state that contamination is highly unlikely, but boiling water prior to use is still the safest way to avoid any risk.  
After the U.S Steel's Portage, Ind., plant released contaminants into Lake Michigan twice over the span of just two weeks, Mayor Lori Lightfoot and her Administration are now cracking down on industries located near Lake Michigan to protect the area's drinking water source. While the company notified the city about the second oil spill, it failed to contact anyone regarding its earlier iron discharge. Both of these issues are still currently being investigated.  
Illinois: 
The Environmental Protection Agency (EPA) is loaning $20 million to Evanston, which will help cover climate-resilient drinking water costs. This project funds the replacement of the city's oldest raw water intake located in Lake Michigan. This loan will cover roughly half of the costs for this task, and Evanston is currently looking for a source that can help finance the remaining charges.  
Recently, the City of Decatur was reported to be placed under a drinking water boil order. However, they took to their Facebook to clear up this rumor, stating that they are not under a boil order and that these claims are untrue.  
Senator Tammy Duckworth and Dick Durbin set aside $5,228,000 in federal loans and grants to aid rural communities in modernizing drinking water and wastewater infrastructure. The article goes on to list the communities that will receive loans and grants through this program.  
Last Friday, U.S. Senator Tammy Duckworth met with the U.S. Environmental Protection Agency (EPA) to go over and review her environmental goals. In addition, they talked about making sure that the Senator's environmental justice acts are all included in the Build Back Better budget and Bipartisan Infrastructure Deal. She also mentioned her Drinking Water and Wastewater Infrastructure Act and environmental actions throughout the Midwest region.   
Michigan: 
Recently, Governor Gretchen Whitmer signed a directive to better Michigan's water laws, which can help prevent future crises from occurring. This plan contains six parts, which entails officials to carefully monitor drinking water and protect supplies from any contaminants. It also requires an inventory of all the lead water pipes in the state. The entire review must be conducted by the end of 2022.  
The Environmental Protection Agency (EPA) recently placed an enforcement order on Benton Harbor, which is currently instructing the city on the means by which it can restore its water quality. Because of the high lead levels in the town's water, the State of Michigan is also providing residents with free bottled water.  
Minnesota:  
Experts from Minnesota have noted that the state is already facing the effects of climate change. In fact, Minnesota was warmed by three degrees over the past 125 years, and annual precipitation rates have gone up by 3.4 inches.  
The city of Henderson has experienced a reddish-brown tint to their drinking water for years, due to the abundance of iron. According to Mayor Keith Swenson, the city council is working on fixing the issue entirely. Now, while this drinking water is not unsafe, it can stain clothing and dishes. Potential solutions include a water treatment project costing roughly $5.5 million. Another option is offering filtration systems in each home.  
New York: 
New York City has an efficient method of reducing lead exposure in children—replacing water fountains containing these chemicals in local schools. Beginning in 2016, the program called for the removal of water fixtures with high lead levels, the removal of fixtures over five years of age, and the flushing of certain pipes after school breaks. According to the Environmental Protection Agency (EPA), even low levels of exposure to lead can cause cognitive issues.  
Ohio:  
Most of Ohio's well water naturally contains iron, which can cause clothing and fixture staining as well as a foul taste in water. To prevent iron from growing back and maintaining clean water sources, chlorinating wells every couple months is essential.  
Governor Mike DeWIne recently announced a $93 million fund that will help 54 water projects across the state. With this funding, new water systems will be built, water lines will be replaced, new wells will be installed, and sewer systems will be repaired. The article lists the various communities impacted by thus funding.  
Ontario: 
On October 26, a drinking water advisory was issued to Chapleau. Officials stated that even boiling the water could be a risky measure, and it is safer to use bottled water for the time being. One theory is that a drop in water pressure caused the contamination of the town's water supply.  
Wisconsin: 
Both state and local officials are working to make sure that residents Eau Claire have access to clean drinking water. In February, a number of PFAs were discovered in the city's water, causing almost half of the city's water-supplying wells to shut down. A similar issue occurred in La Crosse, where both PFAs and nitrates were found in the drinking water. According to The American Society of Civil Engineers, $8.6 billion will be needed to address these water infrastructure deficiencies within the next two decades.  
The City of Racine recently received a $1.6 million grant as a result of the Safe Drinking Water Loans program. With this funding, roughly 400 lead pipes will be removed and replaced, which could take 25 years to accomplish. The issue of lead poisoning has plagued Wisconsin residents for years, and testing has revealed extremely high lead levels in the blood streams of Wisconsin children. And, even low amounts of exposure can lead to learning disabilities and other negative outcomes.  
National: 
A recent report has revealed that, over the past two years, water utilities and regulators in the United States have identified 56 new pollutants in drinking water. These chemicals have been linked to numerous conditions, including cancer, reproductive disruptions, liver disease, etc. The technology utilized to conduct this study allows individual towns to be analyzed. For instance, Alton had 24 contaminants, while Glen Carbon found 21 pollutants. Jacksonville discovered 27 chemicals. This finding has prompted certain states to tighten their regulations on contaminants in drinking water.  
A new database created by the Environmental Working Group shows the specific contaminants found in topwater in different regions. For instance, In Minnesota, there are 97 contaminants located in the tap water. The link to the database is located at the bottom of the article.  
According to the Ohio Environmental Protection Agency, the Hamilton to New Baltimore Groundwater Consortium, the U.S. Geological Survey and the Miami Conservancy District, there are increased levels of salt in local drinking water sources as compared to 40 years ago. While this water is still safe to drink, its long-term effects may be more concerning. Elevated saline levels could pose health risks to fish and plants, corrode pipelines, and possibly even discharge metals like lead into drinking water as a result of such corrosion. The best method of lowering these saline levels is by adding less salt to roads with less traffic. Roads can also be pre-treated with brine to lower the necessities for salt.  
In January of 2021, The Alliance for the Great Lakes listed five goals for investment programs in the Great Lakes region.  However, it is still unclear as to how these tasks will be accomplished. Some actions that could come from this include $9.5 billion for Great Lakes maintenance, a regional Great lakes Authority, and an initiative to remove lead from pipelines.  
---
Catch more news on Great Lakes Now:
Drinking Water News Roundup: Minnesota's salty water problem, aging infrastructure affects taste, Pennsylvania grants
Drinking Water News Roundup: US Steel spill, lead pipes, First Nations boil water advisories, Ohio wetlands
---
Featured image: Filling glass with water from faucet (Great Lakes Now Episode 1025)