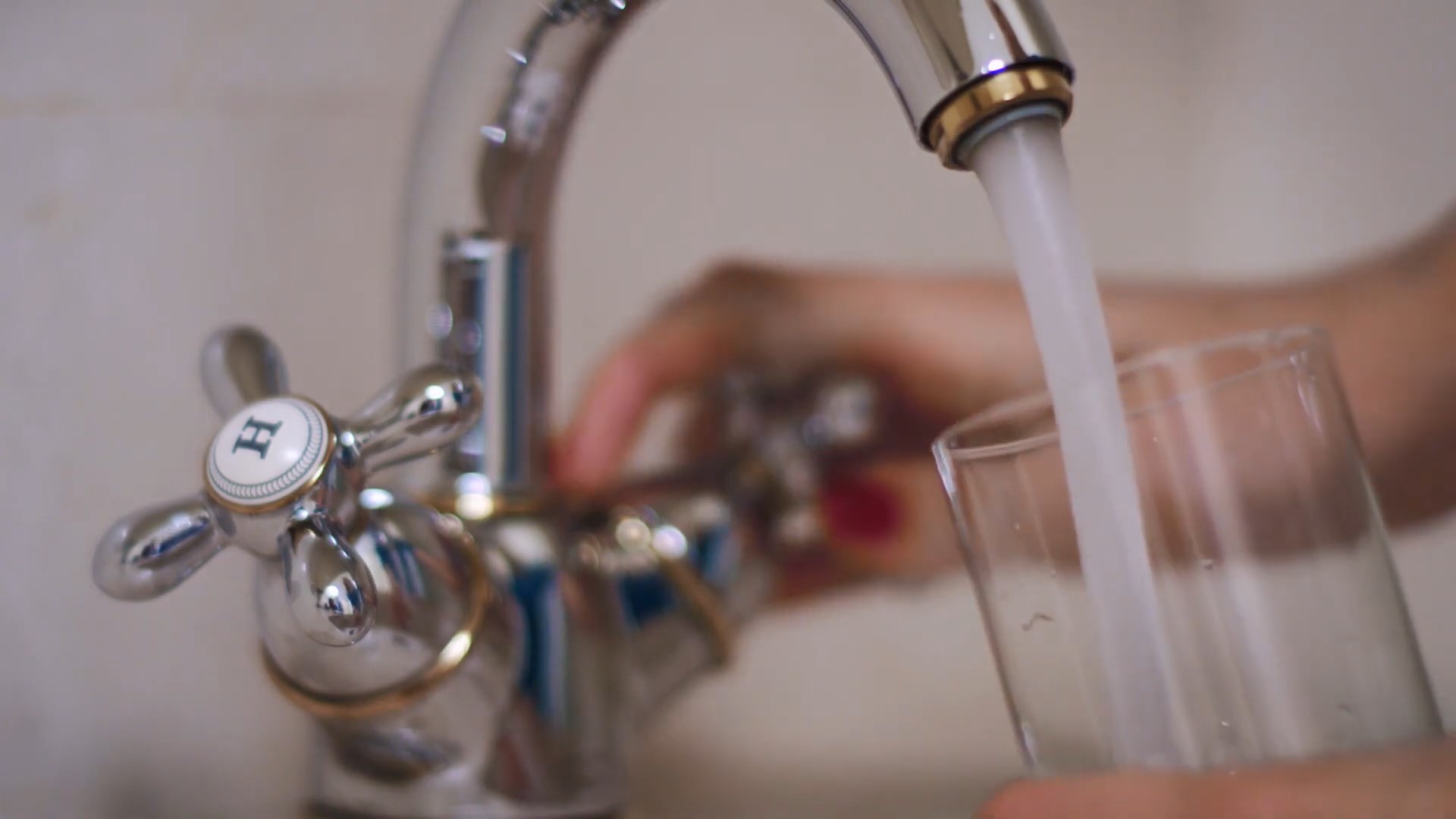 From lead pipes to PFAS, drinking water contamination is a major issue plaguing cities and towns all around the Great Lakes. Cleaning up contaminants and providing safe water to everyone is an ongoing public health struggle.
Keep up with drinking water-related developments in the Great Lakes area.
Click on the headline to read the full-story:
Indiana:
A US Steel Plant recently spilled iron into Lake Michigan, forcing the Indiana Dunes National
Park to shut down all of its beaches. Just three weeks prior, the corporation was placed under a
federal consent decree, meaning it needed to enhance its environmental influence. Studies have
proven that high iron levels in drinking water can cause iron poisoning and ultimately damage
both the brain and the liver.
Fishermen used to eat the fish they caught, but that's before several incidents of chemical discharge from the U.S. Steel Midwest plant that's on the east side of the 5,540-foot canal and is adjacent to the Riverwalk Pavilion and Indiana Dunes National Park.
Iron-contaminated wastewater from the plant leaked into the Lake Michigan tributary on Sunday, closing beaches at the national park and stalling operations at the plant.
The City of Bloomington Utilities has confirmed after additional testing that an increase of algae in Lake Monroe has caused the foul taste or smell in many residents' tap water.
While the department works to eliminate the problem, residents are asked to be patient, as the issue could remain for a little while longer.
The department began receiving complaints last weekend, with residents describing the water as having a musty smell or dirt-like taste even after boiling it.
Illinois:
Nutrient pollution in Illinois rivers is so high up that there's no way the state can reach projected reduction in time.
The Nutrient Loss Reduction Strategy Biennial report comes from the Illinois Environmental Protection Agency and the Illinois Department of Agriculture. It shows that years of work between private and public agencies and millions of tax dollars did not significantly reduce nitrate or phosphorus being pumped into state rivers and, ultimately, the Mississippi River. Trevor Sample with the state's Environmental Protection Agency said the situation is only getting more complicated.
After months of testing, waiting, more testing and more waiting, the village of Glen Carbon finally switched its water source from the city of Edwardsville to Illinois-American Water (IAW) in early June.
Three months later, public works director Scott Slemer said while he and his department expected calls from users about bad odors and taste from their new supplier, they only received "a handful" and that was in June. Slemer confirmed his department has not received any such calls lately.
A boil water order in Plainfield that forced schools to revert to remote learning Monday was lifted after water samples showed no signs of E.coli bacteria.
A letter to parents detailed an ongoing outbreak in Plainfield that forced more than half the District 202 schools to revert to remote learning Monday — but this time, the culprit wasn't COVID-19.
Instead, district schools that are supplied with water from the village of Plainfield had to temporarily close their doors amid an outbreak of E. coli bacteria, which was discovered during routine water sampling last week, according to a news release from the village.
Michigan:
For at least three years, Benton Harbor residents have had high levels of lead in their drinking water. Yet still nothing has been done to fix the problem. The water in Branscumb and his neighbors' homes remains undrinkable today, with levels of lead rivaling those found in Flint, Michigan, seven years ago.
To force action on the issue, 20 environmental and advocacy groups filed a petition earlier this month to the Environmental Protection Agency, or EPA, citing an "imminent and substantial endangerment of public health."
The Michigan Department of Environment, Great Lakes, and Energy on Friday appointed a new clean water public advocate.
Kris Donaldson, a 17-year veteran of the division responsible for adhering to the state's Safe Drinking Water Act, takes on the job as the state grapples with criticism over how it has handled a lead-in-water crisis in Benton Harbor.
Donaldson will replace prior Public Advocate Ninah Sasy, who has switched over to the Michigan Department of Health and Human Services.
For years, residents of this small, struggling city in south-west Michigan had been having similar problems. When Carmela Patton turned on her sink to make coffee, the water came out brown. When Emma Kinnard ran hers, it came out the color of tea and "sizzling like Alka-Seltzer". Rasta Smith said his water looked normal, but had a "horrible" taste and a smell that reminded him of rotting sewage. "It's bad, man," he said. "It's real bad."
Flint's water crisis showed how state-appointed emergency managers could wreak havoc on a city-owned utility, but a University of Michigan researcher says similar types of intervention were also happening in other Michigan cities that came under emergency oversight since 1990.
Six of the 11 cities that have come under state emergency management since that time saw changes to their municipal drinking water systems, the most common being rate increases, water shutoffs for nonpayment, and the privatization of water services or infrastructure, according to the study published Sept. 14 in the journal State and Local Government Review.
Minnesota:
Residents in an Andover neighborhood with well water contaminated by a cancer-causing chemical are hoping to get answers as to what is causing it and what state officials plan to do about it.
The north metro city will host a virtual meeting Thursday with officials from the Minnesota Department of Health and the Minnesota Pollution Control Agency to give an update on the situation after high levels of 1,4-dioxane were found in several private wells in the Red Oaks neighborhood in August.
Ohio:
Supporters say the current regulations are an example of government overreach and the proposal would ease development. Opponents say the change could threaten the Dayton region's drinking water supply and ecosystem.
Ohio House Bill 175 would remove the Ohio Environmental Protection Agency's authority to regulate ephemeral streams. Ephemeral streams have flowing water during and — for a short time — after precipitation such as rain and snow melt. Their beds are located above the water table year-round, and runoff from rainfall is the primary source of water for stream flow.
The bill would put those streams under less stringent storm water regulations. That means developers, for instance, could then build on land with those streams without applying for permits or taking mitigation measures, as required by current law.
A bill that could change the way Ohio regulates wetlands is expected to be voted on by the Ohio House of Representatives on Wednesday.
The action comes as the DeWine administration continues to push for more wetland restoration and expansion as a cornerstone of its three-part H2Ohio program aimed to improve western Lake Erie, the Ohio River, Grand Lake St. Marys, and other waterbodies.
Most of the H2Ohio money so far has gone into western Lake Erie wetland construction and expansion, and into stronger incentives for more efficient farming practices. The other third of it is for replacing lead pipes, especially in low-income neighborhoods.
Ontario:
Three Ontario First Nations voters say that issues like climate change and clean drinking water are top of mind for them in Monday's federal election.
Aleria McKay of Six Nations of the Grand River, 100 kilometres southwest of Toronto, said her top election issues are climate change, Indigenous relations and reconciliation and youth engagement.
"I know that there's a lot of Indigenous people who may be interested in voting, but they're hesitant because of past promises that have been made and not fulfilled," she said.
Residents of a First Nations community in Canada, who were deprived of clean drinking water for nearly a quarter of a century, can now drink from their taps after a water treatment facility became fully operational earlier this week.
Shoal Lake 40, a community on the Manitoba-Ontario border, has been under drinking water advisory since 1997.
On Wednesday, residents celebrated the opening of the community's C$33m (US$26m) water treatment facility.
It was a time of celebration and relief in Shoal Lake 40 First Nation on Wednesday morning, as the community that borders southeastern Manitoba and northwestern Ontario marked the opening of a new water treatment facility and the end of nearly 24 years without clean running water.
But more than 30 other First Nations are still fighting for access to clean drinking water that most Canadians take for granted, including two in northern Manitoba that have been under long-term drinking water advisories for years.
Shamattawa First Nation has been under a drinking water advisory since 2018, while Tataskweyak Cree Nation has been under an advisory since 2017.
Both have water treatment plants, but neither facility can provide clean drinking water.
Wisconsin:
The city of Racine had just under 11,000 lead pipe service lines delivering water to its nearly 80,000 residents in July, when the city announced it had received a $1.6 million grant through the state's Safe Drinking Water Loans program.
The grant represented the removal of approximately 400 lead pipes delivering water to Racine residents.
At that rate, it could take another 25 years to replace all of the lead pipe service lines on private property in the city.
Oneida Nation Councilmember Daniel Guzman believes access to clean and fresh drinking water will continue to become an issue for more communities in the years to come.
So when officials with the Environmental Protection Agency asked if he could help advise about national policy, he jumped at the opportunity.
"I showed interest and got support from the (Oneida) Business Committee," Guzman said. "I definitely want to focus on the protection and restoration of the Great Lakes."
National:
Climate change has caused a recent intensification of storms, which has severely impacted cities
near the Great Lakes. In fact, the land beneath certain homes has been completely decimated.
Not only that, but sewage runoff from these storms can completely contaminate the water supply
if left unregulated. To prevent this, nearby areas are actually replacing concrete channels with
natural rivers.
---
Catch more news on Great Lakes Now:
Drinking Water Roundup: Line 3 opposition persists during Minnesota drought, $15M in Michigan drinking water grants, lead pipes in Illinois and Ohio
Community Assistance: Report finds disparities in drinking water fund distribution
Michigan sending water, filters to Benton Harbor due to lead
As Drought Grips American West, Irrigation Becomes Selling Point for Michigan
Whitmer signs bills to complete budget, hails bipartisanship
API key not valid. Please pass a valid API key.
---
Featured image: Filling glass with water from faucet (Great Lakes Now Episode 1025)