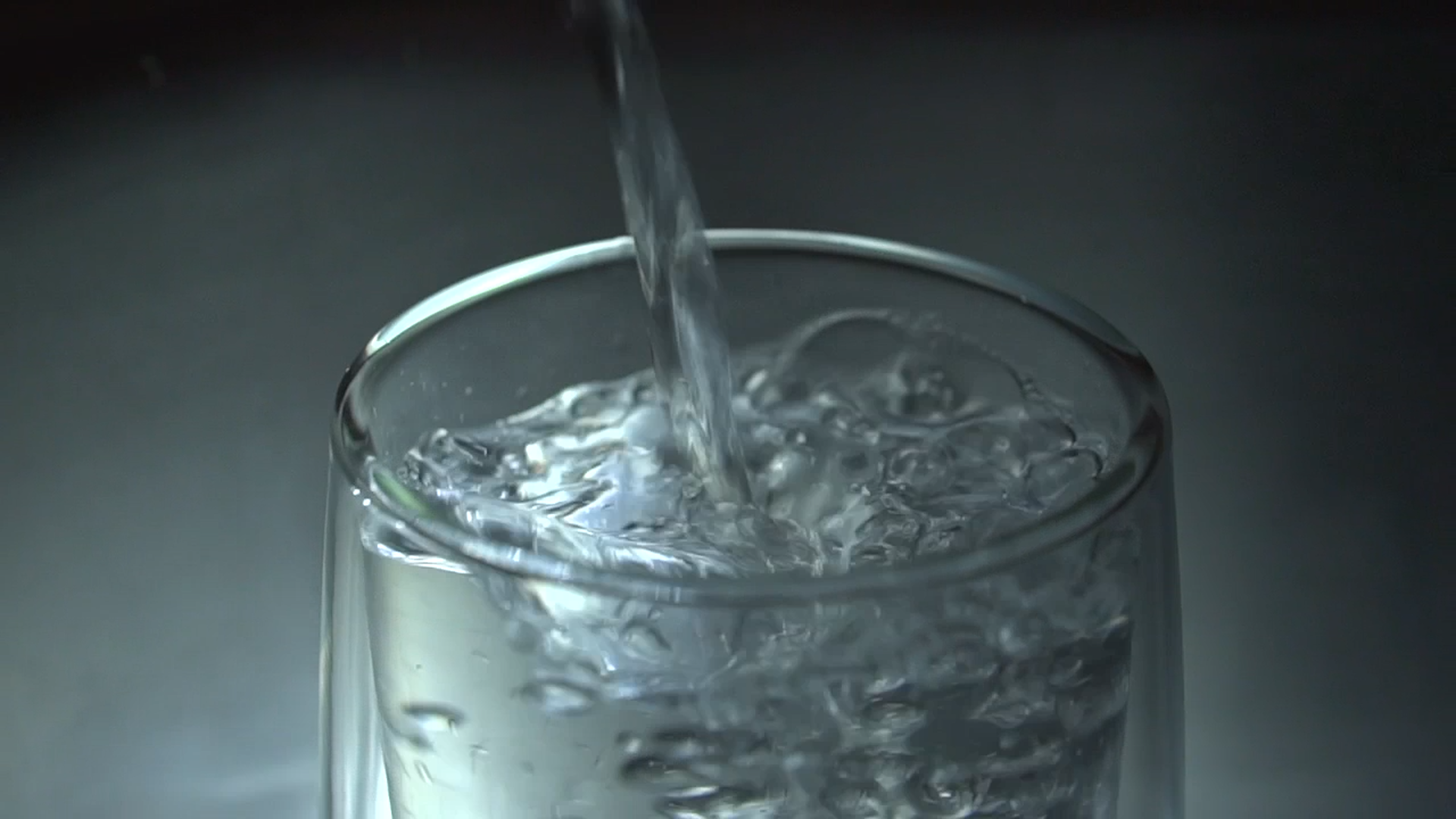 From lead pipes to PFAS, drinking water contamination is a major issue plaguing cities and towns all around the Great Lakes. Cleaning up contaminants and providing safe water to everyone is an ongoing public health struggle.
Keep up with drinking water-related developments in the Great Lakes area.
Click on the headline to read the full story:
Illinois:
MOLINE, Ill. — Big changes are in Moline's water future, thanks to a new law on its way to Governor J.B. Pritzker's desk. HB 3739 was passed by the state's House and Senate last month and will require every municipality to replace their lead water service pipes. 
Illinois currently leads the country in the amount of lead service pipes it still uses. Those are the pipes running from the water main, in the middle of the street, to each individual house. 
Over the years, Curious City has answered lots of your important questions about water — especially about toxic lead in Chicago's drinking water.
With 400,000 lead service lines lurking beneath Chicago homes, the city faces the worst documented lead line problem in the nation.
But a new law passed last month makes Illinois one of just two states in the country, along with Michigan, that will now mandate full replacement of all the lead service lines.
The Illinois Environmental Protection Agency says that a firefighting foam used as crews battled a fire at the Chemtool lubricant manufacturing facility in Rockton may have contained "chemicals of concern," and that crews have now switched to a different chemical to fight the blaze.
Officials say that there is no indication that the "fluorinated foam" has impacted the nearby Rock River, but crews are working to conduct water quality testing of the river and area groundwater.
Indiana:
A new study of the contamination in the groundwater under Franklin calls into question whether the toxic chemicals have spread farther beneath homes and the city than originally thought. 
Toxic sludge was first released into the sewers underneath the Johnson County city more than 50 years ago. But it wasn't until just the last five years that federal and state agencies conducted extensive testing at and around the site to determine how far the contamination had moved. Then they began to clean it up, digging up the sewers and surrounding soils. 
But the testing wasn't thorough enough, according to an environmental consulting firm hired by a nonprofit started by a group of concerned parents. The report, completed by Mundell & Associates on the group's behalf, suggests additional testing needs to be done to find the full extent of the contamination before it can be cleaned up in its entirety. 
Michigan:
A Genesee County judge has upheld a secret tactic used in the Flint drinking water criminal investigation and rejected arguments that prosecutors violated defendants' due process rights.
To bring charges against former Gov. Rick Snyder and eight others for their roles in the crisis, the Michigan Attorney General's Flint water prosecution team used a one-person grand jury to investigate behind closed doors and file indictments that were unsealed in January.
The tactic came under legal review in one of the most high-profile political cases in years: the state's prosecution of Michigan's former governor and a slew of his former aides for their alleged criminal roles in the lead contamination of Flint's drinking water supply starting in 2014 and deaths linked to an outbreak of Legionnaires' disease.
LANSING – The manufacturer of a handheld lead scanner wrote to a Flint law firm in May and told the lawyers to stop using the device on Flint residents because the company has not certified that it is safe to do so.
But the device has already been used on likely thousands of Flint residents seeking a share of the proposed $641.25-million proposed settlement — with the state of Michigan and other defendants — of the Flint water crisis civil litigation.
KENT COUNTY, MI — Up to 473 Cascade Township homes with wells in an area of polluted groundwater will be connected to municipal water by the end of 2023 thanks in part to a recent $5 million grant from the state.
"Cascade Township is very pleased the state has allocated $5 million to extend municipal water to residents whose drinking water has been contaminated with PFAS," said Cascade Township Supervisor Grace Lesperance. "This grant allows us to begin the process of ensuring residents will have access to clean, safe drinking water."
Minnesota:
The City of Duluth is encouraging residents of homes built before 1930 to flush their water systems before drinking water after recent tests found higher levels of lead than originally expected.
Of 102 homes tested as a result of a volunteer program in April, 30 had lead levels above the current Environmental Pollution Agency "trigger level" of 15 parts per billion. An upcoming regulation change will lower the "trigger level" to 10 parts per billion, and 49 of the samples had levels above that limit.
PAUL, Minn. (AP) — Opponents of Enbridge Energy's Line 3 oil pipeline project are worried about the potential impact of the company's plan to temporarily pump as much as 10 times more groundwater out of the construction area than once planned.
New York:
NEW YORK NOW – A bill aimed at identifying potentially harmful chemicals in drinking water has passed both houses of the state Legislature.
Sen. James Skoufis, a Democrat from the Hudson Valley, sponsors a bill approved by the state Legislature this week that would require water utilities of all sizes in New York to test for a list of potential contaminants.
Under that bill, the list would be created by the state Department of Health within 90 days of its approval by the governor, and updated every three years.
Ohio:
OHIO — The U.S. Environmental Protection Agency (USEPA) awarded the Ohio Department of Agriculture (ODA) with a $2 million grant from the Great Lakes Restoration Initiative that will go toward Gov. Mike DeWine's H2Ohio plan.
The H2Ohio plan, launched in November 2019, aims to improve water quality across the state by helping to reduce algal blooms, improve watershed infrastructure and implement lead contamination prevention. This grant will specifically go toward the Maumee Watershed.
For decades, Dayton firefighters used firefighting foam that contained a group of chemicals known as PFAS at the city's Fire Training Center on McFadden Avenue.
The Fire Training Center is near the city's Mad River Wellfield, one of two facilities Dayton uses to supply drinking water to more than 400,0000 customers in the city and Montgomery County.
Ontario:
SUDBURY — Over 20 people are taking part in a 135 kilometre water walk from the Greater Sudbury community of Garson to Spanish, Ont., to raise awareness about protecting the waters of Junction Creek.
Junction Creek winds its way through Greater Sudbury, flowing into the Vermilion River, the Spanish River, and, ultimately, Lake Huron.
The Great Lakes system is the largest freshwater lake system in the world, making up approximately 20 percent of the world's surface freshwater. The Great Lakes are a treasured resource that are integral to the physical, social and economic life of both Ontario and Canada, supporting almost 40 percent of Canada's economic activity. They are worth protecting.
Fifty years ago, in 1971, Canada and Ontario signed the first Great Lakes Agreement and on May 27, 2021 signed the ninth Canada-Ontario Agreement on Great Lakes Water Quality and Ecosystem Health (COA). This agreement sets out specific actions each government will take to protect and restore the Great Lakes, such as preventing toxic and nuisance algae, improving wastewater and stormwater management, reducing plastic pollution and excess road salt, restoring native species and habitats and increasing resilience to climate change.
Pennsylvania:
When Margo Woodacre opened her sewage bill in April, she did a double take. Her latest charges jumped 42 percent, to $37 per 1,000 gallons from $26 per 1,000 gallons. That was a major hit on the budget of the 71-year-old retired social worker who lives in Landenberg, Pennsylvania.
But she told NBC News she's worried the rate hikes have just started.
A federal judge on Friday threw out a lawsuit by Republican state lawmakers in Pennsylvania that sought to overturn a ban on gas drilling and hydraulic fracturing in the Delaware River basin, ruling they lacked standing to sue.
Senate Republicans led by Sens. Gene Yaw and Lisa Baker claimed the Delaware River Basin Commission overstepped its authority and usurped the Legislature with its moratorium on natural gas development near the river and its tributaries.
Wisconsin:
MADISON, Wis. (AP) — Wisconsin's natural resources policy board on Wednesday moved ahead with implementing new regulations limiting toxic "forever chemicals" in the state's water supply, the next phase in a process that could take more than two years to complete.
The Natural Resources Board vote will allow the state Department of Natural Resources to begin writing regulations to limit the amount of certain fluorinated compounds — collectively known as PFAS, the Wisconsin State Journal reported.
For a community leader like Josh Johnson, the newly elected chairman of the Town of Campbell, "forever chemicals" are more than just a health risk — they're an expensive problem, one that a municipality of fewer than 5,000 people would struggle to fix on its own.
A bill aimed at providing grants to communities affected by "forever chemical" contamination would take away the ability for cities and towns to pursue legal action against the companies or other entities that created the pollution.
The No. 1 factor for acute gastrointestinal illness in Kewaunee County's private drinking water wells is cow manure, according to a federal study released today. The findings raise questions about the effectiveness of existing regulations aimed at protecting residents from tainted drinking water.
---
Catch more news on Great Lakes Now:
Water Access: As moratoria on shutoffs end, old problems return to the forefront
Plastic debris is getting into the Great Lakes, our drinking water, and our food
Great Lakes Water Diversions Could Be More Numerous
Drinking Water News Roundup: 3M sues Michigan, hackers infiltrate Pennsylvania water systems, millions invested in Illinois and Ohio
Drinking Water News Roundup: Illinois community on bottled water for 2 years, Ohio bill hurting streams, infrastructure investments
API key not valid. Please pass a valid API key.
---
Featured image: Water fills a glass (Great Lakes Now Episode 1012)