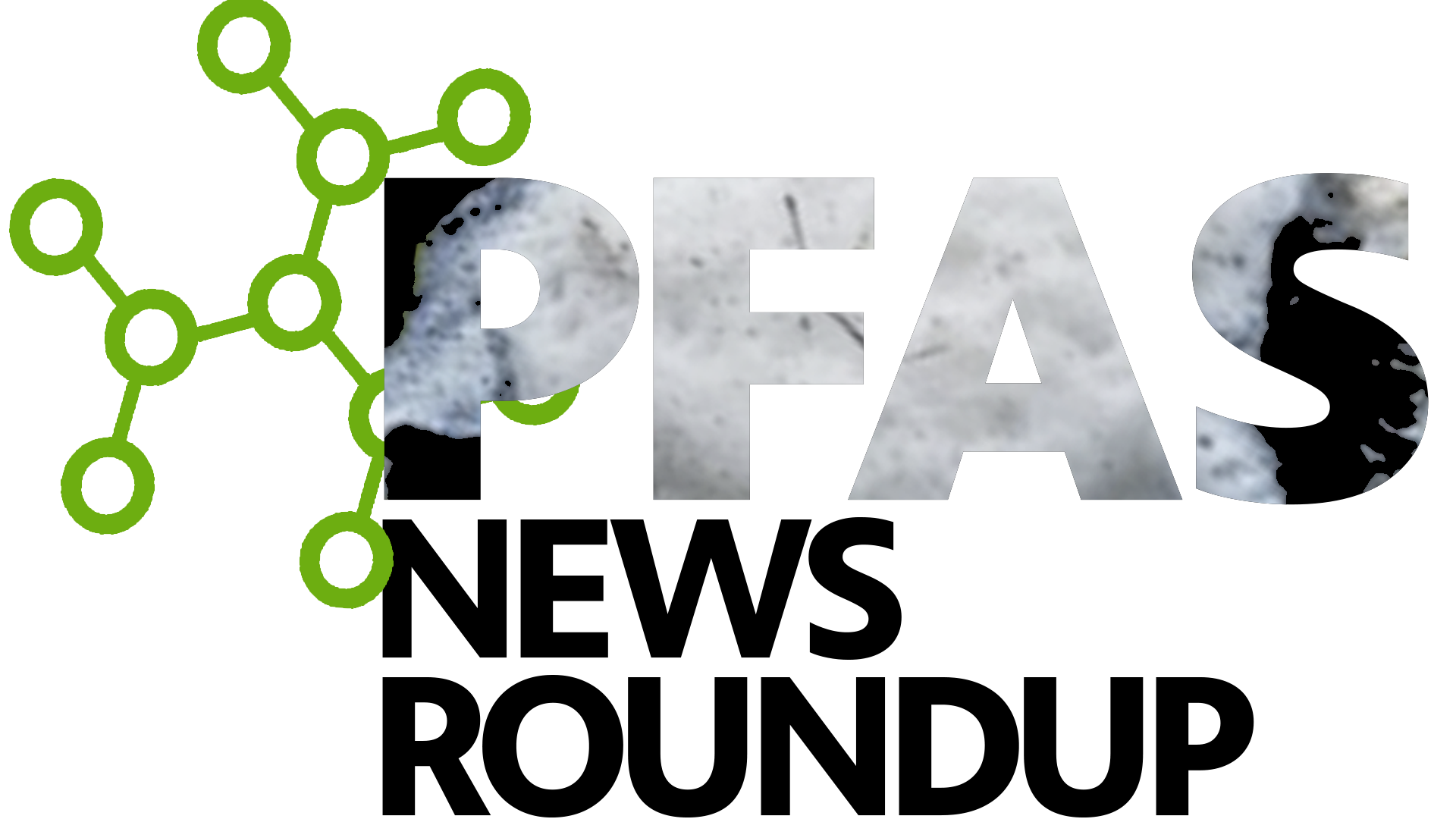 PFAS, short for per- and polyfluoroalkyl substances, are a group of widespread man-made chemicals that don't break down in the environment or the human body and have been flagged as a major contaminant in sources of water across the country.
Keep up with PFAS-related developments in the Great Lakes area.
Click on the headline to read the full story:
Illinois:
Governor JB Pritzker signed a bill Wednesday banning the burning PFAS, chemicals used in a wide range of consumer products that have been linked to health problems.
The best thing people can do right now is install one of several commercially available filters, but they need to make sure the filter removes PFAS.
As Wisconsin works on what to do about PFAS pollution, neighboring states are also trying to address the problem.
Illinois has enacted a new law to prohibit the incineration of some PFAS-based substances.
Indiana:
Research now shows that one of the tools firefighters use for taming blazes is also a main source of cancer-causing chemicals. PFAS is a huge group of toxic chemicals used in thousands of consumer products — including foams used to extinguish fires.
Indiana's answer: A new program to get rid of fire-fighting foam containing PFAS, one of the first such programs in the country.
Minnesota:
Belgian authorities have approved 3M's plans to restart a key manufacturing site seven months after concerns about "forever chemicals" and new pollution limits partly idled the company's Zwijndrecht plant.
The approval follows investments in new technology to "significantly reduce PFAS discharges and emissions from the facility," the Maplewood-based company said Friday. PFAS is a type of so-called "forever chemical" that is nearly impossible to remove from soils and water.
Minnesota health officials on Tuesday unveiled a new interactive dashboard that shows monitoring results for what some call "forever chemicals" in community public water systems.
Minnesotans who are interested can now check out the dashboard to find out if their water system has any level of per- and polyfluoroalkyl substances.
3M Co. has agreed to pay a $2.8 million penalty for hazardous waste violations associated with its now-shuttered incinerator in Cottage Grove.
Since 1996, 3M repeatedly misidentified hazardous waste shipped to the incinerator as nonhazardous — one of a series of violations the Minnesota Pollution Control Agency (MPCA) discovered during a two-year investigation, the regulator said Thursday.
Pennsylvania:
On Wednesday, the Environmental Protection Agency set a new health advisory for four PFAS chemicals, including for two PFAS chemicals that previously had no advisory.
About one-third of the 412 drinking water systems tested for PFAS last year in Pennsylvania detected the presence of the chemicals above the new health advisory.
Wisconsin:
The city found levels of PFAS above the state's current recommended health standard of 20 parts per trillion in one entry point to its water system, according to a news release from the city Thursday. The system consists of three entry points fed by 15 wells throughout the area.
Here are where high levels of PFAS have been found in Wisconsin so far.
Wausau Mayor Katie Rosenberg describes how the city is addressing contamination by PFAS chemicals in its municipal water wells and why some residents are using bottled water or filtration systems.
National:
Six years ago, the EPA encouraged utilities not to have levels of PFOS and PFOA above 70 parts per trillion in drinking water. Now the agency said those levels should be near zero — because even barely detectable levels can be harmful.
The EPA also released health advisory levels for two chemicals that were meant to replace PFOS and PFOA but are also toxic.
Middle-aged women with higher blood concentrations of seven of the most commonly detected PFAS are at greater risk of developing high blood pressure, or hypertension, according to a study released by the American Heart Association.
The Defense Department is reporting high levels of toxic perfluoroalkyl and polyfluoroalkyl substances in drinking water near several of its bases, according to new data released by the department.
Drinking water testing near bases in Washington state, Pennsylvania, Florida and Michigan found levels of the chemicals well above a health threshold set by the Environmental Protection Agency.
The agency sent the testing orders to Chemours Co., DuPont de Nemours Inc., National Foam Inc. and Johnson Controls Inc., ordering them to determine how inhalation exposure to their firefighting foam products made with a PFAS chemical called 6:2 fluorotelomer sulfonamide betaine affects humans.
The EPA dropped its lifetime health advisory levels for PFOS and PFOA, the two most well-known individual compounds in the huge chemical family, by orders of magnitude from thresholds the agency has relied on for the past seven years.
---
Catch more news at Great Lakes Now: 
PFAS News Roundup: New York bill bans PFAS in clothes, Ohio city files lawsuit, Wisconsin struggles to set standards
PFAS News Roundup: 20M acres of farmland polluted, PFAS found in 'nontoxic' children's clothes and car seats