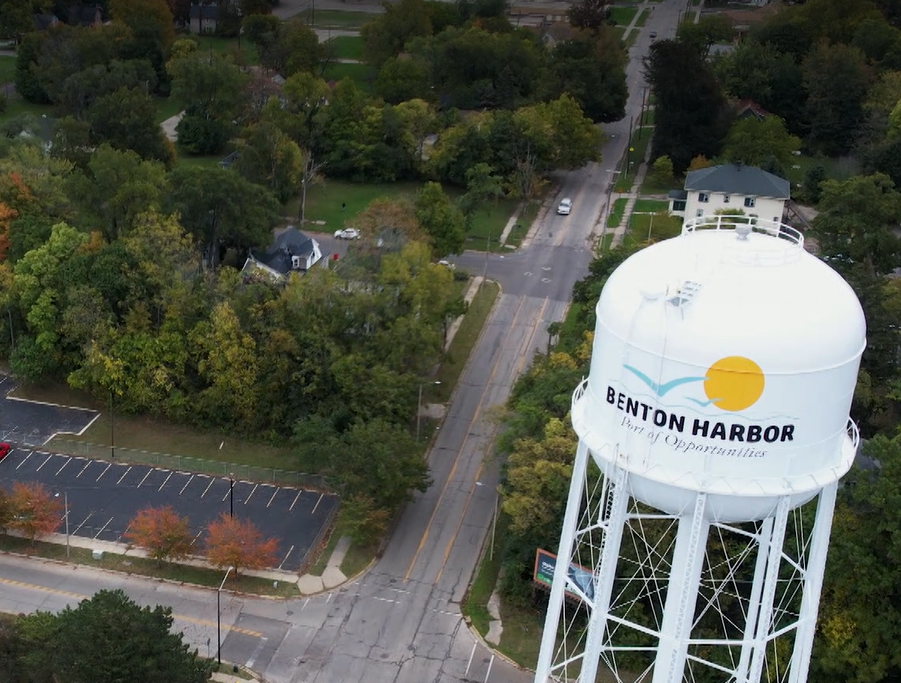 Great Lakes Now introduced a new segment in Episode 2203 – The Catch.
In it, we take you around the region to hear bite-sized updates from reporters about the issues they're covering and how it impacts our environment and the people who live around it.
In the premiere segment, we look at a range of Lake Michigan stories from reporters Leonard Fleming, Joseph S. Pete and Dan Wanschura.
Watch the segment below:
If "The Catch" piques your interests, you can read more on the topics by checking out the stories below and looking at further coverage from each reporter. Some stories may be behind a paywall.
Increasing costs for the replacement plan – which the city has only half funded so far – and a tight timeline have residents doubtful about whether all Benton Harbor's lead pipes will be replaced by 2023 like the city currently claims. This story is behind a paywall, but Fleming has other Benton Harbor stories that aren't.
The decision to charge entrance fees was catalyzed in part by Indiana Dunes National Park promotion to national park – which Great Lakes Now also covered in the segment The Newest National Park – and by a visitor surge motivated by the COVID-19 pandemic. Click on the story to read more about the reactions and reasoning behind the decision.
This series looks at some examples of humans intervening in nature – for better or worse – and examines the ethical questions born from that interference. Each 20-minute episode dives into a different topic, covering controlled burns, shoreline erosion and invasive insects, among other things.
---
Catch more news at Great Lakes Now: 
Lakes Learning: Great Lakes Now adds more free educational activities, teaching plans, PBS programs
Mapping the Great Lakes: What's in a Great Lakes name?
---
Featured image: Benton Harbor water tower (Great Lakes Now Episode 1031)