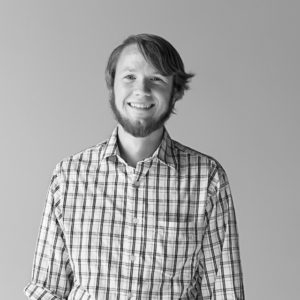 Love staring at a map and discovering something interesting? Then "Mapping the Great Lakes" is for you. It's a monthly Great Lakes Now feature created by Alex B. Hill, a self-described "data nerd and anthropologist" who combines cartography, data, and analytics with storytelling and human experience. He's the founder of DETROITography and authored "Detroit in 50 Maps," a book published in 2021. Find all his Great Lakes Now work HERE.
---
Many of our favorite spots along the Great Lakes are defined by their beacons that guide ships home. Modern navigation has made lighthouses unnecessary, but the majority are still open and operating as historical sites, vacation rentals or as key markers along the lakes. Many lighthouses continue to serve their duty of lighting the way.
Lighthouses have storied pasts and present day memories all across the Great Lakes whether you are vacationing along Michigan's Sleeping Bear Dunes National Lakeshore and visit Point Betsie Lighthouse, climbing the tower at Wind Point in Racine, Wisconsin, or standing in awe of Gibraltar Point in Toronto, Ontario.
The data in this map wasn't very easy to come by. The U.S. Coast Guard maintains a list of lighthouses and their signal light types and colors, but it's a difficult list to decipher. A handful of organizations dedicated to lighthouses have lists as well, but those were not easily exported as datasets. I finally came across Kraig Anderson's work where he has maintained maps with downloadable data on lighthouses for every U.S. State.
It is easy to see that lighthouse are so common along the Great Lakes that it would be absurd to have never seen one. The Great Lakes coastline is nearly completely outlined by lighthouses with the most along the Lake Michigan coast and the St. Lawrence Seaway. The seaway is quite narrow, so necessitates additional guide lights for ships. Historically, it has been noted that often after major shipwrecks a lighthouse would be established nearby.
Check out more Great Lakes Now works on lighthouses:
Lighthouse Restoration: A volunteer effort that requires labor, love and millions of dollars
Visit a Lighthouse: Explore history in one of the many preserved lighthouses around the Great Lakes
Rising Waters: Great Lakes lighthouse keepers fight to preserve history in the face of climate change