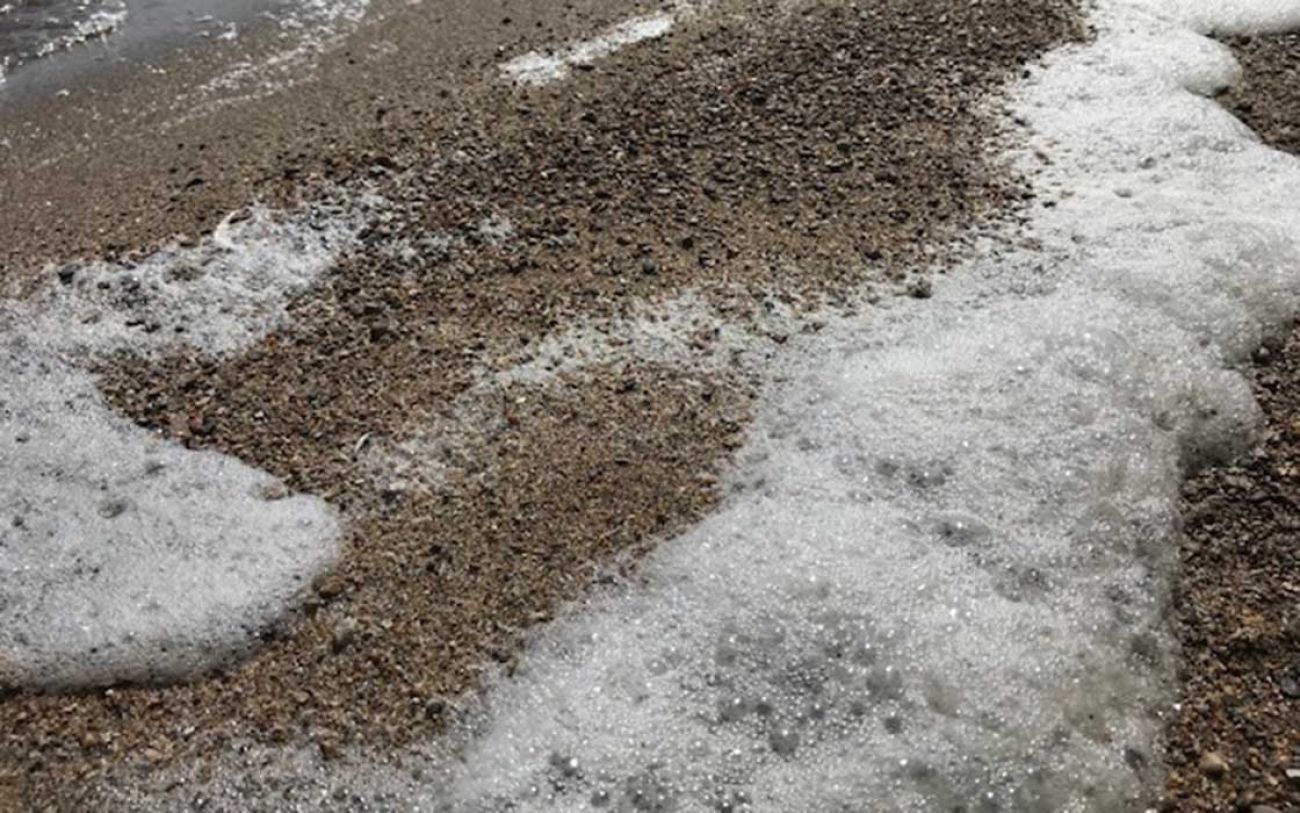 By Kelly House, Bridge Michigan
The Great Lakes News Collaborative includes Bridge Michigan; Circle of Blue; Great Lakes Now at Detroit Public Television; and Michigan Radio, Michigan's NPR News Leader; who work together to bring audiences news and information about the impact of climate change, pollution, and aging infrastructure on the Great Lakes and drinking water. This independent journalism is supported by the Charles Stewart Mott Foundation. Find all the work HERE.
---
Asahi Kasei Plastics North America must pay the state's legal fees and cleanup costs at a Brighton site contaminated by PFAS
State PFAS lawsuits against other companies, including 3M and DuPont, remain pending in federal court
Michigan has reached a settlement with a multinational plastics manufacturer over PFAS contamination at a Brighton factory, marking the first of Attorney General Dana Nessel's PFAS lawsuits to reach a conclusion.
Nessel announced the settlement Monday with plastics manufacturer Asahi Kasei Plastics North America, Inc. over contamination at its former factory at 6150 Whitmore Lake Road.
The company, headquartered in Fowlerville, is one of more than 17 sued by state lawyers in 2020 in a quest to force PFAS manufacturers to clean up Michigan's widespread PFAS pollution.
Related:
"This is the first settlement but certainly not the last," Nessel said during a media briefing Monday, adding that "this is the kind of outcome that the PFAS litigation project is intended to secure."
A consent decree filed Monday in Livingston County Circuit Court requires Asahi Kasei to investigate the extent of soil, groundwater and surface water contamination stemming from the former Brighton plant, then submit cleanup plans for approval by the Michigan Department of Environment, Great Lakes and Energy. The company must also reimburse Michigan for past and future costs tied to the lawsuit and oversight at the site.
Polly Synk, an assistant attorney general in Nessel's office, said those costs will amount to multiple millions of dollars.
The scope of contamination stemming from the Asahi site is not known. Nessel said state regulators are not aware of any drinking water contamination caused by Asahi, but the settlement does not preclude people from filing their own lawsuits if that changes.
A statement from the company stressed that Asahi Kasei is "a proud Michigan employer with deep ties to the local community.
"We are committed to protecting and preserving our State's environment and acting as a responsible corporation and member of the community," read the statement.
Environmentalists lauded the settlement, saying it represents needed accountability for companies behind Michigan's PFAS pollution. They also used the moment to call for tougher pollution cleanup laws in Michigan.
"We need stronger tools to stop industries from poisoning people in the first place — including stronger polluter pay laws in Michigan,' said Christy McGillivray, political and legislative director for the Sierra Club in Michigan.
Hundreds of Michigan sites, from former chrome-plating facilities to landfills and military training sites, have been identified as contaminated with toxic per- and polyfluoroalkyl chemicals. The cancer-causing substances, known as "forever chemicals" because they don't readily break down in nature, are found in non-stick and waterproof coatings and used by the military and industry to suppress fire and fumes.
State officials have said PFAS may have been used at as many as 11,000 Michigan sites.
"The best we can hope for is that these contaminated sites are remediated, and that it's not at the expense of the taxpayer," Nessel said.
To that end, Nessel filed a sweeping 2020 lawsuit against 17 companies, including PFAS manufacturers 3M and DuPont. The suit alleges those companies knew for decades that their products were unsafe, but "intentionally hid" those findings from the public.
The Asahi settlement avoids a trial in one of those suits. Several other cases have been removed to federal court in South Carolina, where thousands of PFAS lawsuits from across the country were consolidated into a multi-district litigation.
Two separate state PFAS suits are pending in state court: In September, Nessel's office sued the company formerly known as Keeler Brass over PFAS and other contamination at 9 sites. Another suit in December targets Domtar Industries, Inc., a paper manufacturer that once ran a mill in Port Huron.
The settlement agreement comes as Michigan's nation-leading PFAS groundwater cleanup standards hang in limbo following a lawsuit by 3M that argues Michigan improperly rushed through the regulatory process. Court of Claims Judge Brock Swartzle ruled in November that Michigan failed to follow the proper procedures when it enacted rules that require cleanup at sites where groundwater PFAS exceeds 8 parts per trillion of PFOA or 16 parts per trillion of PFOS. The state is appealing Swartzle's ruling.
Meanwhile, the U.S. Environmental Protection Agency is preparing to classify two PFAS compounds — PFOA and PFOS — as hazardous substances under federal cleanup laws.  Listing the substances as hazardous under the Comprehensive Environmental Response, Compensation, and Liability Act allows the government to force companies that caused contamination to pay for cleanup.
---
Catch more news at Great Lakes Now: 
Road Salt, A Stealthy Pollutant, Is Damaging Michigan Waters
Multi-state group prepares Great Lakes basin for effects of climate change
---
Featured image: State lawyers have settled one of multiple PFAS lawsuits that aim to make PFAS manufacturers pay for pollution caused by their products. (Bridge file photo)