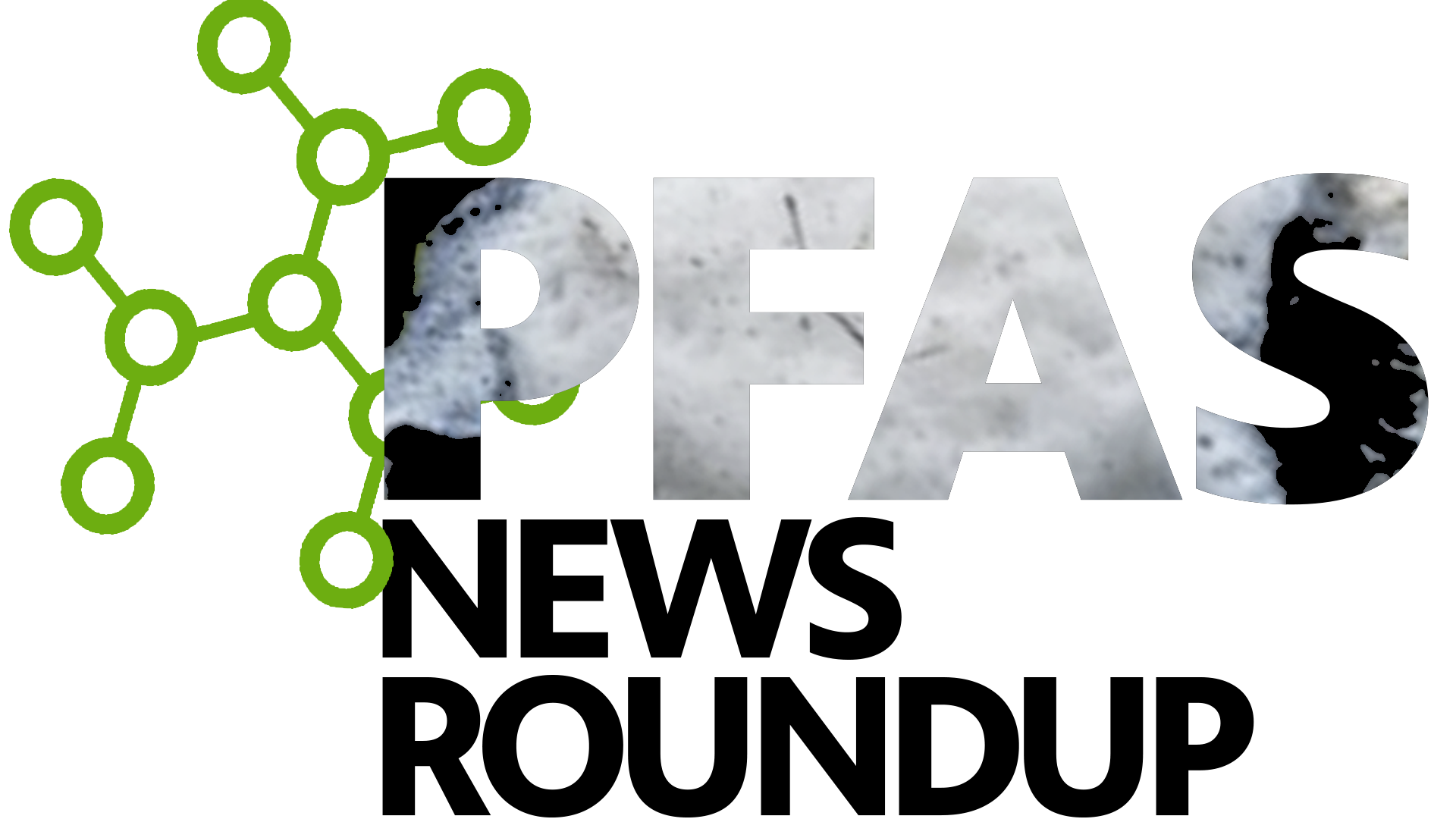 PFAS, short for per- and polyfluoroalkyl substances, are a group of widespread man-made chemicals that don't break down in the environment or the human body and have been flagged as a major contaminant in sources of water across the country.
Keep up with PFAS-related developments in the Great Lakes area.
Click on the headline to read the full story:
Illinois
The Illinois Pollution Control Board is currently considering proposed amendments to the Illinois groundwater regulations that would establish the first enforceable PFAS standards under Illinois law.
Michigan
Michigan regulators say it will take a long time before the state can implement some of the most cutting-edge PFAS disposal methods. That includes one strategy, developed by scientists at Northwestern University, which uses a lye solution to destroy the chemical bonds that make the family of compounds so pernicious.
A recent study found that PFAS in Lake Michigan coho salmon, chinook salmon, lake trout, and rainbow trout can accumulate and be passed down to fish embryos.
Michigan regulators are trying to rescue some of the most stringent state standards limiting forever chemicals, after a successful challenge to them by 3M Co. The state attorney general is crafting an appeal of a state judge's decision last month to throw out the rules.
Minnesota
Minnesota has spent millions filtering the drinking water in communities where PFAS lingers in the groundwater. A new effort by the Minnesota Pollution Control Agenct is trying to suck the chemicals out.
Pennsylvania
Waste from fracking wells that used PFAS has been dumped at dozens of sites across Pennsylvania, Ohio and West Virginia. All sites could face contamination of soil, groundwater and drinking water as a result. A new map reveals at least 97 new locations that could have been contaminated by the industry's use of forever chemicals.
Wisconsin
Wisconsin's natural resources board voted unanimously to proceed with regulating PFAS in the state's groundwater, 10 months after a plan was scrapped under pressure from the state's powerful business industry.
Kristen Hanneman was selected as one of 450 throughout the state of Wisconsin as part of a random sampling effort by the University of Wisconsin-Madison, the Department of Health Services and the Department of Natural Resources. Hanneman says the concentration of PFOS and PFOA in her well tested at 15,000 parts per trillion. The Wisconsin DNR's drinking water standard is 70 ppt.
Cookware makes a great holiday gift, and if you're shopping for nonstick pans, you might notice labels saying the pans are nontoxic and made without dangerous chemicals. But can these claims be trusted? Consumer Reports wondered the same thing and tested three recommended nonstick pans to find out.
PFAS-contaminated communities around Peshtigo are seeking safe water, but residents are at odds over the best way to get it. Tyco Fire Products is offering to drill wells at no expense to homeowners as one potential solution to PFAS contamination stemming from its facility. Other town residents are skeptical of the option and prefer other alternatives for safe drinking water.
National
The EPA has proposed a rule to end exemptions for facilities that avoid reporting PFAS to the Toxic Release Inventory because they are used in small concentrations. The rule would prevent facilities that make or use PFAS, from relying on the Trump-era de minimis exemption to avoid disclosing PFAS releases. The proposed rule would require facilities to report on PFAS regardless of their concentration in products.
The food industry is just beginning to address PFAS derivatives as EPA has done, but it is making slow progress. Clean packaging — a nice "to-do" about 15 years ago — is now a "must-do." The good news is that action is possible and is in alignment with efforts to move the dial on climate change and create a more sustainable food system.
A federal appeals court has upheld a $40 million verdict for a cancer survivor who sued E.I. du Pont de Nemours and Co after years of exposure to a toxic chemical that it manufactured.
About 175,000 military personnel and veterans were exposed to PFAS in drinking water in 2019 at levels exceeding a federal health advisory, according to a Pentagon report obtained and released by the Environmental Working Group.
---
Catch more news at Great Lakes Now: 
PFAS News Roundup: "Forever chemicals" may pose bigger risk to health than scientists thought
PFAS News Roundup: States take on "forever chemicals" with bans and lawsuits