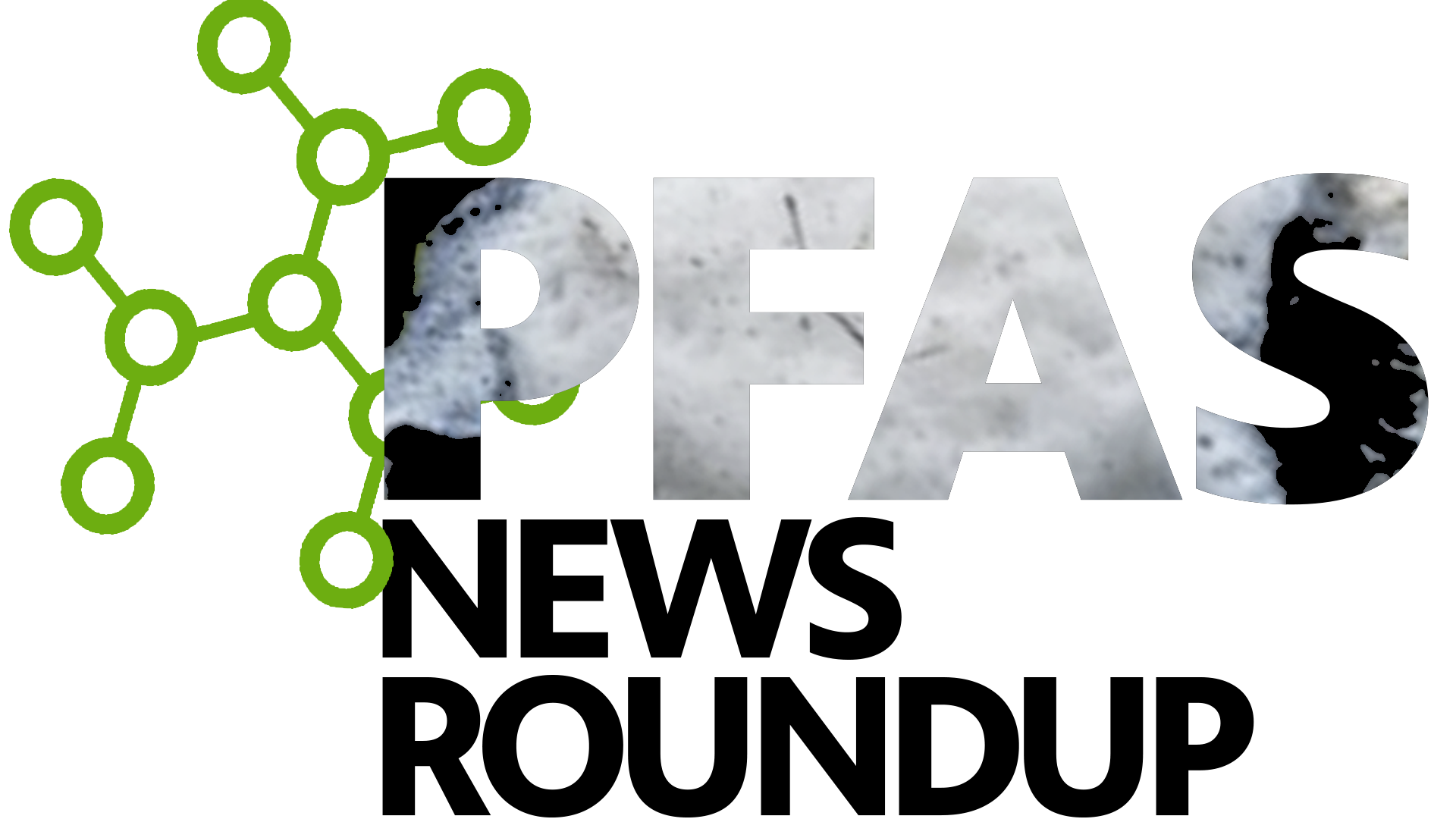 PFAS, short for per- and polyfluoroalkyl substances, are a group of widespread man-made chemicals that don't break down in the environment or the human body and have been flagged as a major contaminant in sources of water across the country.
Keep up with PFAS-related developments in the Great Lakes area.
Click on the headline to read the full story:
Michigan
The EPA issued new or updated health advisories for four PFAS chemicals: PFOA, PFOS, GenX, and PFBS. The new warnings are a stepping-stone toward the agency's development of national drinking water standards to be announced later this year.
New York
The first round of checks from a $65 million class-action settlement involving the pollution of hundreds of properties in and around the village of Hoosick Falls, N.Y., are scheduled to be distributed beginning July 28.
The settlement is intended to compensate residents in that area for the potential health consequences of their exposure to forever chemicals, as well as the potential loss of property value, and to provide a system of early detection for any related health issues they may suffer in the years ahead.
Wisconsin
Wisconsin Gov. Evers and Attorney General Kaul along with the Wisconsin Department of Justice, filed a lawsuit against 18 companies for the manufacturing and marketing of toxicant forever chemicals.
The complaint alleges the defendants knew or should have known that the ordinary and intended use of their products would lead to the dangerous impacts on public health and the environment now being experienced across Wisconsin. Wisconsin taxpayers are currently facing enormous costs to address PFAS contamination, costs the lawsuit alleges should be borne by those responsible for their presence throughout the state.
The lawsuit filing, which seeks to hold polluters responsible for costs to clean up PFAS contamination, was covered by multiple media sources.
National
Guardian analysis of water samples from around the United States shows that the type of water testing relied on by the US Environmental Protection Agency (EPA) is so limited in scope that it is probably missing significant levels of PFAS pollutants.
These tests leave regulators with an incomplete picture of the extent of PFAS contamination and reveals how millions of people may be facing an unknown health risk in their drinking water.
The city of Westfield, Massachusetts, has taken a proactive approach to treating PFAS in the municipal water system. This video explores how use of GAC has reduced PFAS6 to non-detect levels for almost two years.
California based seafood manufacturing company Crown Prince has issued a recall for 3 oz. cans of Natural Smoked Baby Clams in Olive Oil due to the detection of high levels of PFAS chemicals found in the product.
If consumers have any of this product in their homes, they are urged to return it to the place of purchase for a full refund. Consumers with questions may contact Crown Prince at 1-800-447-2524 between 7:30 am – 4:00 pm PDT, Monday-Friday, or contact customer service at cservice@crownprince.com.
In a national safety bulletin regarding PFAS crisis management, the U.S. Foam Exposure Committee is recommending all fire stations stop using any firefighting products that contain PFAS.
Departments are encouraged to use only fluorine-free foams given there is no known method of completely eliminating PFAS from an apparatus foam tank or human body and remediation costs for water remain cost prohibitive.
In a NPR interview, Commissioner Amanda Beal, with the Maine Department of Agriculture, Conservation & Forestry, addresses the many challenges and developments facing Maine farmers, including PFAS contamination, drought conditions and solar panels.
A group of potentially harmful chemicals called PFAS or forever chemicals have repeatedly cropped up in headlines. But the sheer number of chemicals in this class, along with unclear communication from federal agencies and a host of other factors might cause confusion in the average American consumer.
Here, we lay out common questions related to PFAS, their answers, and explain the next steps needed to address this potential pollutant, according to experts.
The National Institute of Health ECHO research program investigators have recently released several publications detailing how chemical exposures can have a substantial influence on maternal, infant, and childhood health outcomes.
The 19th spoke with environmental scientist Tracey Woodruff to better understand the impacts of chemicals like PFAS on fertility, and maternal and fetal health.
Allonnia announces that it has discovered a protein that can detect the presence of PFAS down to parts per trillion. The company has been working towards this milestone for two years, exploring a number of biological paths and has now applied to patent their findings.
In the first comprehensive study, researchers at Mount Sinai looked at the association between endocrine-disrupting chemicals, including PFAS, and rates of non-alcoholic fatty liver disease in kids.
The study, recently published in JAMA, found that harmful chemicals found in consumer and industrial products are contributing to rising rates of liver disease in children. The researchers found that children who were highly exposed to such chemicals during pregnancy had elevated risk for liver disease.
International
Beginning in July, the Danish Environmental Protection Agency will carry out measurements to investigate the occurrence of PFAS along Danish coasts. The study was initiated after results of a prior study found evidence of PFAS in seawater near Thyborøn.
---
Catch more news at Great Lakes Now: 
PFAS News Roundup: Research and policy aiming to help eradicate "forever chemicals"
PFAS News Roundup: EPA sets new standards, orders firefighting foam makers to test products