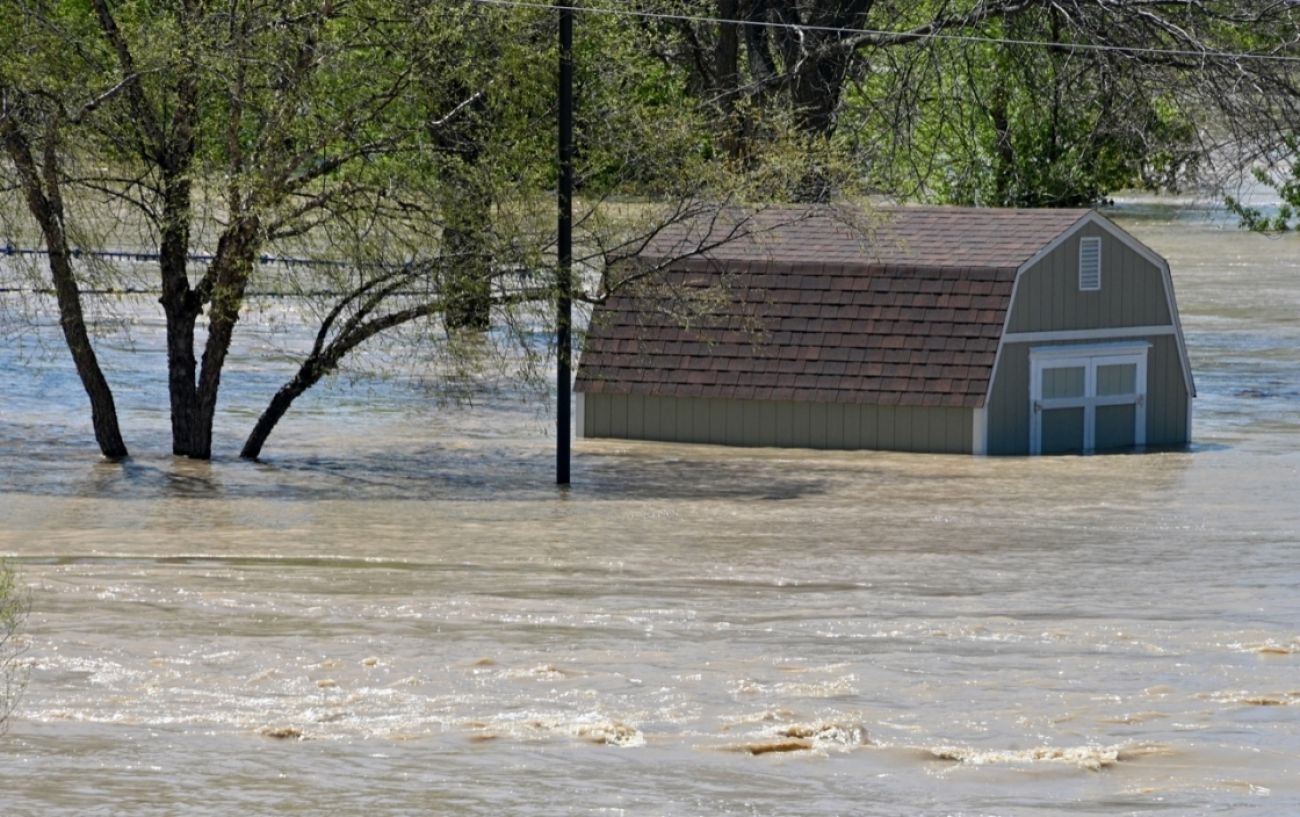 By Mike Wilkinson and Kelly House, Bridge Michigan
The Great Lakes News Collaborative includes Bridge Michigan; Circle of Blue; Great Lakes Now at Detroit Public Television; and Michigan Radio, Michigan's NPR News Leader; who work together to bring audiences news and information about the impact of climate change, pollution, and aging infrastructure on the Great Lakes and drinking water. This independent journalism is supported by the Charles Stewart Mott Foundation. Find all the work HERE.
---
As the rains fell along a chain of mid-Michigan lakes in the darkness of May 18, 2020, Jenifier Boyer was faced with a decision.
With the long-troubled Edenville Dam holding back its highest waters ever, Boyer knew the potential for disaster was clear: If Edenville failed, as it ultimately did, the downstream Sanford Dam would likely fail as well, no more than 90 minutes later.
And below that dam lived thousands of residents.
But safety protocols were clear: Dam owners were expected to alert Boyer — Midland County's emergency management coordinator —only if the dam's failure was imminent or had already occurred.
It would take six full hours to evacuate everyone, Boyer told Bridge Michigan, and "an hour-and-a-half to evacuate 3,500 people is not realistic."
"We could not wait for them to tell us there was a problem," Boyer said.
So just before midnight, as most were asleep, she called for teams of volunteer firefighters to knock on over 1,300 homes, alerting people along the Titabawassee River to the looming danger and encouraging them to leave.
A national report about the causes of the dam failures released this week said Boyer's decision to buck protocol likely saved lives. When the dams failed at 5 p.m. on May 19, rushing waters caused $200 million in damages to 2,500 structures.
But no one died or was injured.
"You could come to the conclusion that you might have waited in this case until that failure happened at Edenville's East embankment, and this would have issued an evacuation," said John France, a Denver-based dam safety expert and a leader of an independent team investigating the dam failures and its causes.
"And had you done that, because of that failure happening so fast, it's entirely possible that you wouldn't have been able to get people out of harm's way in time," France said during a virtual event Thursday as he explained the team's report.
Dolores Porte, president of the Sanford village council, was one of those who heeded the evacuation advice and headed to a relative's home nearby. She credits Boyer for a tough — but correct — call at a very difficult time.
Porte said a study showed the early evacuations saved 14 to 25 lives, a number that makes sense because of her village's proximity to the Sanford Dam.
"The action that (Boyer and her team) took saved lives for sure," said Porte, whose town was devastated by the flood. The former village hall, she said, was "erased." But though many buildings were damaged or destroyed, everyone survived.
"I think it would be a hard decision," Porte said. "You're making a judgment call. You're dislocating so many people during a pandemic. It's pretty courageous."
In conversations with Bridge Michigan this week, Boyer downplayed her role, despite already getting a "national honor of merit" award from a national dam safety organization.
"It was not an easy decision to make but we made it together," she said.
Boyer said her decision was based on multiple factors:
If she waited until the morning, the volunteer firefighters in Edenville and Jerome townships would be at work, unable to assist.
If she waited until the Edenville Dam failed, the communities would be split, with east-west roadways under water or destroyed.
In 2017, surprising overnight rains triggered floods, with children awaking their parents to complain of wet floors and beds. Boyer said she didn't want to see that again. "The river came up while we were all asleep," Boyer recalled. "We had no warning."
There was one more factor: During prior storms, the local managers of the dams were able to tell Boyer how the dams were holding up and predict what would happen next.
In the hours before she called the evacuation, she asked the person in charge of the dams, at the time operated by Boyce Hyrdo, about their conditions.
"I got silence," Boyer said. "That caused me to be more concerned."
The evacuation could not wait.
"I do believe the evacuation helped in getting everybody in the right mindset," said Jerry Cole, the Jerome Township fire chief whose 17 volunteer firefighters went door-to-door.
They did so, even though most of the firefighters had homes damaged when the dams failed.
Nearly two years after the disaster became national news — and after the Michigan Legislature and the governor agreed recently to spend $200 million to restore the dams — Boyer is almost embarrassed by the attention.
"If we were wrong, we would have had to explain our actions," Boyer said. "Unfortunately, we were right."
---
Catch more news at Great Lakes Now: 
Who's at fault for Midland dam failures? Pretty much everyone, report says
AP analysis finds growing number of poor, high-hazard dams
---
Featured image: The devastating floods of May 2020 caused $200 million in damage downstream of two mid-Michigan dams. But because of a decision by Jenifier Boyer, a local emergency management official, national dam safety experts are now saying lives were saved. (Bridge file photo)