Editor's Note: Joseph Sanok's title was corrected on April 9, 2020.
The competitive fishing season is arriving, but not to Detroit with the cancellation of the Detroit River walleye tournament near Trenton last week.
Whether it'll be arriving elsewhere is still in question and depends on how the coronavirus situation develops.
The tournament, part of a traveling Master Walleye Circuit sponsored by Bass Pro Shops, was scheduled for mid-April and was moved to Saginaw Bay in mid-July.
Tournaments in Green Bay in May and on Lake Erie in June are still on the schedule. Bass Pro did not respond to a request for comment on its scheduling in light of the crisis except to say keep checking the schedule on its website.
Sailors take warning
Two of the most high-profile Great Lakes sporting events take place in back-to-back weeks in mid-July.
The Port Huron to Mackinac and Chicago to Mackinac sailboat races are the highlights of the sailing season and have taken place since 1925 and 1898 respectively, drawing sailors from all over the United States and as far away as Australia.
But the 2020 races hang in the balance as the COVID-19 pandemic threatens both.
"The (race) committee has prepared contingency plans that address the factors that are under our control," said Martin Sandoval, the Chicago Yacht Club's race chairman.
However, Sandoval cautioned that a myriad of governmental agencies are involved.
Since the race begins in Chicago and ends in Michigan, the COVID-19 restrictions of two states could be involved. Another factor is Mackinac Island's ability to support the race as the hospitality industry there relies on seasonal help.
"The ultimate decision will be made based upon the ability to provide a safe race that abides by the requirements placed upon citizens at the federal, state and local levels," Sandoval said.
The club's website says it is targeting a late May decision.
The Chicago to Mackinac committee is also coordinating with Detroit's Bayview Yacht Club, host of the Port Huron to Mackinac race.
"The decision to run or not run the race will be based on when we return to some semblance of normalcy," said a message on the Bayview Yacht Club website signed by race director Chris Clark.
"Certainly there is a time when the race becomes unfeasible, but that is months out," Clark said and keeping everyone safe is a top priority.
Clark told Great Lakes Now that the race is still getting registrants, which is "a sign of a commitment to the race and better days to come."
The U.S. Coast Guard has issued permits for both races and Sandoval said a Coast Guard vessel will trail the race as a precaution.
"It's easier to respond to an incident when following the race than from a fixed base," Coast Guard spokesperson Ensign Joe Neff from the Buffalo District said.
Concerning COVID-19, "the Coast Guard is able to perform its duties on the Great Lakes and there has been no impact on its ability to respond," Neff said.
Port Huron's Blue Water Festival that accompanies the sail boat race was canceled by the city, citing the need to direct funds required by the event to where they are "needed elsewhere," according to a press release.
The decision to cancel the festival does not affect the Mackinac race, the release said.
Auto racing in Detroit took a hit when organizers cancelled the Detroit Grand Prix on Tuesday. The IndyCar Series race was scheduled for Belle Isle – a Detroit River island – in late May.
"As a result of the current public health restrictions and mandates, Grand Prix officials determined it was not possible to host the event at the end of May in order to help protect the health, safety and well-being of the spectators, partners, volunteers, employees and event participants at the Detroit Grand Prix," organizers said in a press release.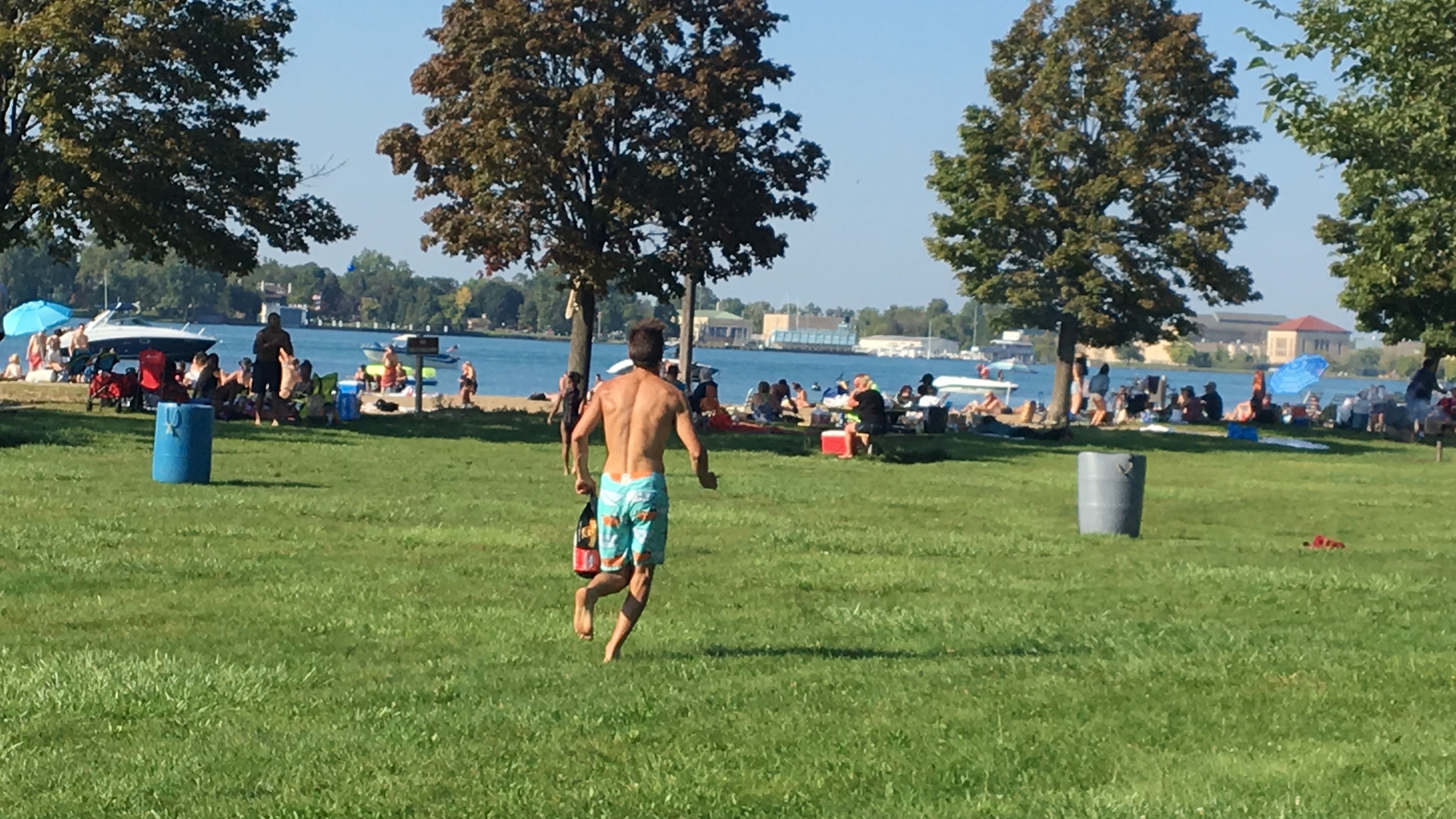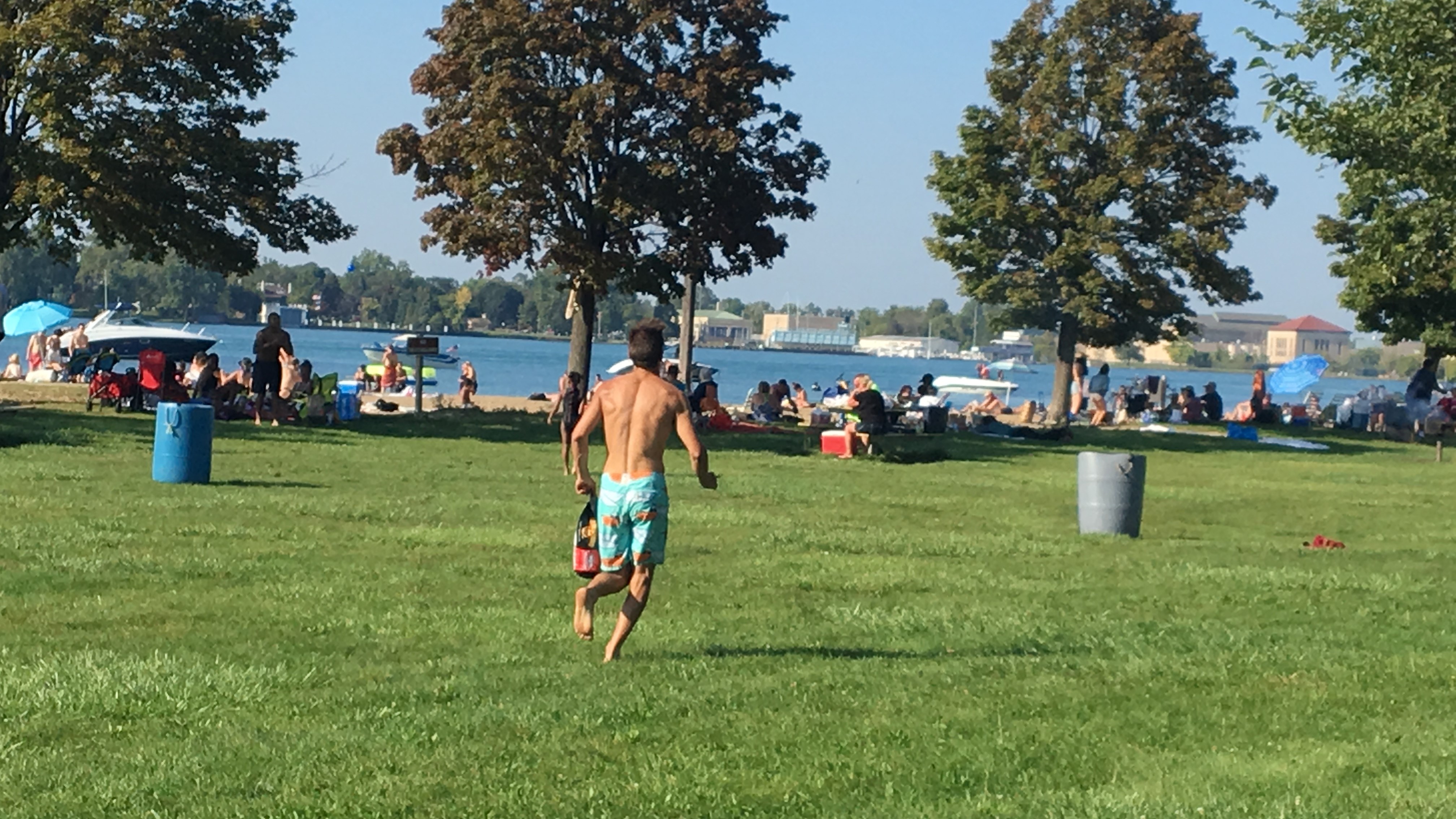 Organizers said they hoped to find an alternate date later in the year but "due to logistical and scheduling challenges, no suitable dates were available to host the event on Belle Isle."
The cancellation follows suit with the Indianapolis 500 that was scheduled to precede the Detroit Grand Prix and was postponed until August.
Lakefront mecca
Chicago's lakefront is a summer mecca for casual sports activity and also hosts a pro volleyball tournament and a triathlon.
The pro volleyball tournament is scheduled for the Oak Street Beach in early September. But the tour sponsors, the Association of Volleyball Professionals, has already started to cancel events in other cities.
This decision to cancel events "comes following the guidance of medical professionals, the Centers for Disease Control and Prevention, as well as a risk-management assessment of each market," AVP said in a statement on its website.
In a COVID-19 statement, the Chicago Triathlon website said it's too early to cancel the late-August event and it is monitoring updates from federal and local agencies.
For the masses, there's the Fourth of July fireworks at Navy Pier in Chicago, which juts into Lake Michigan, and the Air and Water Show at North Avenue beach. The Air and Water Show draws an estimated 2 million people to the lakefront according to the Chicago Park District, the event's sponsor.
Chicago has canceled special events through May 15, Deputy Mayoral Press Secretary Eugenia Orr told Great Lakes Now in an email.
For summer events, Mayor Lori Lightfoot told reporters at a news conference that given the rapid developments with COVID-19, it would be "foolhardy" to say anything about what happens in August.
Lightfoot has been aggressive in keeping people away from the lakefront. Noticing that groups were defying the stay at home order, she directed the lakefront, the Riverwalk and other popular gathering places closed.
"While our parks and other green spaces offer residents a brief respite during this stay at home order, we simply must take action to prevent the large gatherings that are putting our public health at risk," Lightfoot said in a statement.
What next?
What happens when the COVID-19 crisis ends and stay at home orders are lifted? Will people quickly revert to attending their favorite big events?
People may fall into three camps, according to Traverse City counselor Joseph Sanok, commenting on potential social behavior.
Those who are eager to socialize will quickly return to previous patterns, and those who are apprehensive will reunite with family and friends but will remain wary about being in big groups for a period of time.
The last group will take a "wait and see approach," because they may not trust government recommendations or reporting, Sanok said.
"In Michigan, this means that even if restrictions are lifted by summer, most tourism, expanding business, and social activities will most likely be significantly lower than in past years," Sanok said.
More COVID-19 coverage from Great Lakes Now:
Featured Image: Pro walleye anglers idle at a Catawba Island marina as they wait for the official start of one of the lake's numerous competitions, Photo by James Proffitt