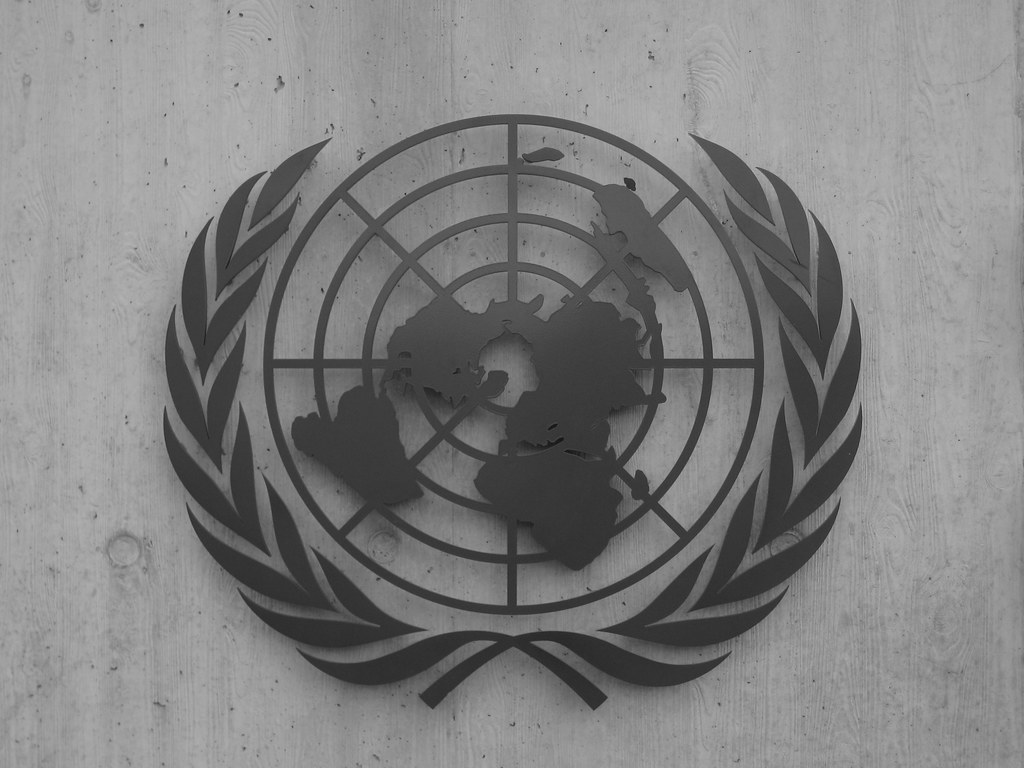 Group recognized for efforts on Lake Erie Bill of Rights
The Lake Erie Bill of Rights was passed by voters at the end of February, allowing individuals to sue on behalf of the lake.
On Earth Day, the local group that campaigned for the measure, Toledoans for Safe Water, was invited to the United Nations in New York City to talk about the campaign.
"The whole experience was absolutely amazing," said Crys Janko, a member of Toledoans for Safe Water. "It says a lot about Toledo as a whole, as a city that has gumption."
Janko said she and others in the grassroots group, a core of about six to eight people, set their minds to move forward with LEBOR. And they did.
Janko and Markie Miller, another Toledoans for Safe Water member, wrote the presentation which Miller made at the Ninth Interactive Dialogue of the General Assembly on Harmony with Nature on April 22.
"It was humbling and very rewarding," said Miller. "There was such a difference between this and our campaigns. There was no 'Okay, you've got five minutes to convince us.' It was more telling your story on a really personal level to people who understand what you're going through."
A different feeling than campaigning for LEBOR
For more than two years, Miller and other members of Toledoans for Safe Water worked to bring the Lake Erie Bill of Rights to people's attention.Their efforts included plenty of speeches, presentations and informal one-on-one conversations with people both for and against the measure.
Rights of Nature has been growing worldwide in recent years, though in the U.S. it is just beginning to gain traction. LEBOR offers legal status to not only Lake Erie, but all its tributaries and all theirs – in essence, the entire watershed. It's the first such Rights of Nature law in the U.S. that protects an ecosystem in its entirety.
But Miller said her presentation at the U.N. was markedly different from promoting a Lake Erie conservation agenda. Instead of trying to sway an audience, Miller instead spoke to a group who's been through parallel struggles in their own lives and nations.
"There was a big difference from the normal campaign thing where you're trying to get people on your side," she explained. "It was great just to say 'Hey, this is what we did and why' and really just kind of celebrate."
Miller said she relished the opportunity to speak about LEBOR outside Toledo.
"It wasn't so much about me presenting as it was my chance to be a voice for the community and be a voice for the lake. To realize that this is a moment for total honesty and understand the gravity and know I've got to do a good job," she said.
Toledo's Lake Erie problems one among many
The event featured other panelists throughout the day who spoke about their own issues and campaigns. Activists from all over the world participated, including groups from France, Bolivia, India, Ecuador, Bangladesh and Nigeria, among others.
Topics ranged from utilizing indigenous education to restore nature and combat climate change to protection and restoration of waters and wild rice on northern Minnesota's Native American lands and beyond.
Janko said the realization that Toledo's LEBOR is part of a growing picture is pretty cool.
"It makes you realize that what we're doing is more important to the world than it is to us right now, that although what we're doing is something unique here, but to realize this is a widely spreading concept, it's humbling," Janko said.
Miller said things are definitely different post-NYC trip.
"One thing someone said, I think it was someone from India, is that 'Facts can be ignored, experiences can't,'" she said. "In New York we had an entire room full of people who have experienced something and they were there, just like we were, representing other people."
Featured Image: United Nations emblem, Photo by Harshil Shah via flickr.com cc 2.0