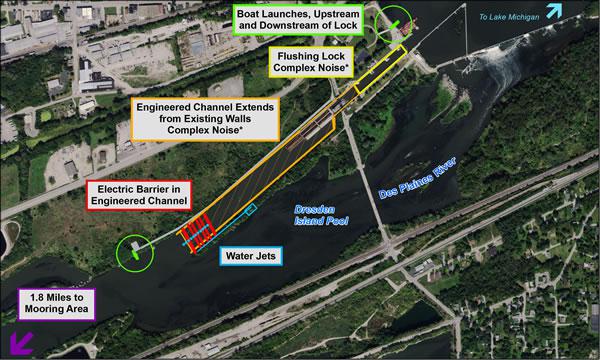 By Elizabeth Miller, Great Lakes Today
In a long-awaited report, the U.S. Army Corps of Engineers says new measures are needed to prevent Asian carp from getting into the Great Lakes.
The report says the current defense at the Brandon Road lock in Illinois – an underwater electric barrier – should be beefed up. The Army Corps' recommended plan would add water jets and complex noises – like the underwater recordings of a boat motor.
Read the full story – or listen now >