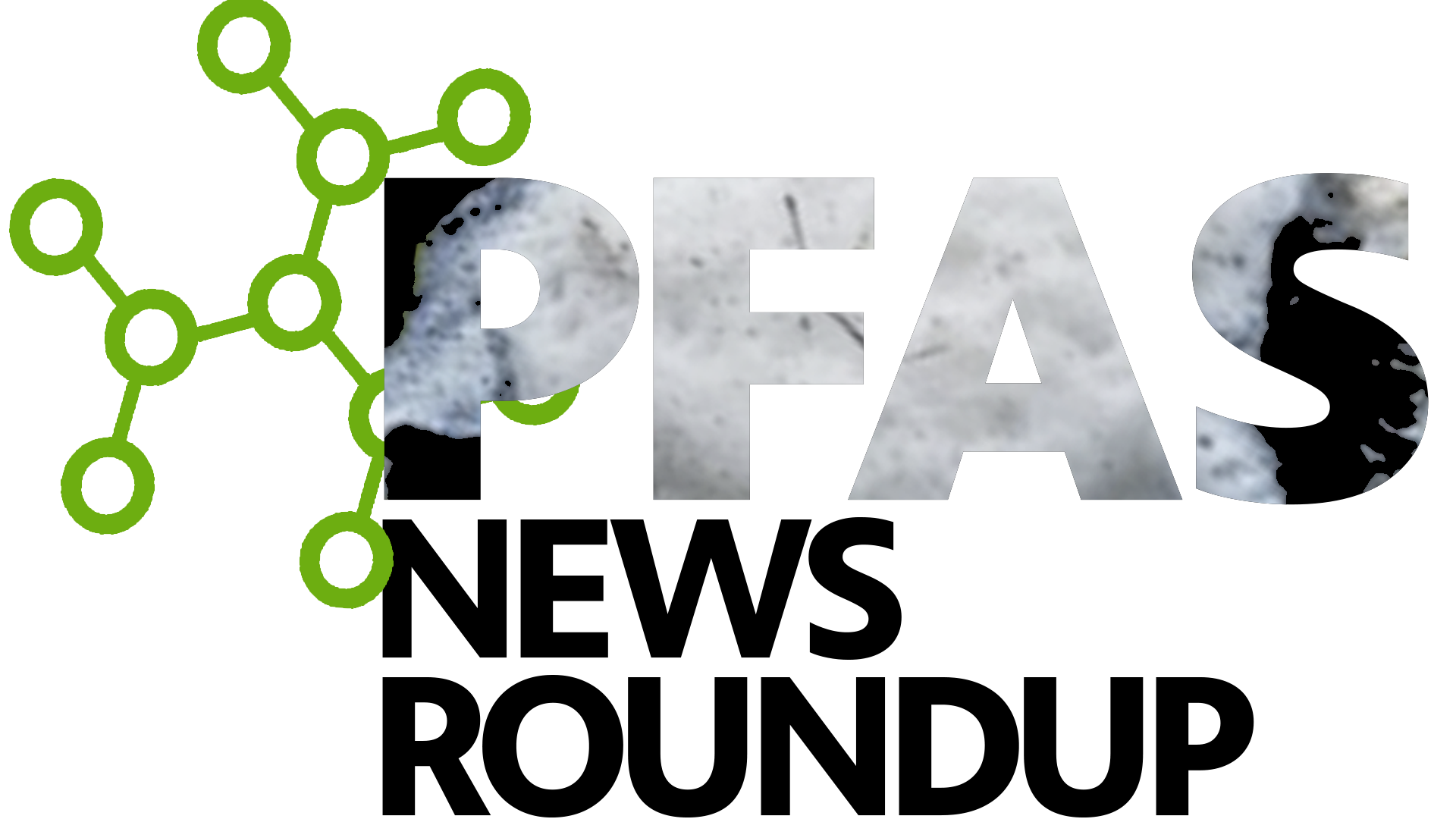 Keep up with PFAS-related developments in the Great Lakes area with Great Lakes Now's biweekly headline roundup.
Click on the headline to read the full story:
Illinois
Forever Chemicals and Cancer Risk — Chicago Health Magazine
The managing partner at a Chicago-based law firm started getting calls from firefighters last year: men and women with kidney, prostate, and bladder cancers. They were interested in filing lawsuits based on their health issues.
Michigan
Former Fruitland Township Landfill — State of Michigan
The Michigan Department of Environment, Great Lakes, and Energy will provide oversight as Fruitland Township samples drinking water wells near a former landfill in the direction of groundwater flow because of the potential for PFAS waste disposal at the site.
Minnesota
St. Cloud Testing Machine to Eliminate Forever Chemicals From Solid Waste — KNSI
St. Cloud has been picked to partner with a pair of universities and a company to test a device to eliminate PFAS from solid waste at the wastewater treatment plant.
Ohio
Ultrasound may rid groundwater of toxic 'forever chemicals' — Ohio State News
New research suggests that ultrasound may have potential in treating a group of harmful chemicals known as PFAS to eliminate them from contaminated groundwater.
U.S. News & World Report: PFAS Chemicals Tied to Later Puberty in Girls — University of Cincinnati
Research out of the University of Cincinnati shows that exposure to PFAs chemicals delays the onset of puberty in girls by an average of five to six months.
Pennsylvania
Pennsylvania to increase PFAS monitoring in rivers and streams — WHYY
The announcement comes a month after the USGS found 76% of waterways in the state contain PFAS.
Wisconsin
City joins 20+ Wisconsin municipalities in PFAS water contamination lawsuit — Racine County Eye
The city has joined more than 20 other Wisconsin municipalities in national litigation over PFAS water contamination.
What do PFAS do to the body? Why more Wisconsinites are asking that question. — Milwaukee Journal Sentinel
We partnered with the Marquette Law School Poll to survey Wisconsin residents about their perceptions of PFAS risk and water quality in their communities.
National
Allonnia CEO Nicole Richards is removing forever chemicals from water — Fast Company
Allonnia CEO Nicole Richards talks about the startup's ingenious solutions to removing PFAS and other dangerous chemicals from the water supply.
University professor works to remove potentially carcinogenic 'forever chemicals' from water — The Crimson White
A professor of chemical and biological engineering at The University of Alabama, has been leading research into ways to remove PFAS from drinking water.
'Like a Russian roulette': US military firefighters grapple with unknown PFAS exposure — Oregon Capital Chronicle
New research links testicular cancer among U.S. military members to PFAS, adding to the dangers they pose.
Fluorinated Plastics Carry the Risk of 'Forever Chemicals' — Bloomberg.com
PFAS compounds are characterized by their chains of carbon atoms bonded to fluorine atoms and a process used to treat household containers may turn products toxic.
Scientist: 'Forever chemicals' are harming wildlife along with humans — MPR News
Pandas, sea lions, tigers and over 330 species across the globe are at risk of harm from exposure to PFAS. No matter where animals are tested the chemicals show up.
Rome will receive $75 million from 3M to settle PFAS pollution case — The Atlanta Journal-Constitution
The city of Rome will receive $75 million from materials manufacturing giant 3M to settle a lawsuit claiming that toxic chemicals produced for years by the company and used by textile and flooring factories in North Georgia have contaminated the city's primary drinking water source.
Study finds unexpected demographic to have highest concentration of dangerous chemical in blood — Yahoo News
A peer-reviewed study has now found that Asian Americans have 88% higher median levels of PFAS in their blood compared to non-Hispanic white people.
EPA Releases Toxic Substances Control Act PFAS Final Rule — The National Law Review
The Environmental Protection Agency has finalized a rule that will provide the agency, its partners and the public with a dataset of PFAS substances manufactured and used in the United States. EPA says this dataset is the largest of its kind.
More Domestic Chip-Making Means More 'Forever Chemicals' — Forbes
The CEO of the only American PFA manufacturer, says the company is ramping up production to meet the demands of semiconductor fabrication.
---
Catch more news at Great Lakes Now: 
PFAS News Roundup: Can we get rid of 'forever chemicals'?
PFAS News Roundup: Impact of PFAS on farming, proposed cuts to the EPA