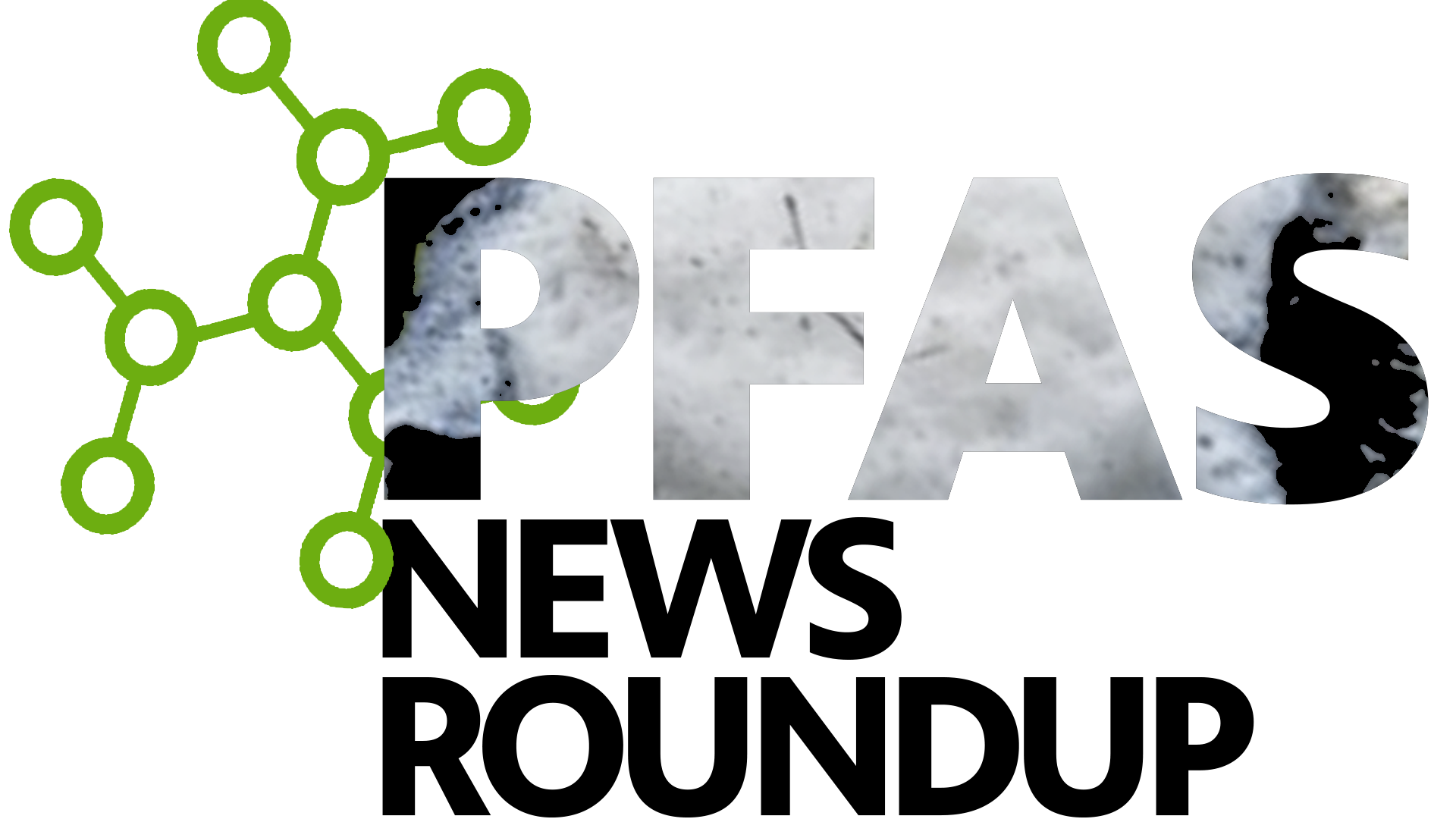 PFAS, short for per- and polyfluoroalkyl substances, are a group of widespread man-made chemicals that don't break down in the environment or the human body and have been flagged as a major contaminant in sources of water across the country.
Keep up with PFAS-related developments in the Great Lakes area.
Click on the headline to read the full story:
Illinois
Widespread PFAS contamination detected in Rockford area's drinking water — Northern Public Radio
Multiple wells with PFAS levels above the statewide health advisory for those substances have been found in southeast Rockford.
Michigan
Fish in two southeast Michigan rivers are loaded with PFAS — MLive
All fish tested from Michigan rivers contain 'forever chemicals', study finds — The Guardian
New study shows all fish tested from Huron and Rouge Rivers have PFAS — WDET
PFAS pervasive in Detroit area fish, groups find, prompting exposure fears — The Detroit News
In Ford Lake, concentrations of toxic PFAS chemicals in the 15-inch smallmouth bass caught by local anglers totaled 125 parts-per-billion. In Kent Lake, PFAS in the six-inch bluegill was 113-ppb. A study conducted by the Ecology Center, Friends of the Rouge, Huron River Watershed and six local anglers recently found PFAS in every fish caught and tested.
Minnesota
Minnesota Legislation Proposes Sweeping PFAS Ban that Holds Serious Consequences for Residents in the State and Across the Country — American Chemistry Council
The debate and confusion around PFAS or Fluorotechnology is growing in 2023 as policymakers in some states have begun to consider overly broad, unscientific bans and restrictions on this important family of chemistries.
Ohio
Ohio rail crash: toxic waste removal suspended amid contamination fears — The Guardian
Environmental Protection Agency orders rail company to 'pause' shipments from crash site pending a review of plans to dispose of waste near Houston and Detroit.
Wisconsin
PFAS among environmental issues in Evers' budget plan. Here's a list. — Milwaukee Journal Sentinel
Governor Evers' budget includes money to find and fix PFAS contamination in addition to funding for state parks, Great Lakes erosion, conservation, farming and climate change.
National
EPA Proposes Limits for 'Forever Chemicals' in Drinking Water —  The Wall Street Journal
The Environmental Protection Agency on Tuesday proposed the first federal limits on so-called forever chemicals in public drinking water, a move that is expected to cost water utilities billions of dollars to filter out substances that have contaminated the water supplies of millions of people.
Biden's Visit To Firefighters Spotlights Union's Calls To Replace Toxic Protective Gear — Forbes
President Biden headlined a firefighters' union event, the first time in more than two decades that a sitting president has addressed the group. The International Association of Fire Fighters which represents some 340,000 members is urging Congress to remove PFAS from their protective gear and set aside funding for safer alternatives.
New Report Indicates That PFAS Substances Are Found On Nearly Every Continent — The Weather Channel
A new analysis from an environmental advocacy nonprofit reveals that over 100 peer reviewed studies suggest PFAS substances are found on nearly every continent.
EPA Announces Upcoming Virtual Regional Listening Sessions on the PFAS Strategic Roadmap — Environmental Protection Agency
The U.S. Environmental Protection Agency is announcing a series of upcoming virtual listening sessions on the EPA's PFAS Strategic Roadmap. Each session will provide opportunities for communities to share feedback directly with EPA Regional and program leaders to inform the implementation of the actions described in the Roadmap.
Toilet paper is an unexpected source of PFAS in wastewater — ScienceDaily
Now We Need to Worry About Harmful 'Forever Chemicals' in Our Toilet Paper Too — Time
Study: Enough PFAS in toilet paper to consider it a 'potentially major source' of pollution — WOODTV
A new global study finds harmful PFAS chemicals in toilet paper and sewage. Researchers extracted PFAS from the paper and sludge solids and analyzed them for 34 compounds. Based on toilet paper usage, the researchers estimate each person adds between 6.4 and 80 micrograms of PFAS to our wastewater systems each year.
---
Catch more news at Great Lakes Now: 
EPA to limit toxic 'forever chemicals' in drinking water
Lakes Michigan and Huron join list of lakes with PFAS-tainted smelt