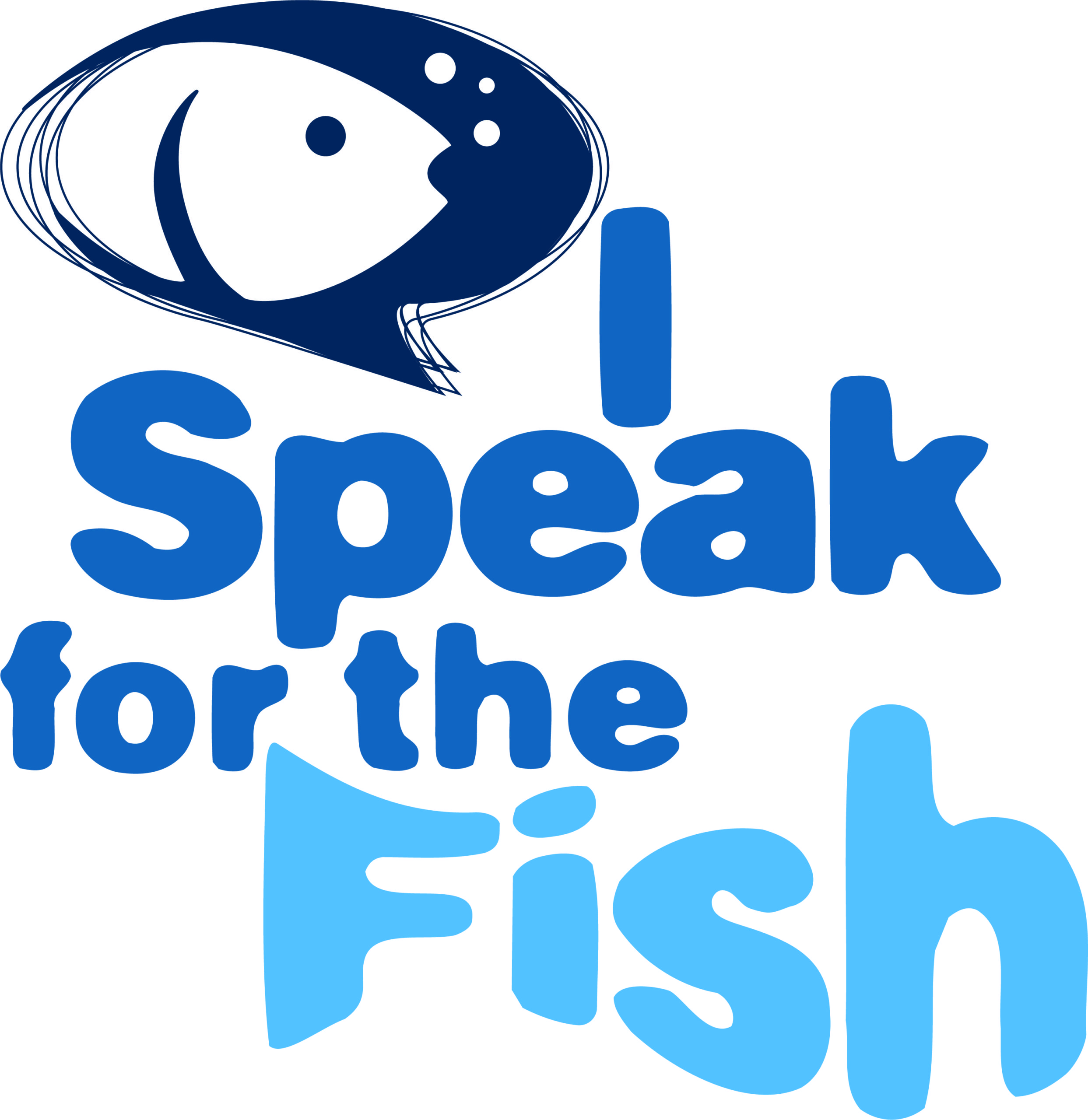 I Speak for the Fish is a monthly column written by Great Lakes Now Contributor Kathy Johnson, coming out the third Monday of each month. Publishing the author's views and assertions does not represent endorsement by Great Lakes Now or Detroit Public Television. Check out her previous columns.
---
If you still need to fill up a stocking or simply have some down time that you would like to fill with a good book, I'm here to help. I've curated a short list of books from my library shelves that have in one way or another influenced my dive career and writing style.
A couple are new releases. A few are old favorites. Some my husband and I have contributed to and others mention us by name. They run the gamut from fireside reads and intellectual prose to field guides and textbooks. And while I have nothing to gain from your purchases, hopefully you will.
Touch the Sea by Dee Scarr
My first scuba certification course included a lecture on marine life that was filled with dire warnings and veiled threats.
Coral reefs were teaming with dangerous species and a misplaced hand could easily be impaled by a spiny urchin, or worse, by the highly-venomous stonefish. Moray eels were lurking in every crevice just waiting to attack while barracudas and sharks could strike at any moment without warning.
But then Dee Scarr developed and popularized an alternative approach to the divers-should-fear-everything school of thinking I was taught.
Scarr is a world-renown diver and a member of the women divers hall of fame. While working as a divemaster in the Caribbean, she developed her "Touch the Sea" program that espouses understanding and respect for marine life rather than fear.
Scarr has published three books, and I largely credit her first book, Touch the Sea with changing how I perceive and relate to the underwater realm.
Used copies are available for under $15.
What a Fish Knows: The Inner Lives of Our Underwater Cousins by Robert Balcombe
Robert Balcombe has proven it's possible for a book about fish to make it to the New York Times' Bestsellers list. "What a Fish Knows" is a fascinating read that will particularly resonate with anyone who likes or works with fish.
In January, Balcombe commented favorably on my muskie column and mentioned his own bestseller. I immediately purchased a copy and thoroughly enjoyed it. Balcombe looks to science for answers to his questions about fish. And some of the answers he finds are downright amazing.
Are fish sentient? Do they feel emotions? Can they recognize individuals and form bonds?
In "What a Fish Knows," Balcombe demonstrates that there is far more to fish than most people believe and he shares the research that proves it.
New, used and kindle versions available for $4 to $18
Accidental Reef and Other Ecological Odysseys in the Great Lakes by Lynn Heasley
Lynn Heasley is an environmental historian who teaches at Western Michigan University. About five years ago, Heasley reached out and asked if she could interview Greg and me for her latest book: "Accidental Reef and Other Ecological Odysseys in the Great Lakes."
Heasley weaves together some of our stories along with the experiences of fishermen, scientists and Indigenous peoples to present a fuller understanding of the Great Lakes. She also looks at how the abundance of natural wealth in the region will influence the future of the Great Lakes.
The book includes beautiful illustrations by Glenn Wolff.
New copies available for $28.50
The Great Lake Sturgeon edited by Nancy Auer and Dave Dempsey
Each chapter of this book is written by a different expert who works in one way or another with lake sturgeon. Together, the book covers all aspects of lake sturgeon from their cultural significance to Native communities to current management plans and future restoration goals.
"The Great Lake Sturgeon" was edited by Nancy Auer, who teaches at Michigan Technological University and is generally regarded as the first researcher to focus on and expand the understanding of lake sturgeon in the Great Lakes, and by Dave Dempsey, a well-known author with over 35-years of experience in environmental policy.
Related:
In the preface, Auer explains her goals for the book. "The chapters are meant to allow readers to discover the inner beauty and mystery of a truly magical fish, one not often encountered or observed, one that some are striving to protect in a sustainable future," she writes
New and used copies available from $12 to $30
Field Guide to Freshwater Fishes of Ontario by Royal Ontario Museum
I find field guides to be an invaluable resource particularly when seeing something for the first time. Our personal collection includes guides to everything from butterflies and mushrooms to snakes and mussels.
The Royal Ontario Museum guide was created by the same group of researchers that help maintain one of the largest fish collections in North America including the men featured in the Great Lakes Now "Jar Trek" segment earlier this year.
The images, content and quality of the ROM guide allows it to sit comfortable alongside our Audubon guides.
New copies available for $29.99
Miles from Nowhere: A Round-the-world Bicycle Adventure by Barbara Savage
Miles from nowhere is the story of a two-year bicycle trek around the world. It's the kind of book that makes you laugh out loud and keeps you up past your bedtime.
If you read this book, and I highly recommend you do, it will be obvious why it resonates with me. The jacket of my hardcover copy is torn and stained and generally beaten up from repeated readings. This is the book that I cannot wait to reread every five years when it feels fresh again.
As a writer and a woman with an adventurous spirit, Barbara Savage is one of my all-time favorite authors.
Used copies and Kindle version from $9.99 – $18.95
Diving and snorkeling guide to the Great Lakes by Kathy Johnson and Greg Lashbrook
Yes, this one is by me. Once upon a time, people purchased oversized books filled with breathtaking imagery and displayed them as tabletop art. And we had dreamed of publishing one featuring freshwater fish. But try as I might, I could not convince the editor at the largest publishing house for underwater books that enough people would buy one.
However, he was looking to add a book on Great Lakes shipwrecks to their line of global dive guides. We accepted the assignment and spent the next two years diving in all five of the lakes photographing the most popular shipwrecks for sport divers.
We sold through two editions. Used copies are still available for under $10
Working Underwater: The Story of the Commercial Diving Industry by Mike Cox
Published to commemorate the 50th anniversary of the Association of Diving Contractors International, this book contains an illustrated history of the commercial diving industry, paired with the histories of the companies that helped shape the industry, including our work with Commercial Diving and Marine Services.
Commercial Diving and Marine Services was one of the first commercial dive operations to employ female divers. My boss, founder Wayne Brusate notes that while the male diver are physically stronger, he appreciated that women "had no problem going through 18 or 24-inch pipes which most of the guys could not do." [Link to dump diving piece]
New copies available $50.00
---
Catch more news at Great Lakes Now: 
I Speak for the Fish: These catfish have something to say
I Speak for the Fish: Water snakes are spooktacular
---
Featured image: Gilboa Quarry. (Photo Credit: Greg Lashbrook/PolkaDot Perch)