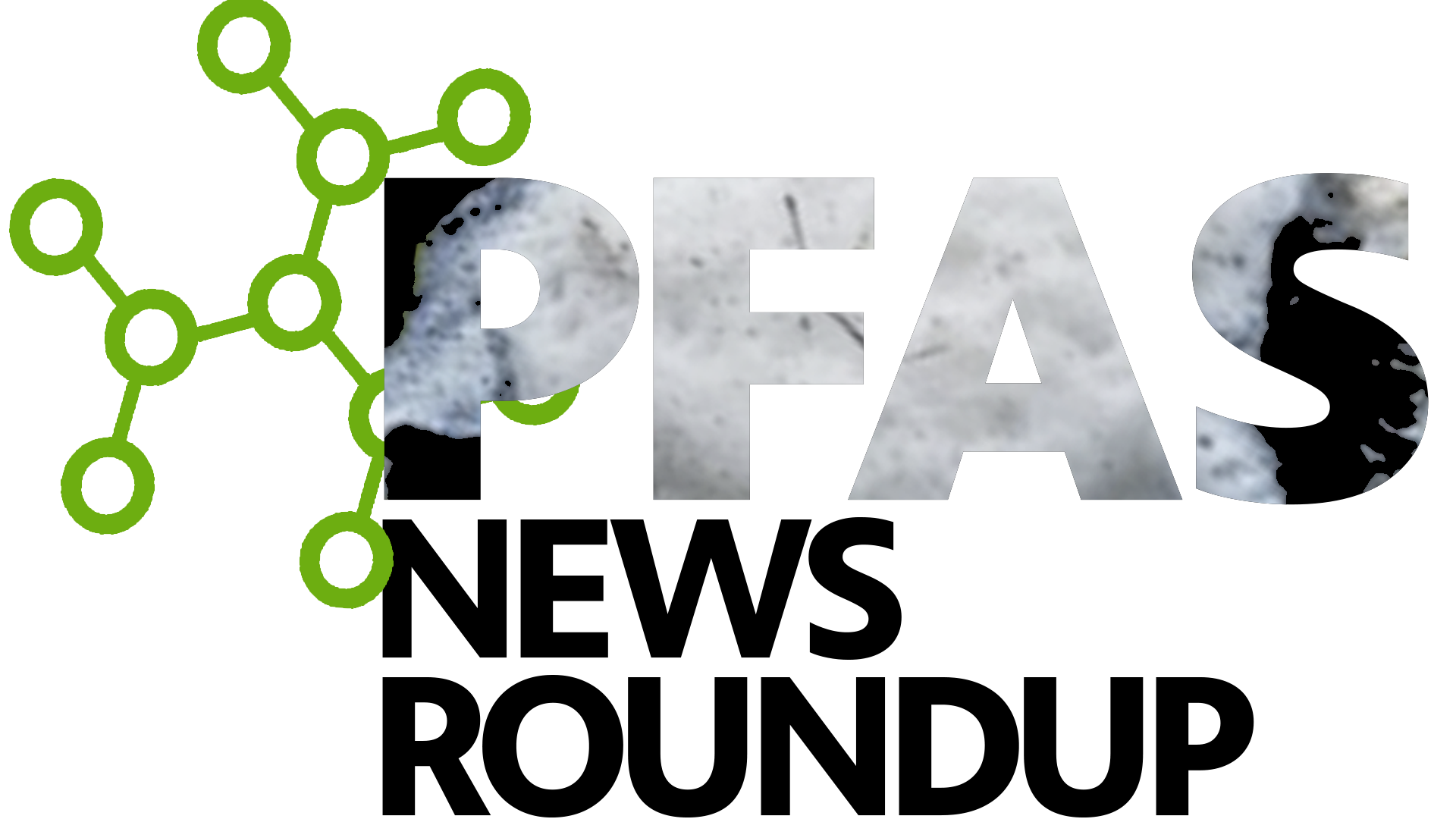 PFAS, short for per- and polyfluoroalkyl substances, are a group of widespread man-made chemicals that don't break down in the environment or the human body and have been flagged as a major contaminant in sources of water across the country.
Keep up with PFAS-related developments in the Great Lakes area.
Click on the headline to read the full story:
Michigan
Defense spending bill includes a mandate to act on contaminated sites. Yet, in Michigan and most other states, the Department of Defense has done little to address its PFAS problems despite the millions of dollars that have been provided for cleanup work in recent defense authorization and appropriations bills.
A fire has been raging at an Upper Peninsula industrial complex for two weeks despite the "aggressive attack" firefighters across the region launched against the flames. As fire crews from around Michigan and Wisconsin continue fighting the blaze, environmental officials are monitoring PFAS compounds in the area's drinking water, which have risen since the fire started Oct. 6 although state environmental officials say they remain within safe limits.
New York
Medical screening for conditions and illnesses associated with exposure to PFOA are scheduled to begin soon for residents of Hoosick and Petersburgh, New York and Bennington, Vermont. All of the programs will be based at Southwestern Vermont Medical Center. Monitoring will focus on diseases and conditions associated with PFOA exposure, which include kidney and testicular cancer; liver function disorders; thyroid disease; ulcerative colitis; and high cholesterol conditions.
Pennsylvania
Beneficial reuse of treated wastewater provides an opportunity for soil to act as an additional filter for PFAS, reducing the immediate impact of direct discharge of PFAS to surface water. However, given that the chemical structures of PFAS are difficult to degrade, the risks and potential tradeoffs of using treated wastewater for irrigation practices, especially in the long-term, are not well understood.
Wisconsin
The Wisconsin Department of Natural Resources is launching a new requirement to track down cancer-causing forever chemicals across the state. Cities with a population of over 50,000 will be required to test their water for PFAS beginning Nov. 1.
National
In the absence of federal enforceable drinking water standards for PFAS, nine states have stepped into regulate these toxic compounds in drinking water.
Smooth, foamy, water-proof. These characteristics are extremely desirable in beauty products, but manufacturers sometimes use ingredients that contain fluorine to achieve them. Now, researchers reporting in ACS' Environmental Science & Technology show that some cosmetics and personal care products labeled as having fluorinated components also contain PFAS, whether or not these forever chemicals were listed as ingredients.
The nonprofit watchdog Center for Environmental Health initiated legal action against Recreational Equipment, Inc. (REI) after testing showed their waterproof rain jackets for kids and adults could expose individuals to PFOA and PFOS.
To see if nonstick pans that are claimed to be PFOA-free really are, and if consumers can rely on other PFAS-related claims, Consumer Reports tested Swiss Diamond, Always, and Red Copper nonstick frying pans to see if they are really free of PFAS chemicals.
Nearly all participants in a new study looking at exposure to PFAS in North Carolina have multiple dangerous compounds in their blood, and most at levels that researchers say requires medical screening.
Alligators are a species that date back more than 150 million years and bore witness to the extinction of the dinosaurs. However, a new study suggests these apex predators are under threat from PFAS.
Five popular tampon brands — including two advertised as organic — have detectable levels of fluorine, an indicator of PFAS, according to a new report. Twenty three tampon products were tested by a U.S. Environmental Protection Agency certified lab and found levels of fluorine ranging from 19 parts per million, or ppm, to 28 ppm in five of the brands.
---
Catch more news at Great Lakes Now: 
PFAS News Roundup: Petition says EPA loophole lets "forever chemicals" evade review
PFAS News Roundup: High levels of "forever chemicals" found in pesticides, artificial turf