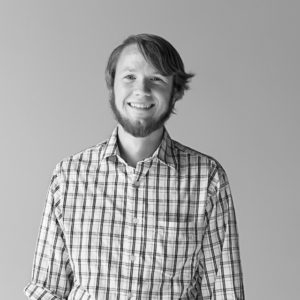 Love staring at a map and discovering something interesting? Then "Mapping the Great Lakes" is for you. It's a monthly Great Lakes Now feature created by Alex B. Hill, a self-described "data nerd and anthropologist" who combines cartography, data, and analytics with storytelling and human experience. He's the founder of DETROITography and authored "Detroit in 50 Maps," a book published in 2021. Find all his Great Lakes Now work HERE.
---
Fossil fuel energy is an all-consuming industry, so much so that many fear for the future of our planet and population if we don't look to alternative sources of energy.
But even those are not without controversy, like the concern over the storage of nuclear waste too close to the Great Lakes basin. Canada proposed storing nuclear waste 1,600 feet deep within the Great Lakes water basin about 30 miles away from Lake Huron. Canada has four nuclear power plants along the Great Lakes shoreline and the U.S. has eight.
The data used in this map come from the World Resources Institute, which has been tracking power plants since 2018 in an open source database.
The Great Lakes region is seeing a rough transition away from fossil fuels, with market delays, legal troubles and misinformation getting in the way of some developments.
Recently, the Palisades Nuclear Plant near South Haven, Michigan, closed down 11 days early despite efforts from the Michigan Gov. Gretchen Whitmer and an announced $6 billion federal nuclear bailout. Keeping the Palisades plant open would have allowed Michigan to more easily reach its goal of going carbon neutral by 2050. Nuclear power accounts for almost 30% of Michigan's emissions-free energy. Consumers Energy, with plans to go carbon neutral by 2040, purchased energy from Palisades. Michigan's solar and wind energy infrastructure is lacking compared to its Great Lakes neighbors, though Consumers is currently reaching out to farmers with a goal of securing 70,000 acres to expand its solar infrastructure.
---
Catch more news at Great Lakes Now: 
Mapping the Great Lakes: Where to find your sugar maples
Mapping the Great Lakes: Lighthouse search
---
Featured image: Power Plants in the Great Lakes Region (Map by Alex Hill for Great Lakes Now)