By Mary Annette Pember, Indian Country Today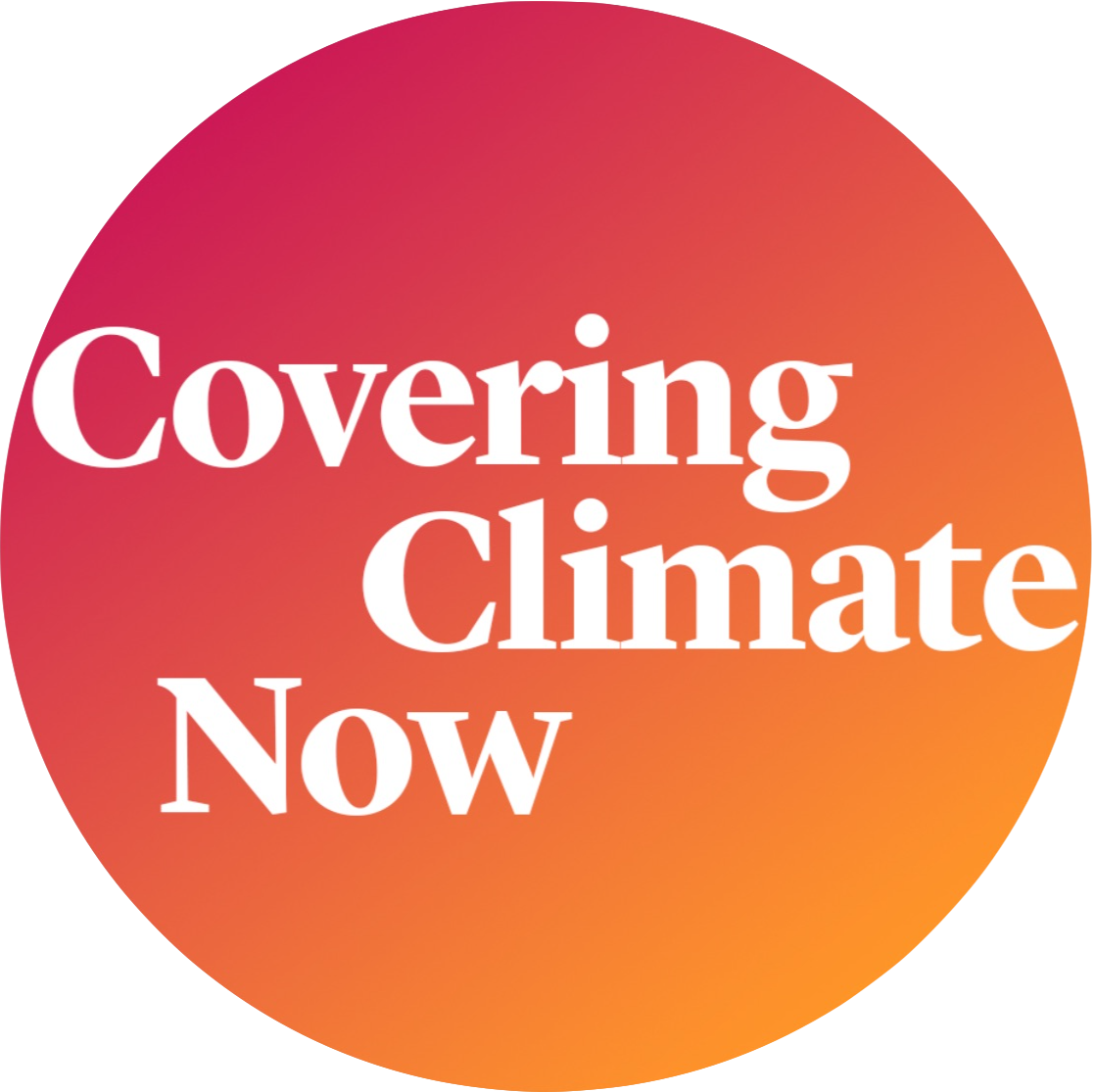 This story originally appeared in Indian Country Today and is republished here as part of Covering Climate Now, a global journalism collaboration strengthening coverage of the climate story.
---
Indigenous leaders are largely being excluded from participation in the upcoming United Nations Climate Change Conference as the world grapples with escalating problems from floods, fires, heat, drought and other disasters.
Limited access to COVID-19 vaccines in certain regions, travel restrictions and quarantine in the United Kingdom for people from "red list" countries in Central and South America, Africa and Asia, and rising costs of travel and lodging are hindering Indigenous participation, Indian Country Today has found.
Even those who manage to get to Glasgow, Scotland, for what is shaping up to be one of the world's most important meetings on addressing climate change may have little access to influence the discussion, despite the UN's recognition that Indigenous knowledge is key to long-term success.
"Indigenous peoples need to create their own Indigenous Climate Change Convention," said Graeme Reed, co-chair of the International Indigenous Peoples Forum on Climate Change. Reed is of Anishinaabe and European descent.
The gathering is set from Nov. 1-12 in Glasgow, and leaders in the United Kingdom have been adamant that the meeting take place in person despite the resurgence of the pandemic.
As COVID-19 infections rise, however, the United Nations and United Kingdom leaders are facing increasing public pressure from Indigenous people, non-governmental organizations and leaders in developing nations to postpone the November conference until people can gather together safely.
A coalition of 1,500 green organizations as well as a coalition of 48 Indigenous and civil society groups sent letters to leaders calling for the conference to be delayed. And more than 600 member organizations of the Women and Gender Constituency to the climate change summit joined the call to postpone the meeting, saying that the event pits climate change action against global health.
Currently, British citizens traveling home from red-list countries must undergo testing and quarantine in a hotel. Non-UK residents from red-list countries are denied entry altogether
The UK made a special exception initially to allow for vaccinated COP26 delegates from red-list countries to enter the country, but required them to quarantine for five days at a hotel. Recently, after calls escalated for cancelation of the summit, COP26 President Alok Sharma announced that both vaccinated and unvaccinated delegates, observers and media from red-list countries would be allowed to enter, with their quarantine time in hotels paid for by the UK government.
Vaccinated participants from red-list countries must quarantine for 5 days; unvaccinated must quarantine for 10 days.
COP26 organizers announced in June that they would be sending vaccines to delegates who might not otherwise have access to them, but Britain didn't start shipping the vaccines until Sept. 3, officials said.
In response to questions from Indian Country Today, a COP26 spokesperson said organizers are working to keep the gathering safe.
"We are working closely with public health officials, and all partners including the Scottish Government and UN, on every possible measure to ensure we hold COP26, in person, in a COVID-19 secure way," according to the statement. "This includes vaccinations, a specific test, trace-and-isolate regime, social distancing, enhanced ventilation and face coverings. The UK has announced the offer of vaccination to COP26 …accredited delegates who would otherwise be unable to get them and we are on track to administer the first doses."
It's almost too late, however, for people to be fully vaccinated and obtain visas for travel in time to attend the conference, said Tom Goldtooth, executive director of the Indigenous Environmental Network. Goldtooth is of Diné and Dakota ancestry.
"I'm questioning the legitimacy of this conference, since the people who really need to be there might not be able to attend," he said.
'Barriers to participation'
Authors of the massive, sobering UN climate change report, the International Panel on Climate Change Sixth Assessment Report released on Aug. 9, make several references to Indigenous people and their knowledge of the Earth as essential resources in battling global warming.
And in the preamble of the landmark 2015 UN Paris COP21 agreement binding member countries together to battle climate change, parties acknowledge that action should be guided by knowledge of Indigenous peoples.
But that doesn't mean officials listen. In the UN organizational scheme, individual member countries are considered sovereign states but Indigenous tribes or communities are not — they must depend on UN accredited organizations for credentials allowing them to attend the conference.
Each accredited organization receives a limited number of credentials for attendees. COP26 organizers had not yet issued credentials to accredited organizations by early September.
"Indigenous peoples' lives are on the front lines of climate change and I am concerned that so few of us will be able to be at the table in Glasgow during negotiations," said Andrea Carmen, co-chair of the Facilitative Working Group for the Local Communities and Indigenous People's Platform. Carmen is a citizen of the Yaqui Nation and executive director of the International Treaty Council.
Indigenous peoples were not allowed inside negotiations among states at the COP conferences until 2015, when they gained recognition under the Paris Agreement with the creation of the Local Communities and Indigenous Peoples Platform.
In 2018, platform members elected 14 members to the Facilitative Working Group, half of whom are representatives of Indigenous peoples organizations and half from regional groups. Under the rarified, complex hierarchy of the UN climate change conventions, the group has official recognition and can submit work plans to negotiations. Members of the working group can be present during negotiations but lack official negotiating power.
"We had to do our work by exerting pressure from outside the process," Carmen said. "If we were lucky, we might have had a couple of Indigenous people who were credentialed by states who would come out and tell us what was really happening."
Indigenous peoples attained the status only after decades of hard work and negotiations by leaders and advocates, Carmen said.
Reed said the group strengthens the positions Indigenous people bring to the table.
"The working group is an important tool for Indigenous peoples to have institutional credibility within the eyes of the UN Climate Change Convention," Reed said.
But it's not the same as negotiating on equal footing with other sovereign nations, critics contend.
"Even in the best of times access to and participation in the (United Nations Framework Convention on Climate Change) spaces is far from equal, whether for negotiators or for civil society observers," the 48 Indigenous and civil society organizations wrote in a letter to COP26 leaders that was shared with Indian Country Today.
"Global inequalities play out in terms of whose delegation is biggest, best resourced and most able to cover multiple negotiations at the same time," the letter states. "Marginalized groups, Indigenous peoples and women face particular barriers to participation."
Indigenous peoples lead the way
Although the world's Indigenous population continues to experience unequal access to influential forums such as COP26, they have had an outsize role in calling attention to the impacts of climate change.
Globally, Indigenous people comprise only 5 percent of the population yet manage 80 percent of the world's biodiversity such as forests, tundra and mountains. And although they exert the smallest carbon footprint, they are among the most vulnerable to the impacts of climate change, according to research published in the academic journal, Nature Sustainability.
"Indigenous peoples are action makers, innovators, through their traditional knowledge," wrote Hindou Oumarou, a member of the Facilitative Working Group, in the United Nations Sustainable Development Goals blog. Ibrahim is a member of the Mbororo pastoralist people in Chad and president of the Association for Indigenous Women and Peoples of Chad.
"For centuries, Indigenous peoples have protected the environment, which provides them food, medicine and so much more," she said. "Now it's time to protect and benefit from their unique traditional knowledge to bring concrete and natural solutions to fight climate change."
The Indigenous Environmental Network released a report in August 2021 claiming that Indigenous resistance against fossil fuel expansion projects in Canada and the U.S. has stopped or delayed greenhouse gas pollution equivalent to at least one-quarter of the annual emissions in both countries.
"Indigenous land defenders have exercised their rights and responsibilities to not only stop fossil fuel projects in their tracks but establish precedents to build successful social justice movements," the report stated.
Going beyond 'lip service'
For now, Indigenous leaders and organizations are working to gain as much access as possible to the UN conference even as COP26 policies are changing daily.
COP26 organizers are now considering holding the conference as a hybrid virtual summit, according to Aberto Saldamondo, counsel on climate change for the Indigenous Environmental Network.
A virtual meeting would significantly sideline Indigenous people who may have limited access to reliable internet service, according to Carmen, Goldtooth and other Indigenous leaders.
Moreover, they believe the negotiations should take place in person, since Indigenous participants have limited access to conference sessions with officials and government leaders.
"A lot of the work at the UN is grabbing states (leaders) in the hallways and cafeterias and saying, 'Hey, we need your support on this position or policy,'" Carmen said. "We need to be able to sit down physically with the states and tell them about our communities. That kind of work can't be accomplished virtually."
Indigenous leaders in the U.S. got a boost this year when the nation officially rejoined the UN Paris Agreement on Climate Change, with former Secretary of State John Kerry appointed as the first presidential envoy for climate change.
Carmen said Kerry met informally via a Zoom call with her and a handful of tribal leaders in August seeking input from Indigenous people regarding the U.S. position on climate change.
"I reminded him respectfully that in creating the Facilitative Working Group, COP leaders stated that countries are strongly urged to consult with Indigenous peoples; part of that commitment includes incorporating suggestions and recommendations by Indigenous peoples into U.S. policy," Carmen said.
"I suggested that the U.S. could take the lead in officially including Indigenous peoples in policy creation," she said. "He did agree to meet with us informally in Glasgow at the COP26 conference."
Kerry's office declined to provide a comment to Indian Country Today.
Andrew Miller, advocacy director for Amazon Watch, a nonprofit organization advancing the rights of Indigenous peoples in the Amazon basin, is among those who are skeptical about the impact of the conference.
"It will be interesting to see if there's any concrete outcome from the COP26 beyond lip service to Indigenous peoples and rights," Miller said. "We always debate whether or not to go to the annual COP meetings. From a cost-benefit perspective, it may not be worth it for Indigenous leaders to spend limited funds and to take two weeks away from essential community organizing against loggers, gold-miners, etc."
Still, Miller said he understands that Indigenous people are reluctant to back away after their hard-won, albeit limited, access. But he wonders if COP26 will contribute to policy changes among massive international non-governmental organizations or other powerful international entities such as the World Bank, corporations and governments.
"This is what we need to watch for," he said.
Our stories are worth telling. Our stories are worth sharing. Our stories are worth your support. Contribute $5 or $10 contribution today to help Indian Country Today carry out its critical mission. Sign up for ICT's free newsletter. 
---
Catch more news on Great Lakes Now:
Canada commits $340 million to Indigenous protected areas, guardians programs
Enbridge Line 3 divides Indigenous lands, people
---
Featured image: United Nations emblem