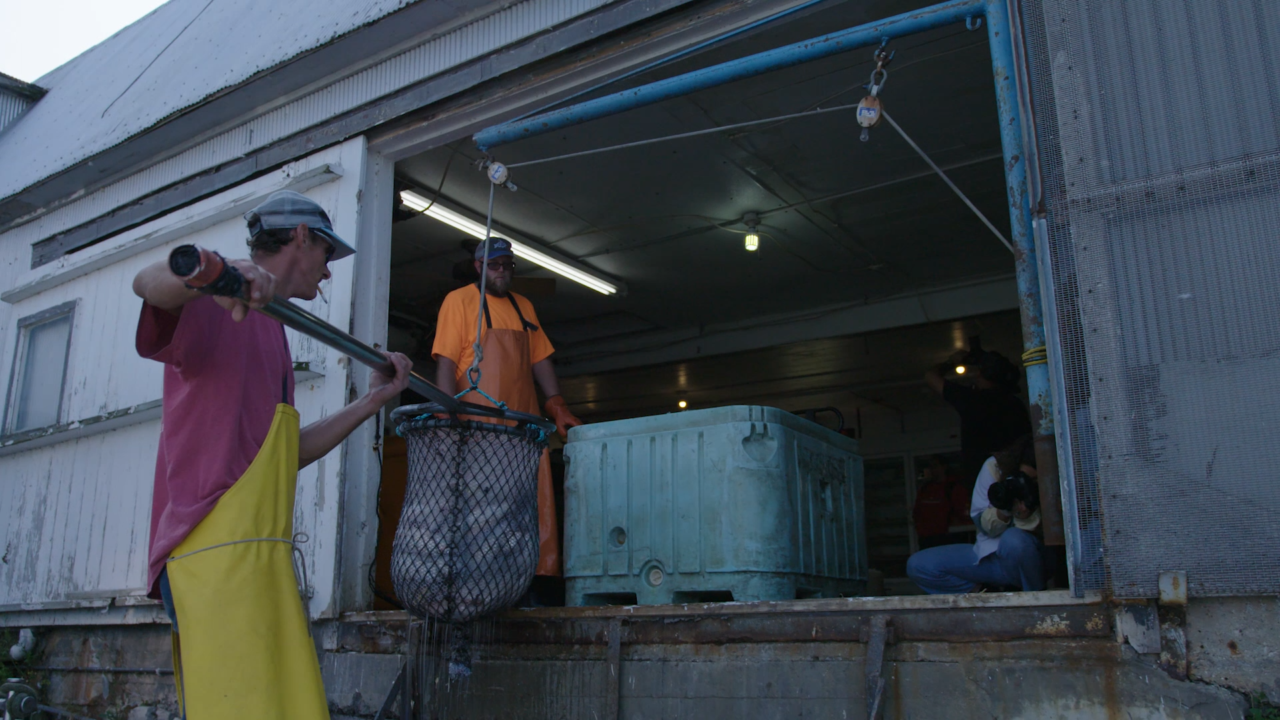 Editor's Note: The story was updated Feb. 9 to correct the spelling of Sen. Ed McBroom's name.
It could be weeks before Michigan's commercial fishing outfits can get back to catching whitefish ­– but even then they're not sure what's left of the season will save their businesses.
That's because they're tied up in a legal fight over the rules of their game – rules imposed by the Michigan Department of Natural Resources in January that limit when and where commercial fishers can operate in the Michigan waters of the Great Lakes.
"We're not accepting the new terms," said attorney Michael H. Perry, who represents the Michigan Fish Producers Association. "If the department does what it says it's going to do, it's going to put our constituents out of business."
At issue is Fisheries Order 243.21, which was handed down Jan. 8 after a years-long effort to update state laws around commercial fishing died in a Michigan Senate committee in December. Since the Michigan Legislature is now in a new legislative session, a brand-new bill or bills must be introduced and approved.
The new order changes allowable fishing depths from 150 feet to 80 feet or less, and also closes lakes Michigan and Huron for the month of October, which fishers say is one of their most important months. The lakes are already closed for the November whitefish spawning season.
The MFPA sued the Michigan DNR in federal court in January and will ask for a preliminary injunction that would allow Michigan's 13 commercial fishing operations back on the water under the rules that governed 2020. If granted, Perry said, those folks could be fishing as soon as April, which is normally a productive month.
The suit alleges that Fisheries Order 234.21 will make commercial fishing unprofitable. It further alleges the order was written to punish commercial fishers for seeking amendments to a House Bill proposed in 2020 and that the DNR deliberately withheld license applications for 2021. Applications normally go out in December but were held until January this year, Perry said.
The DNR response to the lawsuit, issued last week, said the lawsuit completely mischaracterizes the DNR's intentions, and that the delay in license applications was due only to uncertainty around license renewal application fees. The DNR declined to comment on pending litigation but has said that a patchwork of laws and fisheries orders have left enforcement gaps that need to be addressed by the Legislature.
The issue has been simmering for more than a year, and 2020 did no favors for the industry: COVID-19 disrupted restaurants and tourism widely, leaving commercial fishers in Michigan, Wisconsin, Minnesota, Tribal Nations (who operate under treaty rights negotiated in the 1800s and are not subject to DNR laws) and Ontario with nowhere to sell their wares. Michigan's Native and non-Native commercial fishing operations together caught nearly 4 million pounds of whitefish in 2018.
Last February, the Michigan House of Representatives passed three tie-barred bills – which must all take effect together or not at all – setting new laws for state-licensed commercial fishing. The bills were supported by the DNR and sportfishing advocates but opposed by the MFPA.
The bills went to the Senate Committee on Natural Resources, which held hearings in June and July and heard testimony from stakeholders, including Tribal Nations.
The groups were not in agreement, so State Sen. Ed McBroom assembled a work group to try and find common ground.
It went badly. His Nov. 5 Commercial Fishing Workgroup Report characterized the discussion as a "turf war" that encompassed "some of the most disturbing and disappointing examples of unwillingness to bargain in good faith or deal honestly as I have seen."
The report's recommendations addressed fees, net location, reporting and other accountability measures for commercial fishing, but also brought up the possibility of penalizing sportfishers if their equipment damaged properly placed commercial fishing nets.
The DNR opposed the amendments, saying it needed more time to review their implications, and the bills died in committee.
"I was disappointed after all the work done during last session, that these bills did not get over the finish line," said State Rep. Jim Lilly, who represents District 89 in West Michigan and co-sponsored all three bills. "I plan to re-engage stakeholders to see if there is middle ground, and it is my intent that any bills introduced this session reflect those talks.  I do not see the bills being introduced as they were last session.  With that said, I remain committed to balancing the interests of the sport fishing community with that of the commercial fishing industry."
In past years, the application period was so seamless that commercial fishers received their applications with the permits already enclosed. There were a few places to sign and they were good to go for another year. This year the applications came without any accompanying documents, permits or otherwise, so they're sending them in with last year's permits attached.
They're not exactly sure what they're applying for, but they know they have little intention of fishing under the new restrictions.
"For any of us to accept those restrictions, we're accepting that we're not going to make any money and we're going to fail," said Amber Mae Petersen of Muskegon, who owns a fish market and whose husband Eric is a fourth-generation commercial fisherman. "So accepting those terms saying that we're accepting our failure. Who does that?"
Dave Spratt is a freelance writer and CEO of the Institute for Journalism & Natural Resources.
---
Catch up with more commercial fishing news on Great Lakes Now:
Federal Relief: Great Lakes fisheries finally get a cut of COVID-19 relief funds
Family-owned fishing businesses displaced by waterfront developments on Great Lakes
Fall Brawl: Sheffield Lake fishing derby inspires intense angling
PFAS News Roundup: Hunting and fishing restrictions expanded, Duluth water safe, attorneys general urge stricter action
Great Lakes Fishery: Commercial vs. recreational conflict
Great Lakes Fishery: The start of the industry and the fall of fish populations
The Age of Nature: Humanity's relationship with nature in the Great Lakes region and beyond
---
Featured image: (Image from Great Lakes Now Episode 1014)