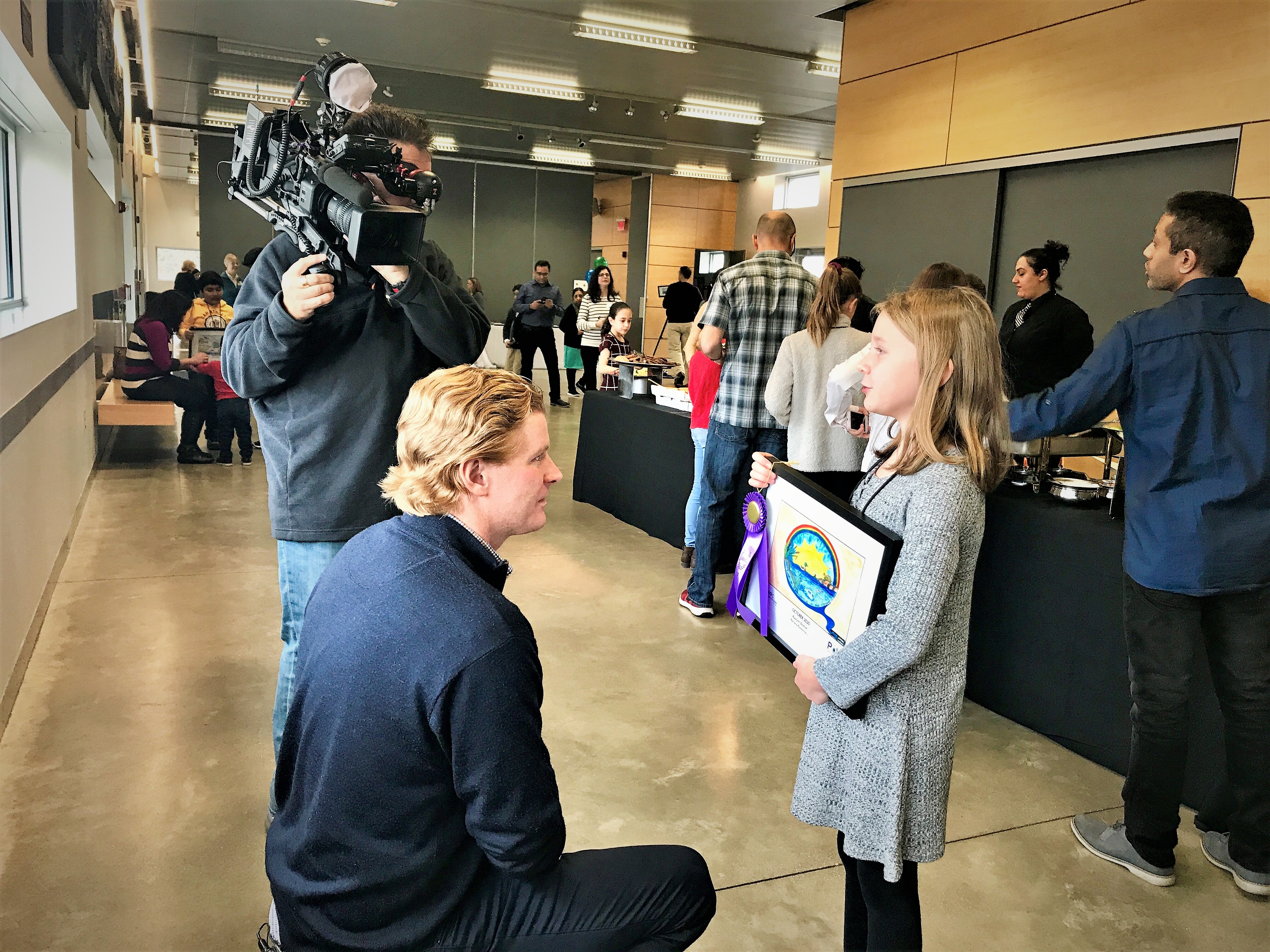 Even the youngest Great Lakes fans can learn more about the world's largest surface freshwater system – and they can do it while watching educational television.
The Michigan Learning Channel launched statewide earlier this month as a new distance-learning initiative. All six Michigan PBS stations are involved in the channel, with Detroit Public Television leading the effort.
On-demand video, the livestream, lesson plans, activities, and information about finding the Michigan Learning Channel on your local TV station are available HERE.
Airing from 5 to 7 p.m. on Saturdays each week, the "Great Lakes Now" show is featured as part of the supplemental content for grades 4-12. It's part of the channel's "Michigan block," along with local travel shows "Destination Michigan," produced by WCMU-TV, and "Under the Radar: Michigan."
In addition to video resources, the Michigan Learning Channel will curate lesson plans and other resources from Michigan organizations and across the PBS system so educators and parents can create a robust educational experience — both while children are learning from home and when students return to school.
The Channel, which includes livestream and on-demand content as well as broadcast television, works closely with Michigan's educational community to overcome internet-access barriers and offer high-quality instructional content to the state's 1.5 million school children and their families.
At launch, the Channel is focused on the youngest learners, offering standards-aligned instruction in reading, writing, math, and social-emotional learning for grades K-3. On evenings and weekends, older students in grades 4-12 can find educational shows from across the PBS system that explore science, math, literature, poetry, history and civics.
The WORLD Channel's At-Home Learning Block is part of this programming, airing weekdays from 7 p.m. to midnight as well as overnight.
"One of our priorities is to highlight Michigan-based content," said Gillian Gainsley, program director for the Michigan Learning Channel. "Sharing Great Lakes Now helps students understand their local issues and ecosystems and relate science and current affairs to their daily lives. It's also fun to see places you've visited on TV."
Great Lakes Now's educational resources, including the Virtual Field Trip exploring coastal wetlands, drew a lot of attention in the early part of the pandemic as families and educators scrambled to find high-quality educational content that could be delivered virtually.
"We're excited to make Great Lakes Now's lesson plans available to teachers and families," Gainsley said. "And we're looking forward to working even more closely as we expand into creating upper elementary and middle school content down the road."
---
Take a look at some Great Lakes Now curated lesson plans:
Great Lakes Learning: Take to the lakes without a boat
Great Lakes Learning: Freshwater science for the youngest learners – Part 1
Great Lakes Learning: Model the population dynamics of invasive species at home
API key not valid. Please pass a valid API key.
---
Featured image: Great Lakes Now Host Ward Detwiler interviews fourth-grader Kaylynn Sketch about her drawing – the grand prize winner in the Oakland County Water Resources Commissioner's Kids Clean Water Calendar art contest. (Photo courtesy of the Oakland County Water Resources Commissioner's Office)