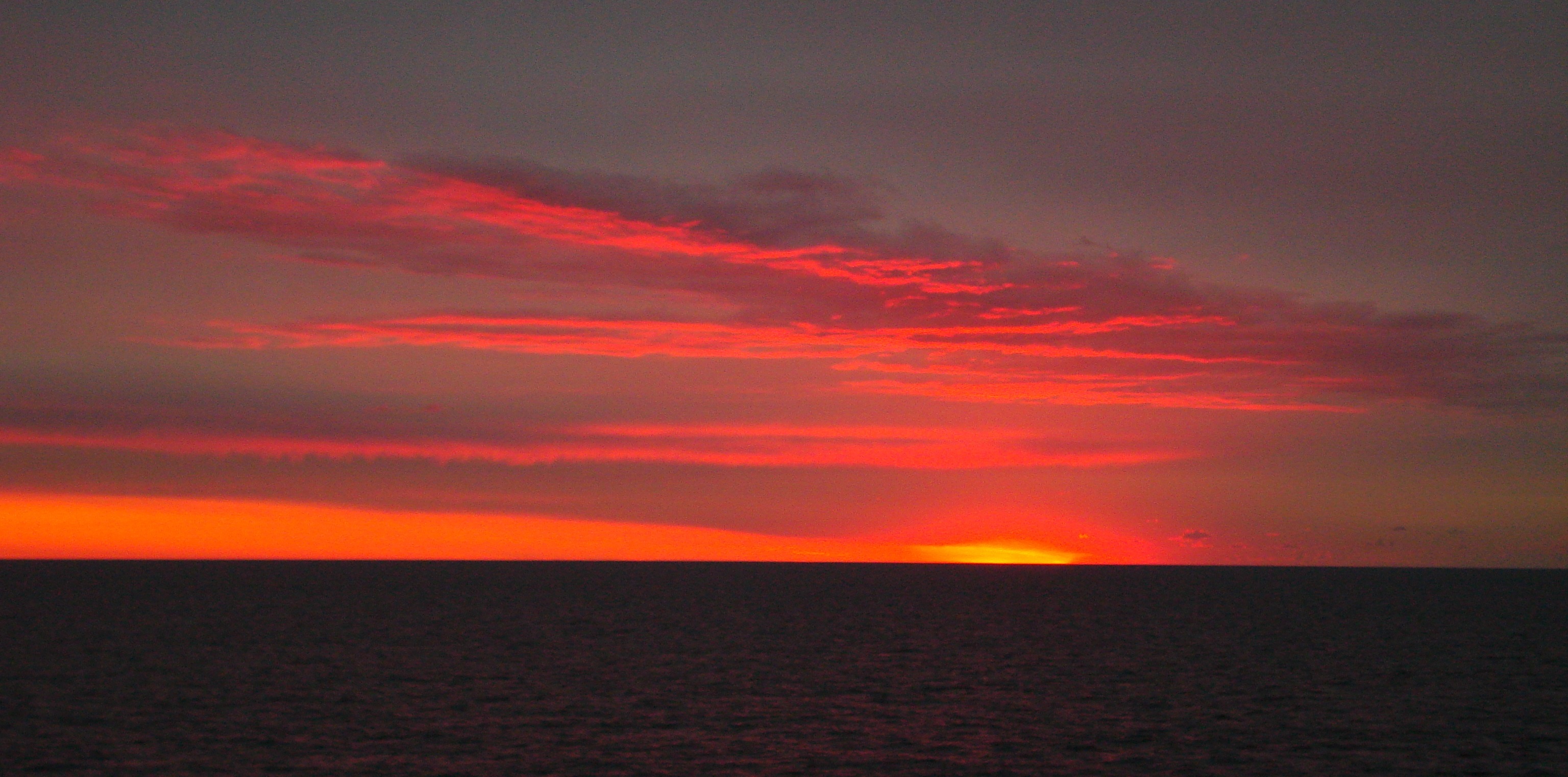 "Climate change is causing significant and far-reaching impacts," scientists say
Climate change is impacting temperature increases in the Great Lakes region faster than in neighboring and the contiguous 48 states.
That's the conclusion of a report released last week by a collaboration of scientists and policy specialists in the U.S. and Canada.
Air temperatures in the region have increased by 1.6 degrees in the period 1985-2016 compared to a 1.4 degree increase for states bordering the Great Lakes region and 1.2 degrees for the rest of the states.
Air temperature changes are one of the most important indicators of climate change because they affect lifestyles and decision making, the report says.  It cited the need of energy companies to be able to predict demand and set rates consumers will be paying as an example.
The report was sponsored by the Environmental Law and Policy Center (ELPC) and  "draws on the array of existing research to assess how the shifting global climate impacts the unique Great Lakes region."
"Significant and far-reaching impacts"
"Climate change is causing significant and far-reaching impacts on the Great Lakes and the Great Lakes region," according to the report.
Among them are water quality degradations and reduced air quality.
Heavy rain events can cause sewage overflows into waterways that provide drinking water with Chicago and Milwaukee as examples. In June 2018 Milwaukee was forced to release an estimated 360 million gallons of sewage into area waterways for the first time in two years after intense storms over two days, according to the Milwaukee Metropolitan Sewerage District's website.  .
The report says climate change is causing more extreme weather and heat waves. It defines extremely warm days as above 90 degrees and says "by century's end the region will experience 30 to 60 additional days each year of these extremely warm temperatures."
Federal, state and local governments can use different measurements to track air quality. That makes it hard to attribute an air quality alert to days with temperatures above 90 degrees, said Brian Urbaszewski, director of Environmental Health at the Respiratory Health Association .
"But if you are looking at global warming generally," he said, "it is anticipated to make ozone air pollution worse. If you have the same amount of ingredients, longer hotter summers mean more days when the ozone making machine in the sky works."
One economic impact of climate change is "the costs of shipping and commerce will grow as lake water levels decline," report contributor Bradley Cardinale told Great Lakes Now.
He said that's "particularly true" for Lake Michigan which has shallow channels.
 Cardinale directs the Cooperative Institute for Great Lakes Research at the University of Michigan.
Lake Carriers Association president James Weakley declined to comment on climate change in general and told Great Lakes Now he had not read the ELPC report.
"But lower lake levels can cause light-loading which increases the cost of shipping. Additionally, they can result in increased dredging which is an additional cost," Weakley said.
Lake Superior no longer immune
Lake Superior has been seemingly immune to the effects of climate change until recent years when bordering areas in northern Wisconsin and Michigan's Upper Peninsula experienced three,100-year storms. The lake has also been hit with algae blooms which are not common given Superior's cold waters.
"I do not believe these events are aberrations," Cardinale said.
For harmful algae to exist, he said, they need warm water and nutrients and "Lake Superior is warming more rapidly than most lakes throughout the world" and the storms are delivering nutrients to the lake.
Cardinale expects the algae blooms in Lake Superior to worsen unless steps are taken to stop nutrients from entering the lake.
The report is based on existing research that was previously published and was peer-reviewed, according,to University of Michigan's Cardinale.
Featured Image: Red sky in morning, Sailors' take warning. Red sky at night, Sailors' delight, Photo by noaa.gov