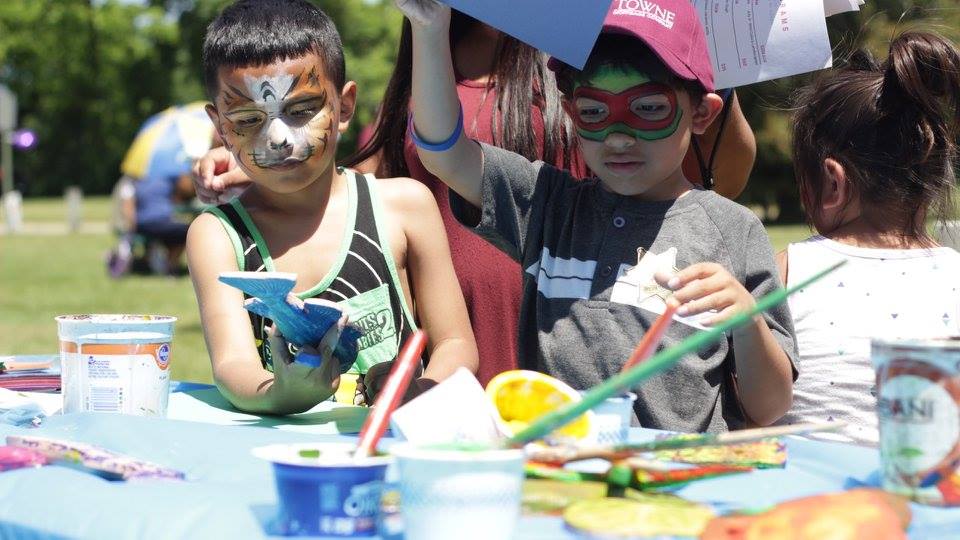 Teaching about the Great Lakes: "A moral responsibility"
"Oakland County is the headwaters of five watersheds," says Oakland County, Michigan's Water Resources Commissioner Jim Nash, "So the water that starts here when it rains ends up in the Great Lakes from five different rivers – the Clinton River, the Flint River, the Shiawassee River, the Rouge River and the Huron River. We are the original source of all these waters. So, if we let things get in the water here, it all ends up downstream in the Great Lakes."
Nash supervises storm drains for 22 communities and operates and maintains sewage disposal systems for the Clinton, Huron and Rouge River watershed. He also runs the non-profit called Pure Oakland Water which educates more  than 3,000 students about environmental issues in conjunction with Oakland University and Cranbrook Institute.
"Storm water is really not regulated"
Nash says, "We're trying to make sure that everybody understands the issues we face, storm water being the most important one nowadays. Because storm water is really not regulated and everything that hits a roof and a road ends up in our lakes and streams. So, we're trying to make people aware and limit the amount that gets in there through green infrastructure. So, we're doing educational efforts to protect the Great Lakes – everything we do ends up in the Great Lakes. So, it's a moral responsibility in my mind to make sure that we're responsible for twenty percent of the world's freshwater."
This weekend's 5th Annual ART FISH FUN Festival on Saturday June 9th in Pontiac's Baudette Park in Oakland County is one of the ways Nash carries out his mission.
Nash says everything is free, and "there are 40 odd stations where people can learn about wildlife and art, wetlands demonstrations, ways to protect local water, with many outside water activities, including "No Kids Left Inside" with Heavner Canoe and Kayak Rentals." Some of the demonstrations include the use of super soakers to teach kids about storm waters and storm drains. Other events: Great Lakes Wildlife Puppets, a native plant display, The Dirt Doctors, and Painting with a Fish. A free barbecue lunch is included, too.
"I take the kids fishing"
Nash gets personally involved in the festival through one of his many passions. "I take the kids fishing. The Oakland County Parks Department has little fishing kits – 24 rods and reels and bait. We have a prize for the boy and girl who catch the biggest fish." Nash says since ART FISH FUN began 5 years ago, the festival has taught kids who've never used a fishing pole before to begin fishing on a regular basis, and they now make water recreation part of their lives in ways they never had before.
Nash says, "If kids have a real connection to water, it makes them remember that the rest of their lives, and they'll have a good respect for keeping our waters clean. That's how I look at it. This is a good way of reaching kids."
The ART FISH FUN festival doubled in capacity last year. He says at least a thousand people are expected this year, and Nash says all ages are welcome.
Nash says this year's Earth Day inspired a record number of communities across the Great Lakes to hold educational events and celebrations to teach people about the importance of maintaining wetlands and how individuals can help protect the water that feeds into all five Great Lakes. He says he's hoping more counties and cities will follow suit.
Nash says the success of the festival is that so many organizations are involved, including the Detroit Institute of Arts, the City of Pontiac, and the Art Experience as well as Oakland County Water Resources Commission, The Clinton River Watershed Council, and Pure Oakland Water.
For more information go to oaklandcountyblog.com
Featured Image: ART FISH FUN Festival 2016, Photo by oakgov.com