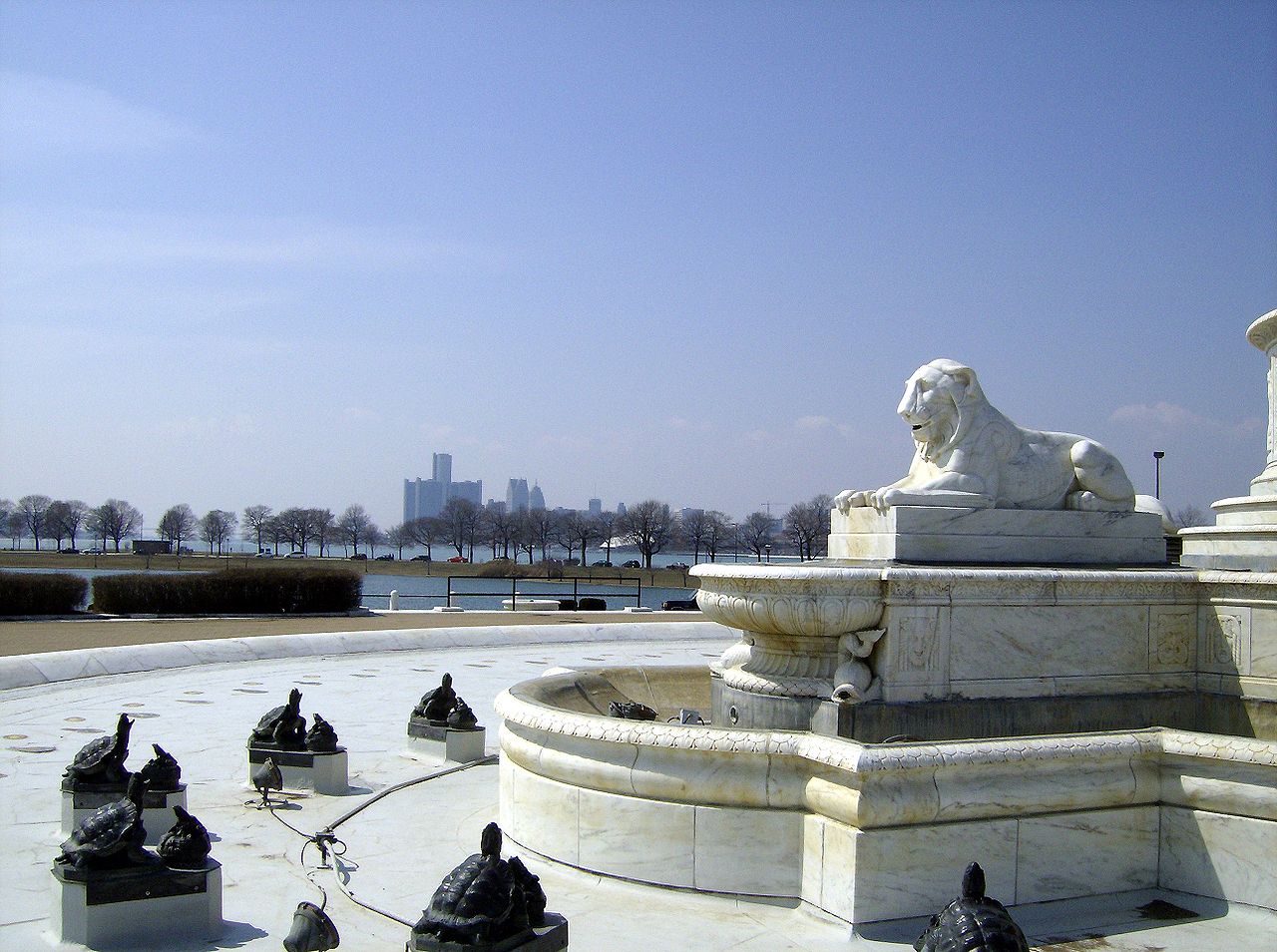 The nexus of urban planning, people and holistic design was topic one when the Mackinac Policy Conference kicked off this week.
While much of the discussion centered around emerging mobility development, environmental issues were part of the mix.
Topics like climate analysis, planning to anticipate flooding, passive cooling and "harmonizing nature and life" were all top of mind for the conference's first keynote speaker, Ingeborg Rocker.
The German native and Ivy league educated Rocker is a vice-president at Dassault Systemes where she focuses on vision and modeling the planet with an emphasis on urban settlements.
The Mackinac Policy Conference is the Detroit Regional Chamber's annual confab of business leaders, politicians and thought leaders who gather to dissect Michigan's political and economic past and brainstorm about its future.
Rocker says there's a large migration to cities worldwide and that means more urban stress and pollution. She said that cities account for only 3 per cent of Earth's land mass but produce 50 per cent of our waste. And 70 per cent of climate warming greenhouse gas emissions are attributable to cities.
Rocker cited Hurricane Sandy where the storm left part of New York city blacked out with people stranded in their high-rise apartments while flooded subway tunnels inhibited movement. She says that's the type of event that should cause urban planners to rethink their work.
Rocker talks about taking a "holistic approach" to urban planning. It's an approach that considers data but puts it in proper perspective,  then designs with the "experience" of urban dwellers as the top priority.
She emphasizes collaboration between city planners, business and citizens as the key component of the urban design process. Rocker says consideration of people should be at the center of any urban renewal..
Planning work done in compartmentalized silos by agencies focused on data and technocratic solutions won't meet the environmental needs of future urban residents, Rocker said.
With a big Detroit contingent in her audience,  Rocker said the city might have to "start gentle and start slow" due to limited resources by identifying a small segment of the city to implement the holistic planning process.
Rocker told Great Lakes Now that Dassault's planning model "can help conserve water and other natural resources while meeting the needs of cities like Detroit, Chicago and other cities with aged infrastructure to rebuild their infrastructure to the latest state of the art."
In the subsequent panel discussion, the moderator asked Rocker rhetorically if "Detroit's decayed infrastructure provides a greater opportunity?"
"That's a beautiful way to put it," Rocker responded.
The Mackinac Policy Conference continues through Friday. Live streaming is available at www.miweek.org.