By Christopher Bonasia, The Energy Mix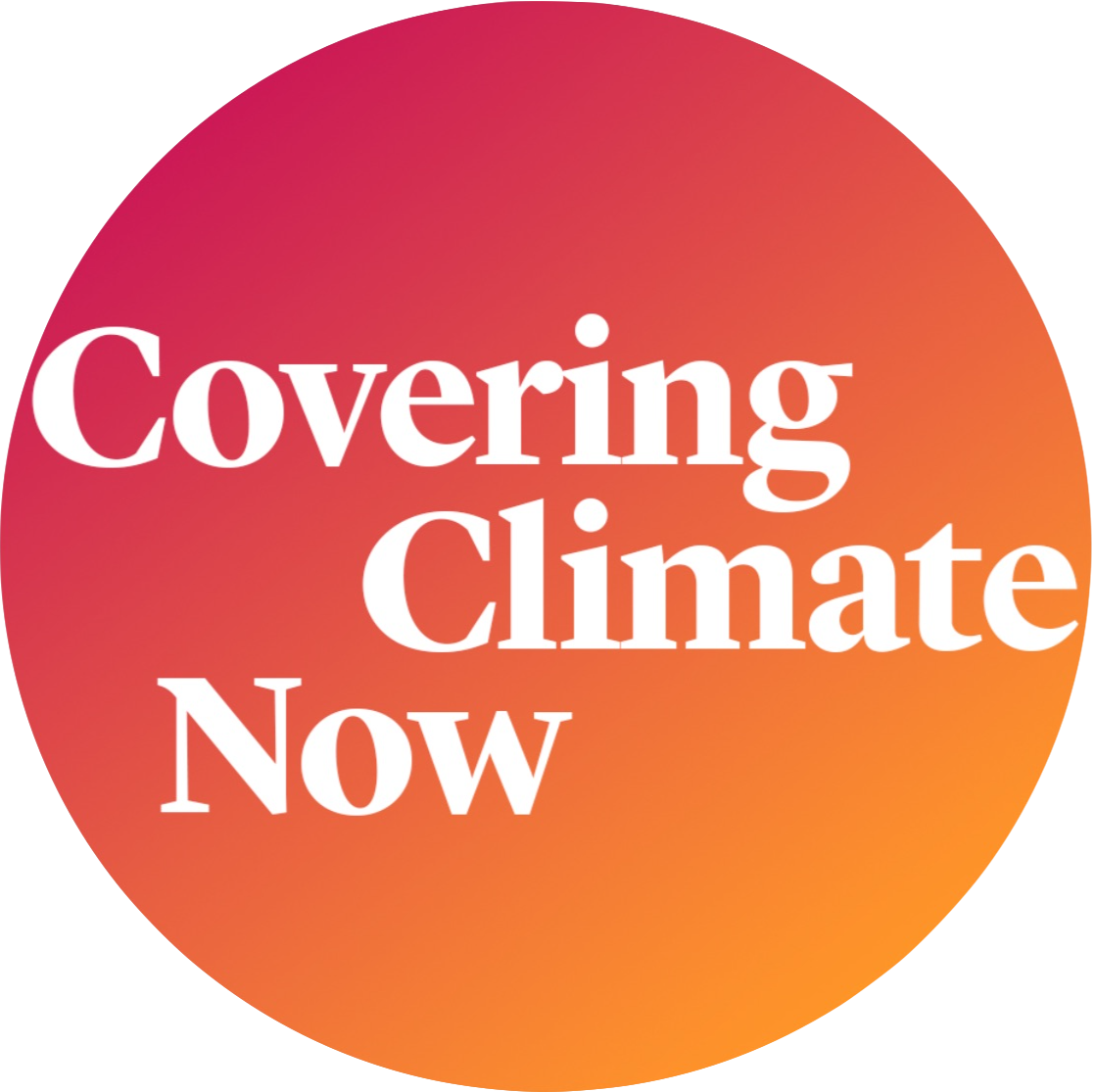 This story originally appeared in The Energy Mix and is republished here as part of Covering Climate Now, a global journalism collaboration strengthening coverage of the climate story.
---
The sudden rise in fertilizer prices since Russia's invasion of Ukraine could have implications for global emissions by reducing how much of it farmers use in their fields. But experts say there's more to the picture, with non-monetary variables like human capital making a big impact on farming decisions.
For decades, farmers have sought ways to reduce agriculture inputs, with no good solution. So the recent spike in fertilizer prices is but a "flashpoint" bringing new attention to an old problem, said the Canadian Agri-Food Policy Institute's managing director Tyler McCann, who also raises beef cattle and goats in west Quebec.
"Farmers have been looking at this for a long, long time," McCann told The Energy Mix. "Fertilizer prices can help change that financial calculation, but they don't necessarily address the human resource challenges that exist."
As national climate schemes focus on limiting the nitrous oxide (N2O) and other greenhouse gas (GHG) emissions that fertilizers produce, policy-makers may find those challenges insurmountable if they fail to consider the intangible impacts that changes in farm management have on the people directly affected. As high fertilizer prices rebalance the cost-to-yield ratios of food production, farmers would benefit from adopting management systems that slash fertilizer use. But a forthcoming study finds that farmers examine more than just the financial costs of adopting new approaches, weighing less measurable factors like impacts on family members, work-life balance, and time invested to develop new skills.
The new study, co-authored by Dr. Terry Griffin, a cropping systems economist at Kansas State Research and Extension, sheds light on how farmers have weighed financial and human capital while considering variable rate technology (VRT) as a tool to cut fertilizer use. First introduced in the 1990s, VRT uses soil testing and satellite imagery to apply fertilizer at different rates across a field, matching soil fertility needs. It can lower inputs—and emissions—by increasing yields while wasting less fertilizer.
But despite the promised benefits, many farmers have been reluctant to adopt the new technology, leaving VRT proponents confused. Griffin says this reluctance stems from the way farmers evaluate the costs and benefits of a new farming approach, pointing out that "most studies have ignored the non-monetary investments of human capital."
The new study aims to correct that knowledge gap and shows, as Ed White summarized in the Western Producer, that resistance to VRT is not "an enigma that defies rationality, as technology promoters have suggested." Instead, it results from "individual farmers more comprehensively assessing the overall costs and benefits of the technology on themselves as individuals, on their family's life and on their farm operations."
Among the overall costs and benefits studies often miss is the considerable training and heavy management commitment VRT requires once it is up and running. For instance, satellite data needs to be cleaned before it can be useful for VRT, requiring farmers to either hire on additional help or spend time doing the extra work themselves, says Alberta researcher Tomas Nilsson, who collaborated with Griffin.
"It's going to cost you time and money and sweat and tears sitting in front of the computer, too," Nilsson said. "It's about finding the tradeoff…. It allows you to do more with less, but it does require you to do more."
Older farmers might be harder to convince that a demanding new system is the best use of their time and money, writes White, adding that a purely economic analysis of a farmer's decision around new technology tends to ignore these factors.
Fertilizer as a Source of Emissions
Total synthetic fertilizer consumption has risen 800% since the 1960s and is gaining attention for its GHG emissions. In a study published last November, small-farm advocacy organization GRAIN calculated that emissions across the entire synthetic fertilizer supply chain now account for 2.4% of the global total and 21.5% of annual agricultural emissions.
On a farm, fertilizer's most notable climate impact results from N2O—a greenhouse gas with a warming potential 273 times greater than carbon dioxide—being released from soils that have too much nitrogen. The gas is naturally produced by soil microbes when there is too much nitrogen for them to metabolize with 100% efficiency in the nitrogen cycle's "nitrification" and "denitrification" stages. Synthetic and organic fertilizer applications cause a greater release of N2O when they exceed soil microbes' capacity, explains the University of California Sustainable Agriculture Research and Education Program.
Certain management strategies can lessen the excess nitrogen from fertilizer applications, and in turn reduce N2O emissions. In addition to VRT, farmers can cut back on fertilizer by using nitrogen stabilizers or adding bio-stimulants to plants, for example. But while "there are a growing number of tools that are available for farmers," choosing the right approach will depend on a farm's specific circumstances, the land under production, and the management systems and controls already in place, said McCann.
Various national climate strategies have set targets for cutting fertilizer use. At the Major Economies Forum on Energy and Climate convened earlier this month by United States President Joe Biden, the European Commission, Germany, and Norway signed on to a fertilizer challenge aimed at raising $100 million before this year's COP 27 climate summit to boost food security, reduce agriculture emissions, and advance "fertilizer efficiency and alternatives". The EU is also calling for a 20% reduction in fertilizer use, including manure, by 2030. Canada has set a 2030 target date to reduce fertilizer applications 30% below 2020 levels—but by increasing fertilizer efficiency rather than imposing reductions on fertilizer use.
"The Government of Canada is focused on meeting this emissions reduction target through a range of policy measures and approaches, such as working with farmers to encourage broader adoption of new products and implementation of beneficial management practices, resulting in both economic benefits for farmers and environmental benefits for society," Agriculture and Agri-food Canada (AAFC) wrote in an email to The Mix.
Canadian food producers will be challenged to meet the target without reducing yields or profitability. And while 20 years' worth of research indicates that this probably can be done, "it won't be easy," wrote Thom Weir for the Western Producer.
Rising Prices
Fertilizer costs have been rising steadily for years, but after Russia's invasion of Ukraine disrupted trade and supply chains, those prices have soared, and could stay elevated for the next two years. Fertilizer now accounts for 45% of a farm's variable input costs, compared to 30% in 2020 and 2021, reports World Grain.
The high prices have prompted some experts to speculate that a shift to more fertilizer-efficient, low-emission farming is imminent. Recently, a comment published in Nature included reducing fertilizer use in its recommendations for cutting back energy dependence on Russia, while also combating climate change. Kathleen Merrigan, executive director of the Swette Center for Sustainable Food Systems at Arizona State University, says high prices are "an opportunity for the Biden administration to take a fresh look at biological products as substitutes for synthetic fertilizers."
Amid "dire predictions" of yield losses and rising food insecurity "it may sound callous to talk of silver linings," wrote Elizabeth Elkin in Bloomberg. "Yet the fertilizer shock of 2022 could ultimately end up paying dividends similar to those of the twin oil shocks of the 1970s," pushing the agriculture sector into an energy conservation drive similar to those that the oil shock caused in the automotive and building industries.
But high prices alone may not have the expected impact on fertilizer use. An earlier study by Griffin, in partnership with LaVona Traywick from Arkansas Colleges of Health Education, shows that farmers' decisions to continue with less efficient fertilizer management may in fact result from "farmers accurately assessing their benefit-cost ratio." In addition to added costs of using the technology—like more frequent soil testing or operator fees—intangible costs of human capital for education, ability to learn, and capacity to devote extra effort to a project also increase the cost of adopting new technology.
"In the decision-making process, farmers tend to focus on tangible costs of technology adoption more than perceived benefits such as increased yields, profitability, or knowledge creation," the research states.
Similarly, government funding and programs meant to encourage farmers to work toward national climate targets need to look beyond tangible financial costs, but they often fall short. For example, government funding to compensate farmers for additional soil sampling costs "alleviates the risk to the farmer, but it does not remove the [cost of] human capital required to make it work," Griffin said.
As a result, policies for shifting farm practices will be more effective if they approach issues through collaboration between farmers, governments, and the private sector. Instead of continuing to try and shift farm practice through programs that address cost barriers, McCann said emphasizing research and development to understand what works for farms, and creating a knowledge base about the benefits of available practices, could lead to better outcomes.
---
Catch more news at Great Lakes Now: 
Farm Protection: Ontario invests in projects to help farms improve Great Lakes water quality
The Farmory: Is indoor fish farming a viable way of tackling declining fish populations?
---
Featured image: Shirley Wind Farm in Green Bay, Wisc. (Photo Credit: U.S. Department of Energy)