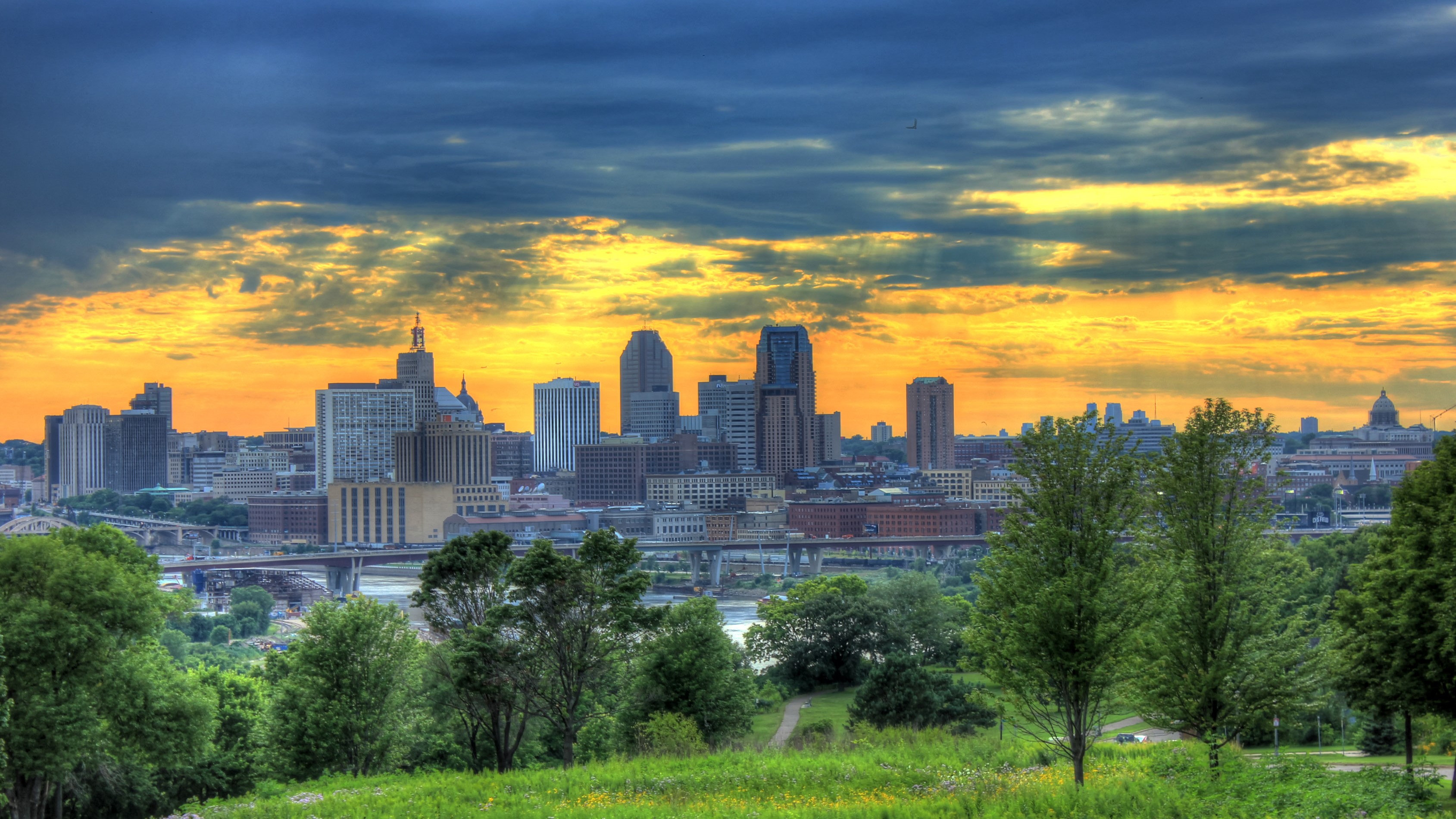 Keep up with energy-related developments in the Great Lakes area with Great Lakes Now's biweekly headline roundup.
In this edition: Ontario Liberals suggest importing hydroelectricity from Quebec, St. Paul required to closely monitor energy and water usage, one of Enbridge's Line 5 lawsuits could wrap soon, Minnesota House proposes plan to fight climate crisis, farmers with underperforming fields are looking at solar, and Negaunee city delays water metering tech upgrade.
Former Labour ministers such as Mitzie Hunter and municipal public workers like Kate Graham have been pushing for Ontario to reconsider a deal signed in 2016, one that Doug Ford's government has chosen to dismiss, which would import hydroelectricity from Quebec. Hunter and Graham estimate Ontario ratepayers would have saved $38 million in electricity costs from 2017 to 2023 under this deal.
St. Paul's largest buildings contribute more than 40 percent of the city's total greenhouse gas emissions, compelling city officials to implement a new rule requiring these buildings to use a "benchmarking" practice to keep track of water and energy usage. The new policy will require tracking in about 700 buildings, part of a larger effort by St. Paul to be carbon neutral by 2050.
Canadian oil company Enbridge has not yet shown that its ongoing installation of support anchors along the controversial Line 5 pipeline complies with environmental protection laws, according to a new ruling issued by Administrative Law Judge Daniel L. Pulter.
The Minnesota House Climate Action Caucus proposed Monday to invest $191.5 million into fighting the state's climate crisis. Among many initiatives in the proposal, a significant amount of spending is to advance energy efficiency in public schools, nursing homes, commercial buildings and for homeowners, as well as support for solar, electric vehicles and more, according to a release.
If successful, the project could serve as a model for other cash-strapped farmers, by transforming underperforming fields into potentially money-making hubs of clean energy and fresh food.
Negaunee City Council voted last Thursday to push a decision on implementing advanced metering infrastructure (AMI) until next month, due in part to the absence of two city council members and Mayor David Kangas. The city currently uses automatic metered reading to collect monthly data on electricity and water usage for billing purposes, but the software will no longer be supported by the manufacturer after 2021.
Featured Image: Skyline at Dusk in St. Paul, Minnesota, Photo via Good Free Photos cc 0.0