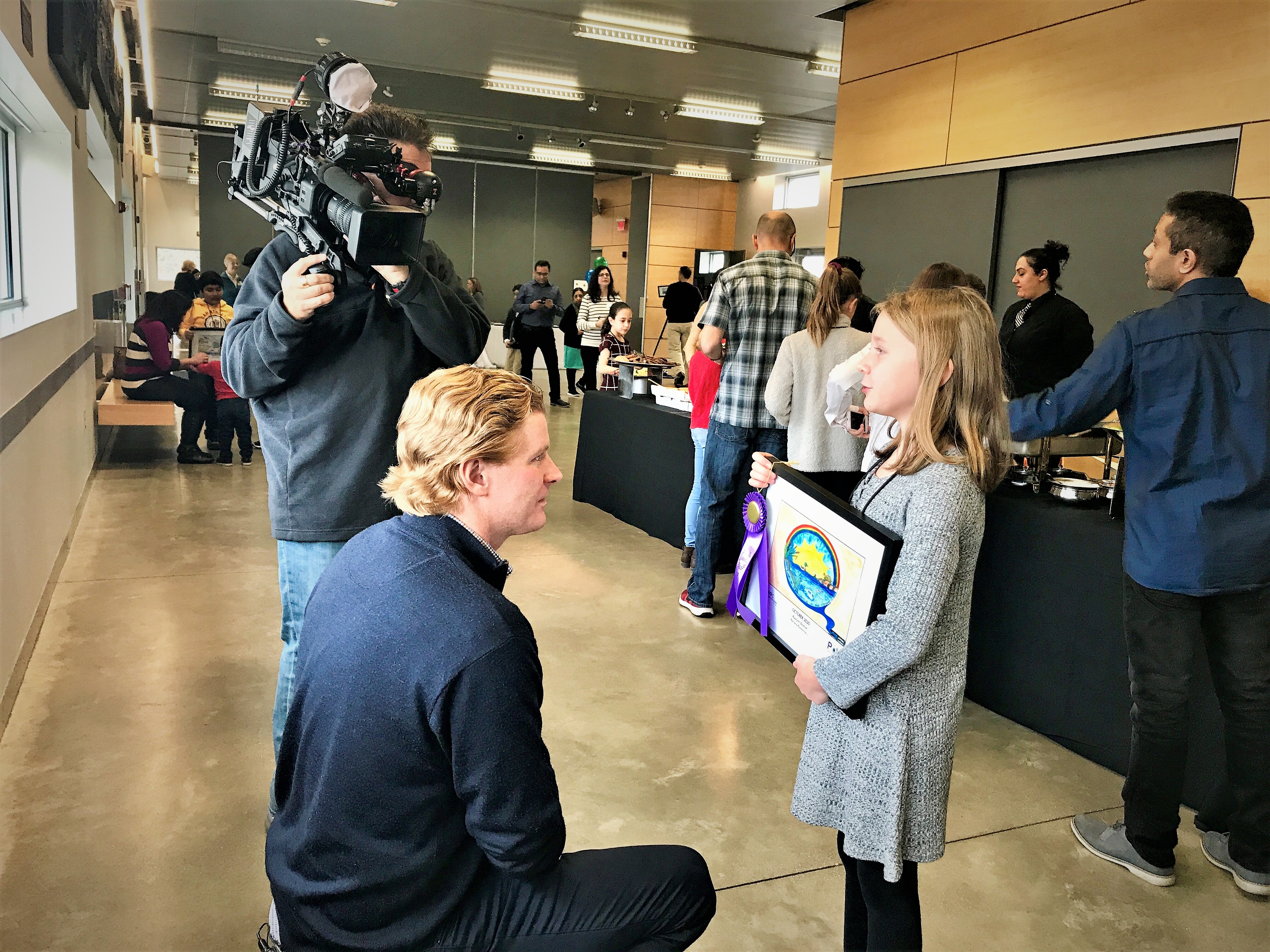 It was a tough decision to choose between the hundreds of drawings submitted in the contest for the Oakland County Water Resources Commissioner's 2020 Kids Clean Water Calendar to determine which pictures would appear as the monthly features.
Some of the colorful drawings focused on local issues and action: "Clean up after your dog" and "Reduce, Re-use, Recycle," for example. Others displayed drawings of the planet and more collective actions like "Let's save the planet."
"It's great to see so much interest in and understanding of water stewardship from the students," said Great Lakes Now Host Ward Detwiler, who helped judge the contest. "These are issues that we cover on our program, and it's great to see the young people expressing the information through artwork."
See Great Lakes Now Host Ward Detwiler at the awards luncheon with all the winners:
The grand prize winner, fourth-grader Kaylynn Sketch, titled her work "Keep it clean, we live in the stream." The drawing is on the cover of the calendar.
To order your free calendar, click HERE.
"I look forward to having this calendar on my office wall all year and being inspired by the students' work and interest in water stewardship," Detwiler said.