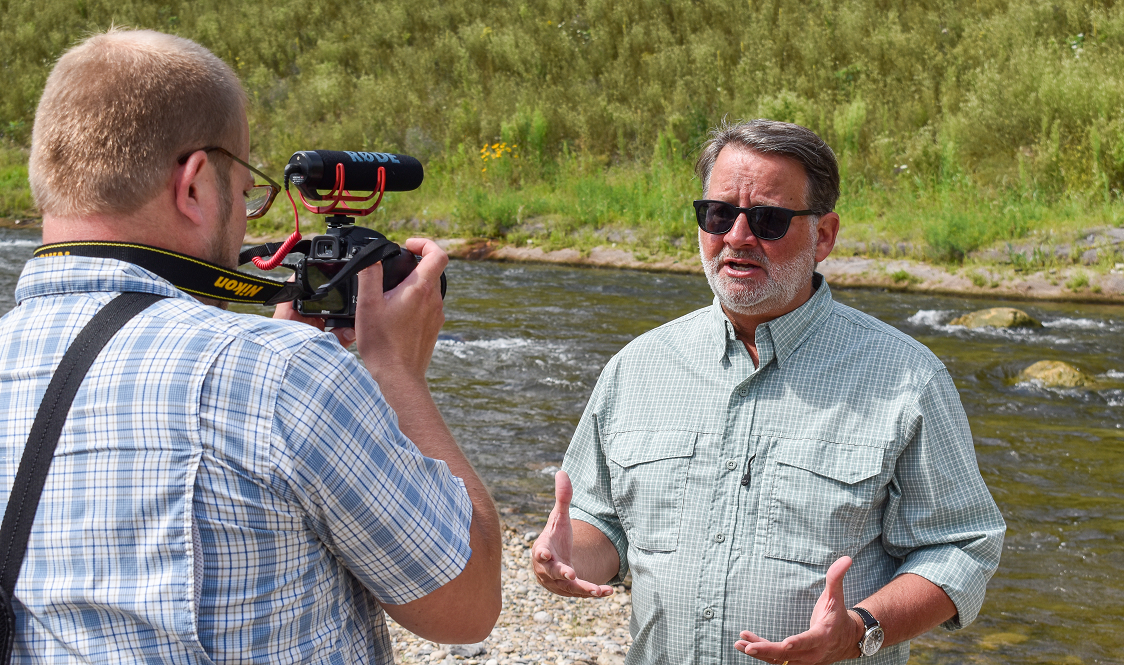 The Great Lakes Restoration Initiative can expect an additional $9 million in its annual budget, Michigan Sen. Gary Peters announced.
"For Michiganders, the Great Lakes are simply part of our DNA. But protecting them needs to be a national priority," Peters said in a press release.
First introduced in 2009, the Great Lakes Restoration Initiative aims to accelerate efforts to protect and restore the Great Lakes. Much of its focus is on cleanup and restoration projects.
The increase brings the new budget amount to $310 million. President Trump, during each of his three years in office, has proposed slashing the GLRI funding, but Congress has restored it each time.
Peters, a Democrat, said he worked with Republican Sen. Rob Portman of Ohio to get the funding.
"The Great Lakes are critical to Ohio's fishing industry, provide drinking water for 40 million people, contribute $10 billion in tourism each year, and support hundreds of thousands of jobs across the region," Portman said in a release. "I'm grateful that the Senate included my bipartisan amendment with Senator Peters to increase funding for this important program."
In late August, Sen. Peters and Sen. Debbie Stabenow announced new legislation they wrote with Sen. Portman, Senate Bill 2295, that would reauthorize the GLRI and increase its funding by $25 million every year until it reaches $475 million in Fiscal Year 2026.
On Oct. 23, EPA Administrator Andrew Wheeler described the EPA's goals and priorities for the Great Lakes and the GLRI during a press conference on Detroit's Belle Isle state park.
A University of Michigan study from 2018 found that each dollar of the GLRI program spent from 2010 to 2016 "will produce $3.35 of additional economic activity in the Great Lakes region through 2036." For some communities like Buffalo, New York, and Detroit, Michigan, the impact is higher, with more than $4 of economic activity generated.
featured Image: Sen. Gary Peters at the Boardman River in Traverse City, Photo courtesy of Sen. Peters' office