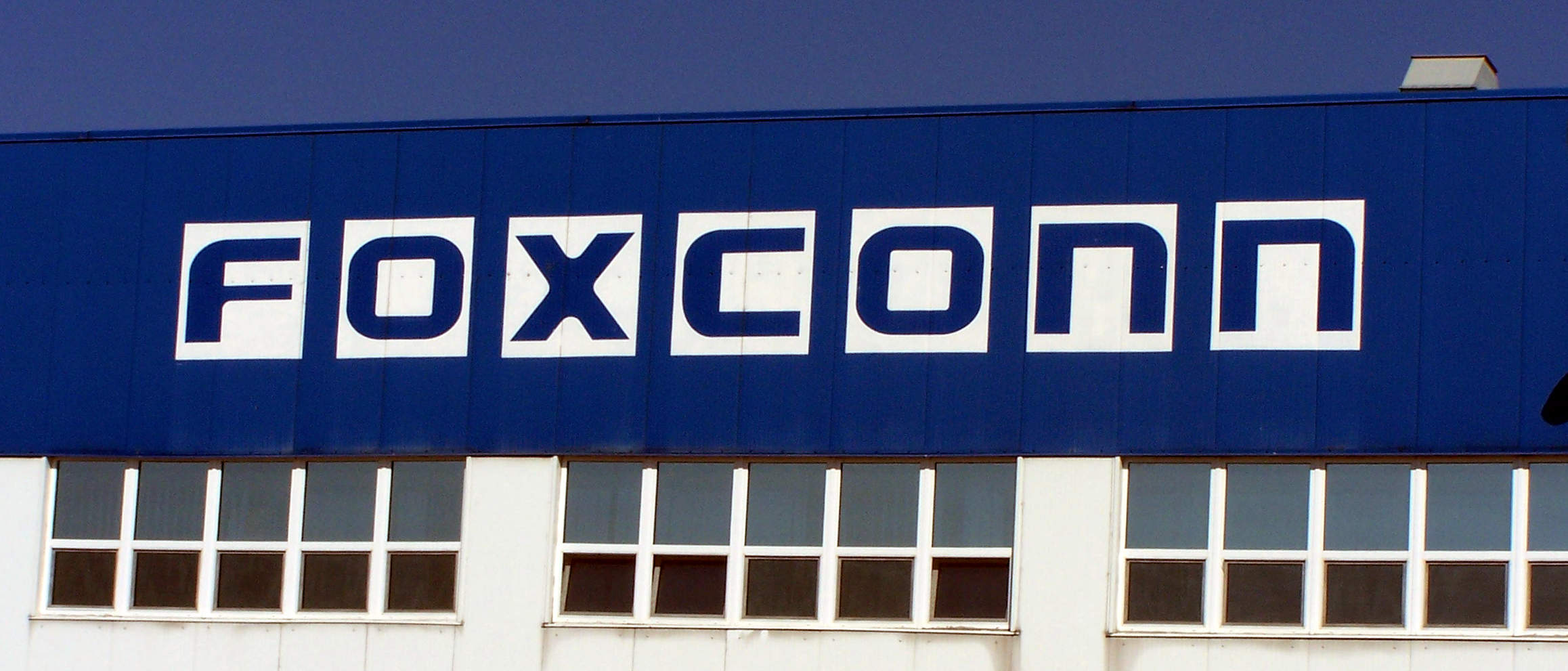 If you believe the co-existence debate between economic development and environmental protection is in the rear-view mirror, look to Wisconsin.
It's suddenly in full view as Wisconsin has landed a new corporate resident who's bringing much-coveted tech jobs to the state.
Foxconn Technology, the Taiwan-based consumer electronics manufacturer has selected southeast Wisconsin as the site for a new plant that will employ up to 13,000 tech workers.
And the southeast Wisconsin tentative location is no accident.
It's only a few miles from Lake Michigan. Plants like Foxconn need massive amounts of water.
Preliminary estimates are that it will use ten million gallons per day.
For perspective, the city of Waukesha, Wis. with a population of 50,000, uses about eight million gallons.
To secure tech manufacturing and the jobs that come with it is a coup for Wisconsin as it and other Great Lakes states try to transition from the Rust Belt era.
Environmental rollback?
But the deal comes with a catch.
In addition to providing financial incentives in the billions of dollars to land Foxconn, Wisconsin is in the process of passing environmental legislation that would make it easier for Foxconn to fill wetlands.
If passed, the bill would allow material to be disposed of into a non-federal wetland "without a permit" if it's in an electronics and information technology zone like the one being created for Foxconn.
The legislation would allow Foxconn to dump material into a federal wetland without a state permit. A federal permit would still be required.
Foxconn would also be allowed to deposit material or build on a "navigable water" such as a stream without a permit and would be exempt from completing a required environmental impact statement for its effect on "the quality of human environment."
Water quality at risk?
Tinkering with wetland regulations could be a big deal for water quality.
Earlier this year Central Michigan University wetland expert Professor Don Uzarski told Great Lakes Now that wetlands are the "last line of defense" to protect drinking water quality.
Uzarski heads Central Michigan's Institute for Great Lakes Research and currently directs a U.S. EPA sponsored, region-wide program to monitor wetland health.
Over 80 per cent of wetlands in the region have been lost to development.
Wetlands have been a priority for the high-profile federal Great Lakes Restoration Initiative that allocates $300 million to the region every year. Wisconsin has received over $6 million for wetland projects since the initiative's inception in 2010 according to U.S. EPA data obtained by Great Lakes Now.
Anything that would be perceived to be backsliding on wetland protection would run counter to the region's restoration efforts.
The Foxconn deal in Wisconsin is in the early stages so details aren't available. And it will be a few years before construction of the plant begins if an agreement is finalized.
But Great Lakes Now canvassed the region for comment on the wetland issue even if details aren't known at this time.
We started with Foxconn and the Wisconsin DNR and asked them for the genesis of the proposed changes in wetland law.
Foxconn did not address the question, and instead responded with a lengthy statement touting its environmental credentials and commitment to sustainability.
Foxconn said it would "comply with all relevant environmental regulations and, when possible, do everything we can to exceed them in all of the locations where we do business."
The statement said Foxconn "will be implementing measures for our Wisconsin campus in areas, including environmentally friendly product design, carbon emission reduction, process management, energy efficiency and resource management, and supply chain management, among others."
The statement, attributed to Foxconn, came from Burson-Marsteller, Foxconn's public relations agency.
James Dick is Director of Communications for the Wisconsin DNR.  He told Great Lakes Now that there is a memorandum of understanding in place between Foxconn and Wisconsin.
Dick said "there is nothing in the memorandum that would exempt Foxconn from environmental regulations related to wetlands."
He did acknowledge that "there is a bill going through the legislature now that outlines environmental requirements including wetlands."
Dick said for federal wetlands, Wisconsin would not "initiate a duplicative state permit effort" and that Wisconsin would offer assistance to the Army Corps of Engineers if necessary.
He said the bill would require Foxconn to mitigate wetland loss by two acres for each one lost which is an increase from the current matching replacement requirement.
Dick did not address the question of who initiated the change in wetland regulations for Foxconn.
Cautious reaction
Wetland expert Uzarski said that bringing 13,000 jobs to the region is a "very good thing."
But he expressed a cautionary note saying "the demand for good water quality in the region will increase and the wetlands that provide the quality will decrease."
On the legal and policy front, Wayne State University environmental law professor Nick Schroeck questioned why Wisconsin would be so quick to cede authority to the federal government.
"It's not business as usual for a state to waive their authority over wetlands and rely solely on a federal agency," Schroeck told Great Lakes Now.
"Normally states like to do their own permitting because they are the local experts and they often have additional regulatory tools that aren't available to the federal government," Schroeck said.
"Short-sighted" legislation
Great Lakes environmental executive and Wisconsin resident Todd Ambs is not buying the Foxconn, Wisconsin deal.
Ambs told Great Lakes Now in a lengthy statement that "the special legislation to benefit the Foxconn company that is currently being debated in the Wisconsin Legislature is a bad deal for taxpayers, the environment in Wisconsin and ultimately for the economy of the state."
Ambs called the special environmental legislation being crafted for Foxconn "extremely short sighted" and said it was a "slap in the face" to businesses that have been complying with Wisconsin's regulations on water resources.
Ambs is a former water administrator in the Wisconsin DNR who now directs the non-profit Great Lakes Healing Our Waters coalition. Ambs' said his views do not represent those of the coalition which doesn't take a stance on state legislation.
The environmental legislation to accommodate Foxconn appears to be on a fast track as Wisconsin's Republican Gov. Scott Walker called the legislature into a special session to consider it.
The bill easily passed the Republican-controlled Assembly and awaits action in the senate which is also controlled by Republicans. Assembly Democrats in the area where Foxconn may locate supported the bill.
On its passage Gov. Walker issued a statement praising the action and said he looks forward to the bill "passing in the Senate soon."
Wisconsin has a recent history of crafting environmental legislation for specific industries to attract corporate investment.
In 2013, it passed a law specific to Gogebic Taconite's plan to do iron mining in northern Wisconsin. The law did not apply to other types of mining. Gogebic later withdrew from Wisconsin without opening a mine.
For more information about Foxconn and its possible impact on the state of Michigan, go to dptv.org.