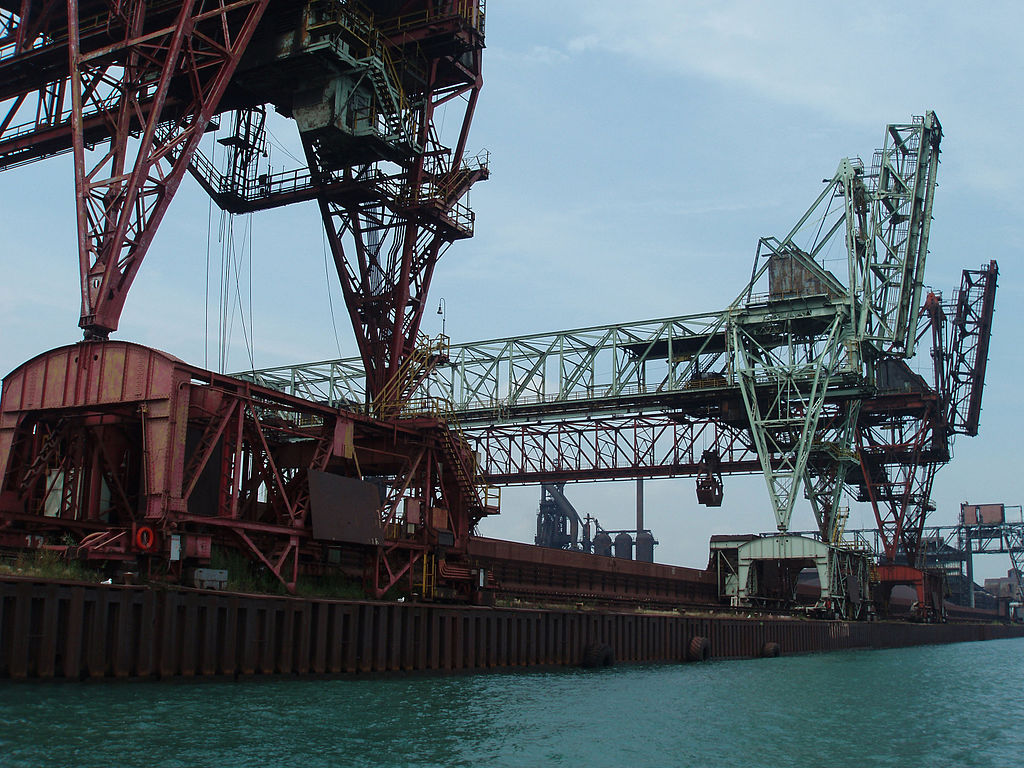 A challenge for the shipping industry
Maria Gallucci is the 2017-2018 Energy Journalism Fellow at the University of Texas – Austin. She spent the last year of her life in intense research and study of the maritime industry and its potential to transform energy use to cleaner fuels to become more sustainable for the future. She is completing a book on the subject that is scheduled to be published soon. I met her at a recent conference on Energy Journalism at the University of Texas- Austin. 
"I was really interested in how this particular sector which is a huge piece of our economy – locally, internationally, and in the Great Lakes – will enter the clean energy transformation of the future," says Gallucci.  
She interviewed companies and entrepreneurs, and people in the shipping industry who are working on exciting new technologies, including electrification for vessels, hydrogen fuel cell development, and bio fuels. 
One of the companies she researched is working on bio fuel development in the Great Lakes on federal research vessels. Some of the vessels have already transformed from diesel to soy-based fuels as part of an initiative to address local air pollution issues as well as serve as an example for clean energy development in ships across the country. 
Gallucci says, "The challenge for the cargo shipping industry is how to bring these technologies to scale." She says it's easier to use alternative fuels in ferries than in huge ocean-going freighters and cargo ships. She says,  "In Norway, there are ferries that run completely on batteries that recharge at the ports. They're making shorter trips.  They re-charge at one stop, re-charge at the other, and back. Norway is also investing heavily in hydrogen infrastructure which doesn't produce any emissions at all and is used in a fuel cell which is like a battery." 
So: could ships run on the Great Lakes without oil or gas use in the future? "Yes!", Gallucci tells Great Lakes Now. But she says the question is when. She says when it does happen, the Great Lakes are most likely the first bodies of water where fleets of clean-fuel powered ships will run on a regular basis. 
Maria Gallucci will be speaking on the panel called "Cargo Shipping's Clean Energy Challenge" Saturday, October 6th from 9 am to 10:15 at the 28th Annual Society of Environmental Journalist's Conference in Flint, Michigan. For more info, go to sej.org/sej-annual-con . You can follow Maria on Twitter.