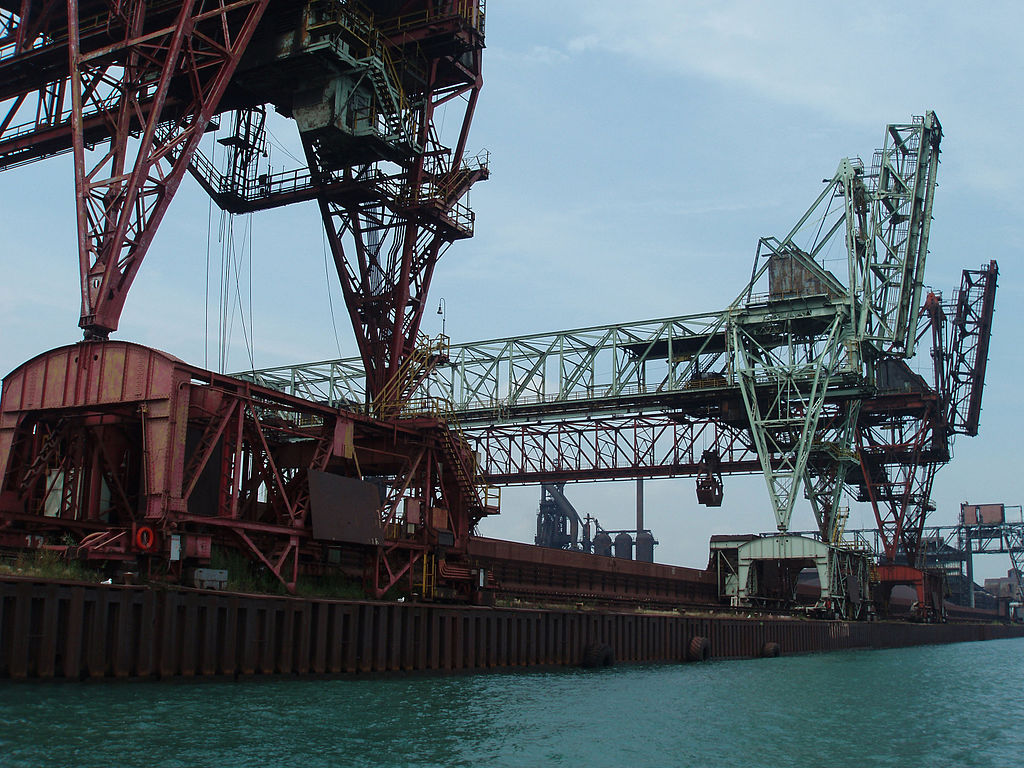 By Payne Horning from Great Lakes Today
At the Novelis plant in New York, machines are preparing aluminum rolls for manufacturing.
The Oswego Co. plant processes the metal for companies like Ford, Toyota and General Motors. And most of its aluminum comes from Canada.
"Any change in the regulations there may cause a significant impact, not only to Novelis and Oswego, but also to the aluminum industry in the U.S," says Novelis' president of North American operations, Marco Palmieri.
The Council of the Great Lakes Region says trade between the U.S. and Canada reached $635 billion dollars last year. That supports about two million jobs in the region.
Julia Fields of the Chamber of Marine Commerce, a binational group, says the region shows how the two countries' economies have become integrated under NAFTA.
"Over 37 million metric tons of those products are being transported by ship on the Great Lakes-St. Lawrence region — and that's every year," she says. "So that's something we should be wanting to build on and create new opportunities from."
Palmieri and Fields say the NAFTA negotiations do present an opportunity to modernize the agreement — as long as those changes don't limit the trade happening now.